N.J. coronavirus update: State revises guidelines for schools; banks won't garnish stimulus checks for debts
Updated 7:33 p.m.
Ask us about COVID-19: What questions do you have about the coronavirus and vaccines?
New Jersey officials reported Wednesday an additional 3,227 confirmed COVID-19 cases; raising the overall total number of cases (including probable ones) to 877,936. There have been 28 additional deaths from the virus raising the death toll to 21,757. The number of probable deaths has been revised to 2,535.
As of 10 p.m. Tuesday, there were 2,136 coronavirus patients in hospitals across the state; 430 are in intensive care units, 218 are on ventilators.
State follows federal guidance on schools
The New Jersey Department of Health released updated guidance for schools as the Murphy administration pushes for full-time, in-person instruction when the 2021-2022 school year begins.
Gov. Phil Murphy said virtual learning will not be an option for parents this fall.
"I want to be unequivocal about this; we are expecting Monday through Friday in-person, every school; every district," he said.
State Health Commissioner Judy Persichilli says, according to the data, in-person learning has not been linked to substantial community transmission of the coronavirus.
"Though outbreaks do occur in school settings, multiple studies have shown that transmission within the school setting is typically lower than, or at least similar to, levels of community transmission when mitigation strategies are in place in the schools," she said.
In line with what the Centers for Disease Control and Prevention recommended late last week, state officials say students can go down to sitting three feet apart if they keep wearing masks and washing their hands. But that depends on which students and where. All elementary schools and middle and high schools in areas where there is low- to moderate-risk of spreading the virus can reduce the distance to three feet. Middle and high schools in areas where the risk of spread is high must maintain six feet of distance.
Persichilli said local health departments should continue to use the COVID-19 Regional Risk Matrix as they provide guidance for schools. She adds that students and staff must continue to stay home if they are sick.
Stimulus checks won't be garnished to pay debts
Gov. Murphy announced that 50 banks and credit unions have agreed to not garnish residents' federal stimulus payments to pay debts. Among the financial institutions that signed on to the agreement are Bank of America, Citibank, and PNC Bank. More are expected to sign on in the coming days.
"Our bottom line is that the American Rescue Plan is for the American people, not the banks and creditors," Murphy said. "We want residents who've received funds to be able to put those funds to use as deem necessary."
The governor also signed an executive order that would exempt stimulus payments under the American Rescue Plan from being used to pay old debts and overdrawn bank accounts. The order still allows for garnishment that's connected to judicial awards, child support, spousal support, family support, or criminal restitution.
The initiative has the backing of the state Bankers Association and the CrossState Credit Union Association.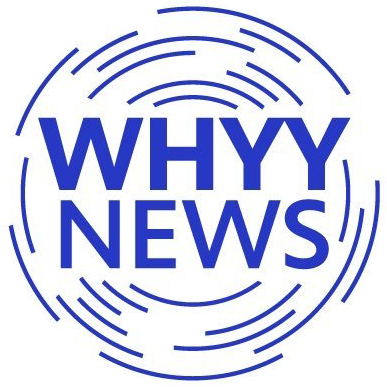 Get daily updates from WHYY News!
WHYY is your source for fact-based, in-depth journalism and information. As a nonprofit organization, we rely on financial support from readers like you. Please give today.