Friends, family 'cautiously optimistic' as N.J. resumes indoor visits in long-term care
The relaxing of visitation rules in long-term care comes as N.J. grapples with a significant surge in new coronavirus infections, as well as an uptick in hospitalizations.
Ask us about COVID-19: What questions do you have about the coronavirus and vaccines?
Suzanne Von Bargen used to visit almost daily with her 90-year-old mother, who lives in a long-term care facility in Monmouth County.
But over the past year, she only saw her about six times in person as Von Bargen was considered an "essential caregiver." Von Bargen's mother, who has dementia, struggles to understand and stay focused during Zoom calls.
"She's looking at the screen for two seconds, then looks away," Von Bargen said. "At least we get to see her. But Zoom isn't really a viable alternative for a percentage of older people or even younger people who have some impairments."
Long-term care residents, who have been separated from the general population throughout the pandemic because of their higher risk for severe complications from COVID-19 and death, may soon be able to see their loved ones in person again. Gov. Phil Murphy announced Monday that nursing homes and other facilities in the state would be able to restart indoor visits, in many cases regardless of vaccination status, now that vaccines were widely available to residents and fewer facilities were reporting outbreaks — though essential caregivers have been allowed to visit throughout the pandemic.
Von Bargen, who helps run a Facebook group for families of older people living in long-term care settings in New Jersey, said the move could help cure the social isolation that has plagued this population for a year.
"We're hoping that we will have more liberties in seeing our loved ones more frequently, and helping them with what we used to help them with before, and letting them know that we care," she said.
The pandemic has had a significant impact on the long-term care community in New Jersey, sickening more than 53,000 staff and residents. Some 7,845 long-term care residents as well as 143 staff members have died.
Under the state Department of Health guidance released this week, facilities located in regions of New Jersey with low or moderate COVID activity levels will be able to resume indoor visits regardless of vaccination status. Facilities in regions with high to very high coronavirus activity, and which haven't vaccinated more than 70% of their residents, may only allow vaccinated residents to see visitors inside. Residents and visitors will have to wear face coverings.
Lisa Williams, executive director of Maplewood at Princeton, said the policy change will make a huge difference for residents, many of whom have been separated from their friends and family for a year.
"I think you will really see an improvement in residents and their socialization. And just the touch, you know, the human touch is essential, that human contact," Williams said. "I think the residents will really like that."
But the relaxing of visitation rules in long-term care comes as New Jersey grapples with a significant surge in new coronavirus infections, as well as an uptick in hospitalizations. The Garden State led the country in the number of new COVID-19 cases per capita as of the end of last week.
Murphy indicated earlier this week that he would not be relaxing any other restrictions any time soon because the state was again "leading the nation in the spread of this virus."
Public health experts said it was not necessarily a mixed message to open up long-term care while clamping down on other sectors.
Dr. Perry Halkitis, dean of the Rutgers School of Public Health, said long-term care facilities must adhere to stricter safety standards than businesses, such as restaurants or retail stores.
"You can't compare a restaurant with a bar where people are drinking and eating and socializing to somebody visiting their 85-year-old mother or father in a long-term care facility where … it is a hospital-type environment," Halkitis said.
Restaurants, gyms, salons, and other businesses were still allowed to increase indoor capacity to 50% on Friday, but Murphy said that would likely be the last of the capacity expansions for a while.
Before indoor visits can resume, long-term care facilities have to "attest" to the state that they have adequate staff and personal protective equipment. Friends and family should check with the resident's facility to see whether they have opened up indoor visitation.
Von Bargen said when her mom's facility restarts visits inside, she looks forward to resuming some of the activities they used to do together — looking at pictures, listening to music, going for walks. But she noted that many families and friends won't breathe a sigh of relief until they are face-to-face with their loved ones.
"We have to be realistic: We know it's not going to happen quickly because facilities need time to implement and work on the logistics of getting everything in place," Von Bargen said.
"People, I think, in general, are cautiously optimistic. They're hoping for the best."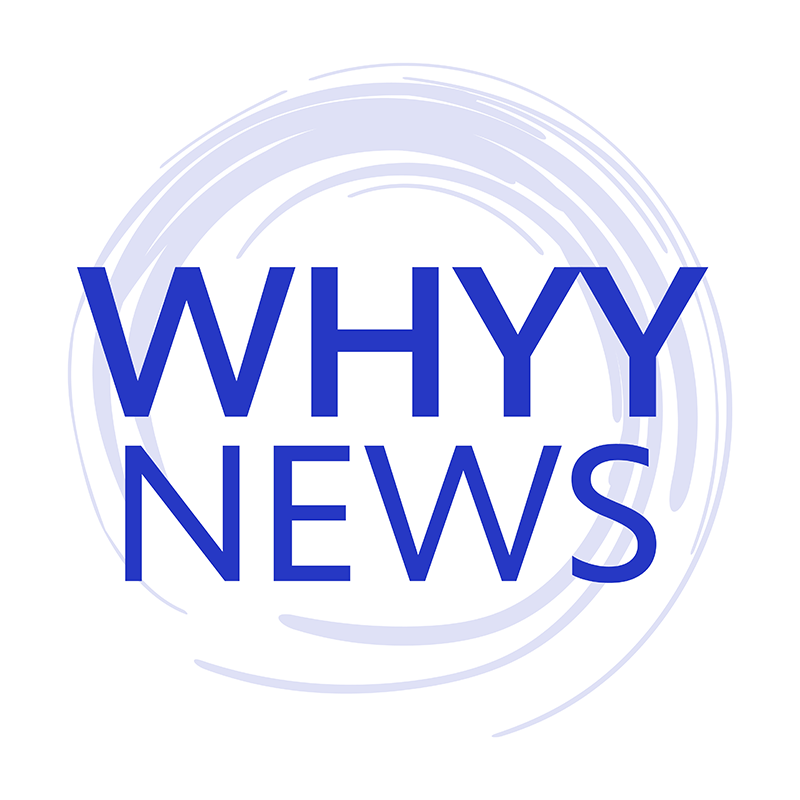 Get daily updates from WHYY News!
WHYY is your source for fact-based, in-depth journalism and information. As a nonprofit organization, we rely on financial support from readers like you. Please give today.