N.J. coronavirus update: 70% of state employees fully vaccinated
Ask us about COVID-19: What questions do you have about the coronavirus and vaccines?
The vaccination rate among New Jersey state employees is high, and now mirrors the rest of the Garden State, health officials said Monday.
According to state data, at least 70% of the public workforce across 50 agencies is fully vaccinated; 43 of those agencies report full vaccination rates for employees at or above 75%.
Gov. Phil Murphy said at his weekly COVID briefing his administration is working to get more employees vaccinated, but he is satisfied with where the numbers are for now.
"It's a good start, but it's going to get better; it needs to get better," he said.
The governor said "a significant number" of state workers have received their first shot, while others have opted for weekly testing. He added as offices are ramping up, his administration is working with agencies to refine reporting their data.
"We continue working with agencies and our public employees' union partners to ensure full compliance with vaccination and testing protocols and, most importantly, providing guidance to and ensuring that agencies are working with local health departments to follow public health practices in preventing transmission in the workplace," Murphy said.
State employees needed to be fully vaccinated by Oct.18 or be subjected to weekly testing for the coronavirus. Officials said there are consequences for any employee who refuses to comply with the mandate.
"Any state employees who refuse to comply with the state's vaccination or testing policy are subject to progressive discipline up to suspension without pay and, potentially, termination if they chronically refuse to comply," said Parimal Garg, chief counsel for the Murphy administration.
When asked about the disciplinary process, Garg declined to go into specifics. He said "agencies have a range of options."
"It depends on where you work and what union you're a part of," Murphy added.
When asked if he was considering requiring employees get their booster shots, Murphy said there was "no news" in terms of that.
Vaccination numbers among state employees come as the state will mark on Wednesday one year since the first COVID-19 vaccine was administered in New Jersey, to an emergency room nurse at University Hospital in Newark. To mark the occasion, Murphy announced it will be designated as "Boost NJ Day," to encourage more residents to get their booster shots or get vaccinated.
"We are urging vaccination sites across the state to host Walk-In Booster Clinics on Dec. 15," said state Health Commissioner Judy Persichilli. "Walk-in availability and extended hours are important to make access to boosters as easy as possible."
A new mega vaccination site will also open that day in Somerset County at the Bridgewater Commons Mall.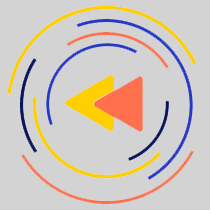 Saturdays just got more interesting.