N.J. coronavirus recovery: Vaccination plan filed with CDC
Updated at 6:32 p.m.
–
New Jersey officials reported an additional 1,223 confirmed COVID-19 Monday, raising the cumulative total to 229,684. The state added an additional seven deaths from the virus bringing the mortality count to 14,503. Officials are investigating 1,789 probable deaths.
The rate of transmission has bumped up to 1.23; for every 100 cases, the virus is spreading to 123 more people.
There are 948 COVID-19 patients across the state; 178 are in intensive care and 75 are using ventilators.
Gov. Phil Murphy announced the updated numbers from his office in Trenton where he hosted the virtual briefings.
Until his recent COVID-19 scare, he was hosting the briefings from the Trenton War Memorial. The briefings moved online after he decided to self-isolate with wife Tammy and two of his four children at their home in Middletown, Monmouth County.
The governor noted that he has tested negative for the fourth time; his wife tested negative for a third time. He added that the two senior staffers that have tested positive for the coronavirus — Deputy Chief of Staff Mike Delamater and Senior Communications Advisor Dan Bryan — are doing well.
He said to expect more virtual events for this week including the next scheduled COVID-19 briefing on Thursday.
Vaccination plan filed with CDC
Gov. Murphy announced that the state submitted the first draft of its COVID-19 vaccination plan on Oct. 16.
He said the planning began in earnest as the state began to deal with an onslaught of coronavirus cases in the early spring and that everything kicked into "higher gear" over the summer, when the state looked at issues that included logistics, public outreach and prioritization.
"In March of this year, [Health Commissioner] Judy [Persichilli] convened the New Jersey Department of Health COVID-19 Professional Advisory Committee which has been offering expert guidance on several critical issues, such as allocation of scarce resources," he said. "In April, the department began planning for the distribution of potential vaccines that were in early phases of development."
The governor emphasized that the plans are a work in progress that will continue to be fine tuned.
"It is by no means final; I used the word draft deliberately," he added. "We continue to think of how we can ensure greater efficiency and we continue to list the new unknowns that we have to consider, many of which only the federal government and the vaccine clinical trials can answer."
The plan has three aims: provide equitable access to a vaccine, achieve maximum community protection and build public trust in a vaccine, not just for COVID-19 but other diseases.
Murphy said once the aims are reached, they will meet the goal of vaccinating 70% of the state's qualifying adult population. He added that coordination will be similar to the state's response to the coronavirus pandemic: data-driven, informed by experts and working in concert with local health departments, health centers and hospitals to distribute the vaccine.
The governor also said that they will work to make sure information about the vaccine is communicated in "clear, concise language," citing skepticism about a vaccine and online misinformation that has frustrated officials across the country in fighting the pandemic.
"We cannot let the online rumors and social media-driven conspiracy theories jeopardize our ability to build statewide immunity against the deadly virus," he said.
Murphy said while the state will welcome "one or more" vaccines, they will not "rush forward," promising to be as methodical and deliberate as they approach a vaccination plan as they have been in managing the pandemic. He adds that federal government funding is crucial and said they have "so far indicated no interest" in providing further funding.
The Association of State and Territorial Health Officials and the Association of Immunization Managers has sent a letter to congressional leaders asking them for at least $8.4 billion for a national vaccination plan, Murphy said.
'Take the call'
State officials are urging residents who tested positive for COVID-19 to take the call from contact tracers tasked with contacting people who may have been exposed to the coronavirus.
Gov. Murphy said according to the most recent reporting period available — Oct. 10-17 — 58% of those contacted by contact tracers refused to cooperate.
"Again, I urge everyone to take the call and cooperate with our contact tracers," Murphy said. "Nobody is on a witch hunt and no one has any concern other than protecting your health, your family's health and your community's health, period."
State Health Commissioner Persichilli echoed the governor's sentiment, adding that contact tracing is essential and the state needs more people to provide who they've been in close contact with.
"Local health departments have shared that many of the positive cases say they prefer to inform their contacts personally instead of sharing their information with the contact tracer," she said. "While that may seem like a nice gesture or a personal touch, it's hindering the overall contact-tracing effort."
Persichilli says they can provide expert information to close contacts on how to protect themselves and others from COVID-19 and connect them with vital support services.
"Please help these professionals do their job and better protect New Jersey by giving them the information they need to connect with those who might have been exposed to COVID-19," she urged.
Officials also urged residents to download the COVID Alert NJ app for their phone to help officials track the spread of the coronavirus.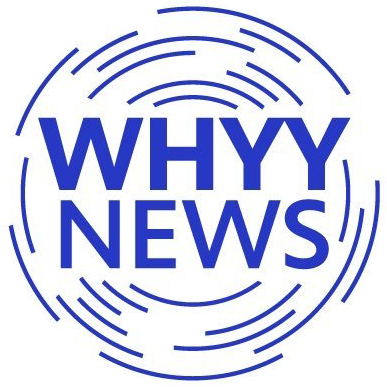 Get daily updates from WHYY News!