N.J. coronavirus recovery: As case numbers rise, officials are preparing for a second wave
New Jersey on Thursday reported 1,301 confirmed COVID-19 cases, the highest daily case count since May 29. Ocean County accounted for 285 cases — or 22% — of the daily total while 128 cases — or 10% — is attributed to Monmouth County. The state's cumulative number of COVID-19 cases is 211,148.
The state reported another 11 deaths, bringing the number of fatalities to 14,373; the number of probable deaths is at 1,788.
The daily percent positivity rate is 3.69%, while the rate of transmission is 1.22, meaning that for every 100 new cases, the virus spreads to at least 122 more people.
There are currently 652 people hospitalized, the highest number since Aug. 6. Of those hospitalized, 230 patients await test results and 148 are in intensive care.
Preparing for a second wave
With coronavirus case numbers hitting highs they have not seen in months, State Health Commissioner Judith Persichilli said during the state's coronavirus briefing that officials are anticipating a second wave of COVID-19 to hit the state.
"If individuals do not adhere to social distancing, masking guidelines, washing your hands, staying home if you're sick; this wave has a potential to become a surge," she said.
The commissioner said they are taking lessons learned about the coronavirus over the summer and preparing now. Personal protective equipment, or PPE, antiviral medication and ventilators are being stockpiled. She added that officials are continuing to work with long-term care facilities on infection control and stockpiling.
But Persichilli says staffing is her biggest concern going forward.
"[If] healthcare workers fall ill, like in the prior surge, we will have a problem," she said. "Unlike March and April, when healthcare workers from other states came to New Jersey to help out, those workers are now fully engaged in fighting this virus in their own states."
Perishilli noted that asymptomatic spread is "more prevalent than initially thought," so handwashing, mask-wearing and physical distancing are even more important and that "inside is more of a problem than outside."
"As the cold weather sets in, and people move indoors, the threat of spread is even greater," she said.
Officials are watching Monmouth, Middlesex and Ocean counties
Persichilli said officials continue to monitor areas where cases have increased; notably Lakewood in Ocean County.
Of the 285 cases reported Thursday in Ocean County, 206 of them are in Lakewood.
"In Lakewood, we are seeing increases primarily in persons between 19 and 49 years of age," she said. "Primarily in white, non-Hispanic groups and predominantly in males."
Persichilli added that some of the increase in cases are related to gatherings and religious services that occurred in late September.
The state is working with local leaders to increase testing and contact tracing in addition to providing ways to prevent further spread of the coronavirus. On Wednesday, more than 1,000 people were tested in Lakewood.
In addition, officials are also watching college students, particularly in Middlesex and Monmouth counties.
"Any communal living presents an at-risk situation if masking and social physical distancing is not adhered to," she said.
Persichilli said they are working with the health departments in those counties as well as the university officials to expand testing and tracing.
"To date, patients to appear to be associated with on-campus instruction, but rather are associated with informal gathering and socializing," she added
The first shipment of the Binax Now rapid test kits have come to the Garden State. Persichilli said some of the kits will be distributed by the Health Department and the state Office of Emergency Management.
Several "hot spot" teams have been set up by the state health department in Monmouth and Ocean counties. Another team has been set up to work with colleges and universities.
There's an app for that; please download it
Officials are asking New Jerseyans to download an app that will notify them if they had possibly been exposed to someone with COVID-19.
To date, 3% of the state's nearly 8.9 million residents have downloaded COVID Alert N.J. smartphone app. But Persichilli said they need wider participation from residents for the app to fully complement their contact tracing efforts.
"[Downloading the app] would aid and abet directly our ability to basically surround any flare up and drive it back into the ground," Gov. Murphy said, echoing those sentiments.
The app launched Oct. 1 in concert with New York. It was piloted among state workers and some colleges in September.
The app uses Bluetooth proximity technology and does not record personal or location data.
New Jersey might have to quarantine itself
If the number of cases in the Garden State continue to increase, New Jersey will qualify for its own travel advisory list. That's according to an analysis by NJ.com.
The advisory list has been used to advise those traveling to or from New Jersey, New York and Connecticut from so-called hot spot states to quarantine for 14 days upon arrival. That list as of Tuesday includes 35 states and U.S. territories.
When asked about the possibility of New Jersey meeting criteria to land on its own travel advisory list, Gov. Murphy said "our job and our collective energies are to keep us below that line."
The line Murphy is referring to is "an average daily number of new cases higher than 10 per 100,000 residents or have a 10% or higher positivity rate;" both over a seven-day rolling period.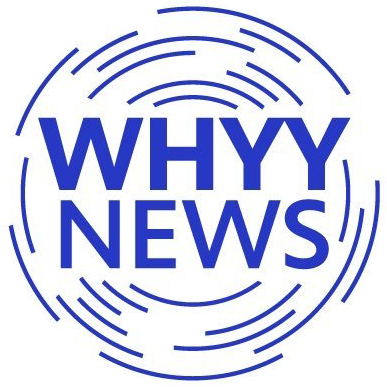 Get daily updates from WHYY News!