N.J. coronavirus recovery: Menendez proposes 9/11-style commission on COVID response
Are you on the front lines of the coronavirus? Help us report on the pandemic.
New Jersey added Wednesday 430 confirmed COVID-19 cases raising the overall total to 200,988. The state has added seven more mortalities bringing the death toll to 14,291. The number of probable deaths remained the same at 1,791. 
The rate of transmission is 1.15. That means for every 100 new cases, the virus spreads to 115 more people.
According to the state hospital association, there are 459 people hospitalized for the coronavirus across the state; 90 are in intensive care.
COVID-19 commission proposed
U.S. Sen. Bob Menendez announced Wednesday that he will propose a bipartisan commission to evaluate the country's response to the coronavirus pandemic.
"I don't care where you stand politically, it's clear the U.S. response to this virus has been hobbled by a lack of national preparedness, the absence of clear and decisive executive leadership, the spread of misinformation and so much more," said Menendez.
Under his proposal, called the Bipartisan National Coronavirus Commission Act of 2020, Menendez said the commission would be modeled similarly to the one that looked into Sept. 11 terrorist attacks. The commission will be tasked to examine the emergence and spread of COVID-19 in the U.S. with a strong focus on improving the country's readiness for future epidemics.
The commission would also be directed to look at the disproportionate impacts of the virus on people of color in addition to looking at the pandemic's effects on nursing homes, jail, prisons and immigrant detention centers.
Congress and the president would appoint the ten members of the commission upon the conclusion of the public health emergency.
Each political party will be required to choose a public health expert, an economic expert and a former governor. Those involved with the federal response to COVID-19 will be prohibited from being part of the commission. Menendez also said his bill has a strong ethics component; requiring the hiring of an ethics counselor to identify potential conflicts of interest and create a plan to address those as they arise.
"We owe it to the families of the 200,000 Americans lost to COVID-19 to get answers," he added, "just as we did to the nearly 3,000 Americans who perished in the terrorist attacks of Sept. 11, 2001."
Menedez said he has received bipartisan and bicameral support for his proposal including from former Homeland Security Secretaries Michael Chertoff and Jeh Johnson. Johnson is already a member of a state commission that advises the Murphy Administration on New Jersey's recovery from COVID-19.
Travel advisory list grows
Five states have returned to the 14-day travel advisory list for New Jersey, New York and Connecticut.
The governors of those states use the list to advise those traveling into the region from "impacted states" to self-quarantine for 14 days upon arrival.
The five states — Arizona, Minnesota, Nevada, Rhode Island and Wyoming — were put back on the list Tuesday. There are 35 states and territories singled out overall because their average daily number of cases is higher than 10 per 100,000 residents or their positivity rate is 10 percent or higher. Both metrics are measured over a seven-day period.
State Health Commissioner Judith Persichilli has said previously "the self-quarantine advisory is voluntary, but compliance is expected."
COVID-19 exposure? There will be an app for that
State health officials have turned to technology to enhance their contact tracing efforts.
Health Commissioner Judy Persichilli said they have been running a pilot test of a mobile app that notifies people if they have been exposed to the coronavirus.
"Contact tracing is key to any public health effort to contain the spread of disease," said Persichilli. "However, it can have limitations when individuals don't cooperate or if they have close contact with individuals they don't know."
She cited a new study released Tuesday by the Centers for Disease Control and Prevention that followed the contact tracing efforts of two counties in North Carolina.
"Although the two-county health departments studied investigated the majority of their cases, a high proportion of persons with COVID-19 did not report their contacts," she said. "Therefore, many contacts were not reached reducing the impact of contact tracing as a mitigation strategy."
Persichilli says the app uses Bluetooth technology to trace when people are within six feet of each other for ten minutes or longer. When someone tests positive for COVID-19, the app can notify others who spent time close to that person. It's being tested by New Jersey state workers and at three colleges: Montclair State University, Stockton University, and Passaic County Community College.
The app does not collect personal or location data. It will also offer important phone numbers and the latest information on the coronavirus, just as it is displayed on the state's COVID-19 dashboard.
Commissioner Persichilli says the app is getting good reviews so far; 4.6 out of 5 stars.
Pennsylvania and Delaware are offering similar apps. The New Jersey one will rollout statewide after improvements are made by the developer.
Burlington County reopens museums, galleries
Museums and galleries at Smithville Park in Eastampton, the Burlington County Lyceum of History and Natural Sciences as well as the Burlington County Prison Museum in Mt. Holly will begin welcoming visitors back for the first time in months.
The prison museum, the Warden's House Gallery and the lyceum reopened Tuesday.
The Smithville Mansion's Annex Art Gallery, the Worker's House Museum and Gallery reopened Wednesday.
The Burlington County Underground Railroad Association Museum will reopen Wednesday, Sept. 30.
The museums and galleries will reopen under safety protocols. All sites are limited to 25% of their normal capacity and will have separate entrances and exits. Hand sanitizer stations have been set up and plexiglass shields have been installed at most reception desks.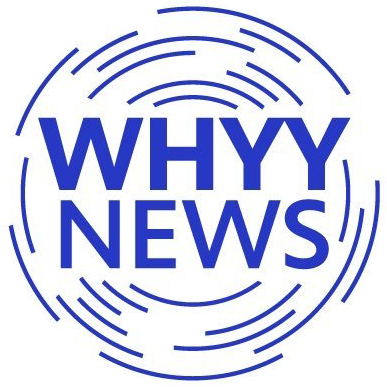 Get daily updates from WHYY News!