N.J. coronavirus recovery: Monday's numbers may be skewed due to reporting glitch
Updated: 4:17 p.m.
Are you on the front lines of the coronavirus? Help us report on the pandemic.
The number of confirmed COVID-19 cases in New Jersey rose by 177 on Monday, raising the overall total to 176,963. The state added 9 people to the death toll, which now sits at 13,741. The probable number of deaths held at 1,974.
As of 10 p.m. Sunday, there were 798 COVID patients in hospitals across the state; 146 were in intensive care, according to the state hospital association.
State officials disclose reporting problem with a private lab
Before providing new COVID-19 numbers at Monday's press briefing, Gov. Phil Murphy warned that the figures might be skewed. That's because there was a problem with receiving results electronically from Quest Laboratories, one of the private labs involved with coronavirus testing.
Officials said they are working on resolving the issue, which may require manual uploading of the data.
Meanwhile, the state is awaiting the results of about 15,000 tests, according to Dr. Edward Lifshitz, medical director of the state Health Department.
"If you assume that the positivity is about where we've been — at about 2 to 3 percent or so —  then you're talking about somewhere between 250 to 400 or so positive case results," Lifshitz said. Those numbers are expected to be reported in the next couple of days, he added.
The department did not specify whether the problem was at one or multiple labs.
'High-risk' sports can resume
In line with what was announced in June, Gov. Murphy has signed an executive order allowing for contact drills, practices and competition for "high-risk" sports like football to resume.
But the practices must take place in outdoor venues, the governor added.
Teams must abide by health and safety protocols that were issued by the health department. Any sport governed by the New Jersey State Interscholastic Athletic Association (NJSIAA) or the NCAA must abide by the rules of those associations.
Outdoor sports began to return in earnest on June 22 with low-risk sports, like golf and tennis.  The NJSIAA announced its plan for fall sports July 10, which included a delay of the start of fall competition until late September.
Welcome to New Jersey: Take this survey
As of Monday, the state is collecting information from travelers coming to New Jersey by plane from places where coronavirus cases have spiked. As of last Tuesday, there were 22 states on the advisory list.
The electronic survey was announced during Friday's briefing by state Health Commissioner Judith Persichilli.
"The airlines will make an announcement about the travel advisory on impacted states and the survey at the point of departure and in-flight while en route to New Jersey," she said.
The survey asks where travelers are coming from, their residence and their destination.
Travelers can access the survey by scanning a QR code on a poster at the airport, going to the state's COVID-19 information hub or by texting 'NJTRAVEL' to 898211.
Information submitted by passengers will be sent to county health departments, which will contact travelers to remind them to self-quarantine for 14 days and inform them on where to go for testing, if needed.
"The self-quarantine advisory is voluntary, but compliance is expected," Perishilli said. "It is relying on personal accountability."
Help for N.J. restaurants after false start on indoor dining
A bipartisan bill to help restaurants that were hoping to reopen indoor dining, only to have things postponed by Gov. Murphy, has been introduced in the state Senate.
The proposal would allocate $30 million to the state's Economic Development Authority from federal CARES Act funding to reimburse restaurants for money they spent to get ready to reopen.
Indoor dining was originally scheduled to resume on July 2. But one week later, Murphy announced the state would hit pause following a combination of COVID-19 case spikes in other states and "instances of knucklehead behavior" in New Jersey.
Senate President Steve Sweeney (D-West Deptford) along with Sens. Vin Gopal (D-Ocean Twp.) and Anthony Bucco (R-Denville) are sponsors of the bill introduced Thursday. It was referred to the Senate's Economic Growth Committee.
"This false start severely affected the food establishments that hired additional staff and spent money on equipment in anticipation of reopening," Sweeney said in a news release. "These businesses are among the hardest hurt by the pandemic and they are at risk of permanently going out of business."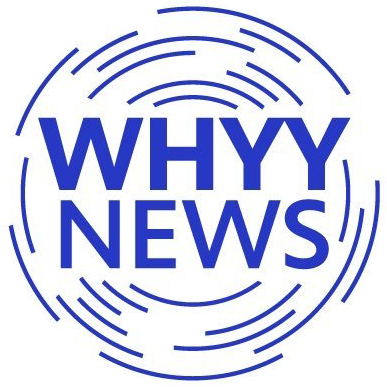 Get daily updates from WHYY News!