My building has 18 tenants and no fire extinguishers. Preventing tragedy requires more affordable housing
People too often have no choice but to live in overcrowded and unsafe households to avoid homelessness. I know because it happened to me.
The news of the rowhouse fire that killed 12 people last week came as a devastating shock to our city. Yet as I watched the news unfold, it only took a few minutes for me to realize the same tragedy could've easily happened at my home in Nicetown.
I live in a rooming house with 10 other adults and seven children. We have no fire alarms in our building, no fire extinguishers, and just two exits. We lose power every time someone uses too much electricity in their room, and our tap water smells like the sewer. An adult could easily fit through the hole in our bathroom ceiling, and the list goes on. This is a catastrophe waiting to happen, one that it seems our elected officials have no plans to prevent.
But I didn't always live like this. I had my own apartment for two years until I was arrested for disorderly conduct last May. After spending three months behind bars, I lost everything, including my home and personal belongings. I had no choice but to stay in a shelter until I could afford a place of my own, and my current room was the best that I could find. All I want to do is get back on my feet, but starting over is nearly impossible without a safe, stable, and affordable roof over my head. Sadly, my story is not a unique situation.
As Philadelphia and New York City both reel from some of the deadliest residential fires in both cities'  history and some of the nation's deadliest in decades, we don't have to ask why these tragedies occurred. Our society is structurally designed for tragedies like these to occur. From the lack of affordable housing to our inadequate social safety net, people too often have no choice but to live in overcrowded and unsafe households to avoid homelessness.
The Philadelphians who perished in last week's Fairmount fire lived in an apartment owned and managed by the city's housing authority. Others who turn to Philadelphia Housing Authority have been locked out from a spot on its waiting list since 2013. Subsidies are impossible to come by, and it's not uncommon to hear of people waiting for over a decade for Section 8 vouchers. Even if a family is willing to move into separate units, PHA doesn't provide for that. For families like this, it's stay packed in or lose your subsidy.
Moreover, people who live in public housing may be able to pay their rent each month, but many still don't have a safe and healthy home. The federal government spends less to fund the Department of Housing and Urban Development than it did 30 years ago, adjusting for inflation. That funding stalemate has resulted in underfunded housing authorities across the nation. In Philadelphia, PHA's housing stock needs $1.5 billion in repairs. Thousands of PHA units sit vacant or are being sold off to private developers because HUD can't afford to make repairs due to Congressional inaction. In the Bronx, it's likely that this week's tragic fire started when a space heater caught fire. Looking back at public records, the building had numerous complaints related to inadequate heat.
Deadly inequity
Both the fires in New York and Philadelphia were absolutely the result of systems of racial inequity. Racism and a disregard for the lives of Black and brown people manifest in a lot of ways, including a lack of affordable and safe housing, eviction, utility shutoffs, and welfare myths that prevent people from getting cash assistance for necessities. This racism is deadly, as we saw with the fire and we see time and time again.
Government at every level has gutted resources and regulation that might have helped this family, myself, and thousands of others. In Pennsylvania, the TANF cash assistance amount hasn't been raised since 1990, and the minimum wage has been $7.25 since 2007. General Assistance and stimulus payments are gone. The Child Tax Credit has been lost. Residents experiencing poverty are generally left with the oldest units in the greatest disrepair, and getting repairs made from Philadelphia Housing Authority or private landlords is often convoluted at best. There is no social safety net, yet we expect people to be able to afford housing and repairs.
Failing to address Philadelphia's affordable housing and poverty crises comes at a steep price. For a moment on Wednesday, we all seemed to agree that this cost was too much to bear. Ultimately, this comes down to recognizing that poverty has solutions and being brave enough to carry those solutions forward. Putting money in people's pockets literally saves lives. Now is the time for our elected officials to fight for affordable and safe housing opportunities, utility assistance, and income support. That's how we prevent the next tragedy.
Shawlyn Way is a Philadelphia resident who lives and works in the Nicetown section of North Philadelphia. Zakya Hall is the Communications and Content Manager at Community Legal Services of Philadelphia. 

WHYY is one of over 20 news organizations producing Broke in Philly, a collaborative reporting project on solutions to poverty and the city's push towards economic justice. Follow us at @BrokeInPhilly.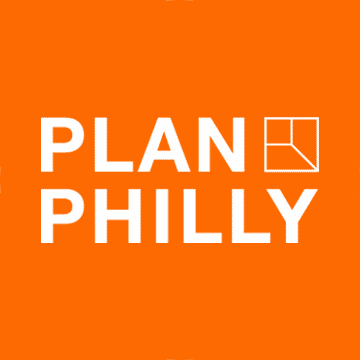 WHYY is your source for fact-based, in-depth journalism and information. As a nonprofit organization, we rely on financial support from readers like you. Please give today.