Mount Laurel community says white neighbor's racist rant is the tip of the iceberg
Edward Mathews' racist rant against a Black neighbor, captured on viral video, has left a mark on what neighbors describe as a peaceful, multi-cultural community.
Two days after Edward Cagney Mathews was taken into custody by Mount Laurel police, other residents of the Essex Place Condominium community where he lives say they are breathing a sigh of relief.
However, Mathews' racist rant against a Black neighbor, captured on bystander video that went viral over the weekend, and the subsequent protests outside his home have left a mark on what neighbors describe as a peaceful, multi-cultural community.
"It's a friendly neighborhood," said Adele Schiller, a longtime resident of Essex Place. Outside of Mathews, "people just let people do what they do."
When WHYY News visited the neighborhood on Wednesday, one resident pointed towards the privacy fence where they said Mathews had written a racist message targeting the Black president of the condo association "RON IS A N****R."
When Felicia Andrews, who lives near the fence, saw it, she said her reaction was "scatological."
"Just one bad apple can make an entire neighborhood look like a bunch of knuckle-dragging jerks," she said.
WHYY News spoke to four residents who said Mathews, who is white, has been a terror to people in his community, especially people of color: breaking windows, slashing tires, and painting obscene, offensive graffiti on cars. Two of them declined to give their names or speak on the record.
The residents said some of their neighbors had even installed security cameras to try and catch Mathews in the act.
One neighbor said she witnessed Mathews dump trash in the front of the unit next to where her family lives. Her husband helped to clean up the mess.
It all came to a head Monday when about 100 protesters showed up at his doorstep after the video was shared across the internet over the weekend. In the video from July 2, Mathews can be seen cursing and using racial slurs against one of his neighbors. Mathews also gave his address and said, "Come see me."
That confrontation happened after Mathews knocked on a neighbor's door demanding to see her husband and attempted to enter her home, prosecutors said. The woman, who is white, called police and another neighbor, Etchu Tanyoh Brandon Tambe, came over to find Mathews in the walkway.
Tambe, the Black man subjected to Mathews' rant, told the Associated Press on Wednesday that he had gone to his neighbors' home to help them when he saw Mathews bothering them.
"I felt I was being treated as someone who is second-class, someone who is not a true American, and pretty much my service to this country doesn't matter," said Tambe, who moved to the U.S. from Cameroon in 2017 and joined the Air Force. He became a U.S. citizen in 2019 and now works at McGuire Air Force Base.
Mathews was taken into custody on Monday evening. He remains in jail for now as he faces three counts of fourth-degree harassment, including bias crime with purpose to intimidate, two counts of harassment (disorderly persons), and one count of trespass. He is expected to make his first appearance in Superior Court on Friday.
Before his arrest on Monday, Mathews told several news outlets he was sorry and said he had been drunk at the time.
This is not his first run-in with the legal system. Electronic court records show Mathews has been convicted of various burglary, weapons, and drug possession charges going back to 1994 in Burlington, Camden, Monmouth, and Ocean counties. He was also convicted of armed robbery when he was 17.
Gary Zangerle, legal counsel for the condo association, said in response to Matthews' behavior over the years, the board passed rules against harassment, especially harassing a board member, using vulgar language, and racial epithets. The fine was $500, the maximum allowed by state law. He said state laws governing condo associations did not envision a situation like the incident with Mathews.
"Most of the fines are like, if you let your dog defecate on somebody else's property or you leave your trash out, things of that nature," he said.
Mathews has been fined several times under the rules, according to Zangerle.
Another resident, Jazmyn Suszynski said in a Facebook post that Mathews harassed her when she lived at Essex Place, and shared a video in which Mathews can be heard telling a woman, "You're not going to get any help from the cops because they're my people." The post also includes harassing messages and a picture of her car vandalized.
Zangerle said Mount Laurel Police were responsive to previous complaints about Mathews, but did not pursue charges because they said they lacked evidence — which Zangerle found frustrating, as did many of the protesters on Monday.
The Mount Laurel Police Department said in a Facebook post that it does not tolerate hate or bias intimidation in any form.
"We can assure our residents that incidents like this are thoroughly investigated and that those who commit such offenses will be held accountable for their actions," the department wrote.
The Burlington County Prosecutor's Office announced it will launch an independent investigation into "any and all incidents" involving Mathews, as well as the police department's handling of the July 2 incident officers were called to. They are seeking information from the public.
The Southern Burlington County NAACP has also begun to seek information from people who were victims of racial harassment or intimidation and were not happy with the response from the Mount Laurel Police Department.
In the meantime, Zangerle said it would be a lengthy process to legally remove Mathews from the community. But Andrews hopes that he will choose to move away on his own.
"If not, he could be a continuing irritant catalyst source of, well, more crap," she said.
The Associated Press contributed reporting.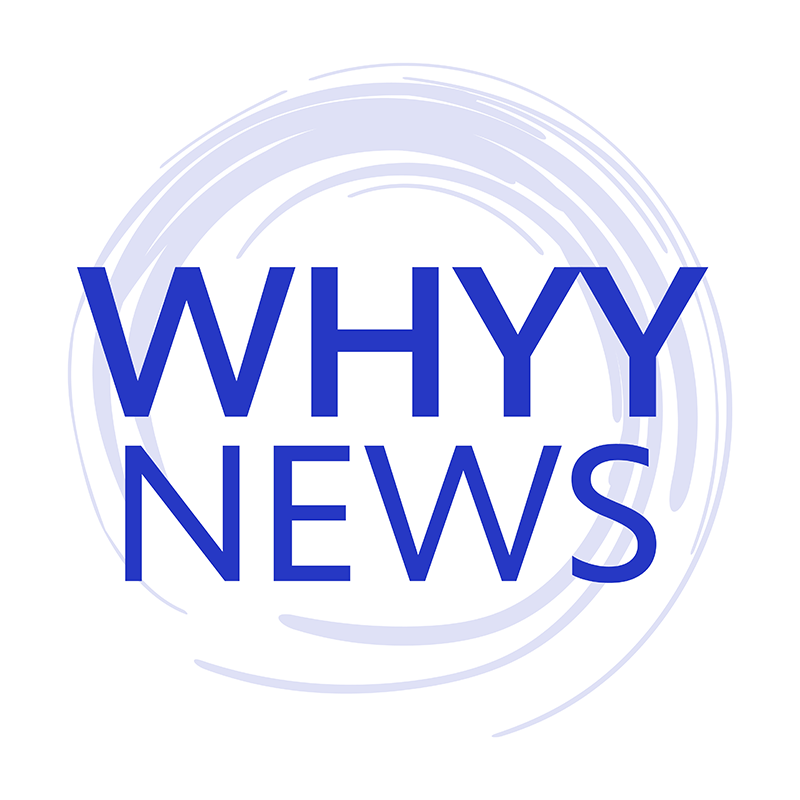 Get daily updates from WHYY News!
WHYY is your source for fact-based, in-depth journalism and information. As a nonprofit organization, we rely on financial support from readers like you. Please give today.