More Black-owned businesses survived Philly's lockdown than researchers expected
Forty-five of the 594 Black-owned Philly businesses listed in a local directory in 2020 have since closed, either temporarily or permanently — a decline of about 8%.
The newly-released 2021 addition of a popular catalog of Black-owned businesses in Philadelphia offers some concrete data on just how hard Black business owners have been hit by the coronavirus pandemic.
Forty-five of the 594 businesses listed in the Beech Companies' Black Business Directory in 2020 have since closed, either temporarily or permanently — a decline of about 8%.
The closed list includes restaurants, bars, event spaces, and gyms: all businesses that have been starved of vital foot traffic over the last year.
Still, the decline was not as dramatic as Ken Scott, CEO of the Beech companies, had expected. He credits the flow of state and federal aid money, along with the resilience of business owners.
"This is crushing," said Scott, who has been a community leader in North Philadelphia for decades. "But we actually thought it might be higher than that."
A rare data point
Beech Companies — a group of nonprofits that focus on community development — spends about $35,000 annually on compiling, printing, and promoting its directory.
That figure includes paying for contractors who, this spring, called and emailed every single business on the 2020 list to see if they were still open.
"[We] called as many times as possible to confirm," said Eric Nzeribe, who worked on the effort and also publishes Funtimes, a magazine aimed at the Philadelphia-area's African diaspora community.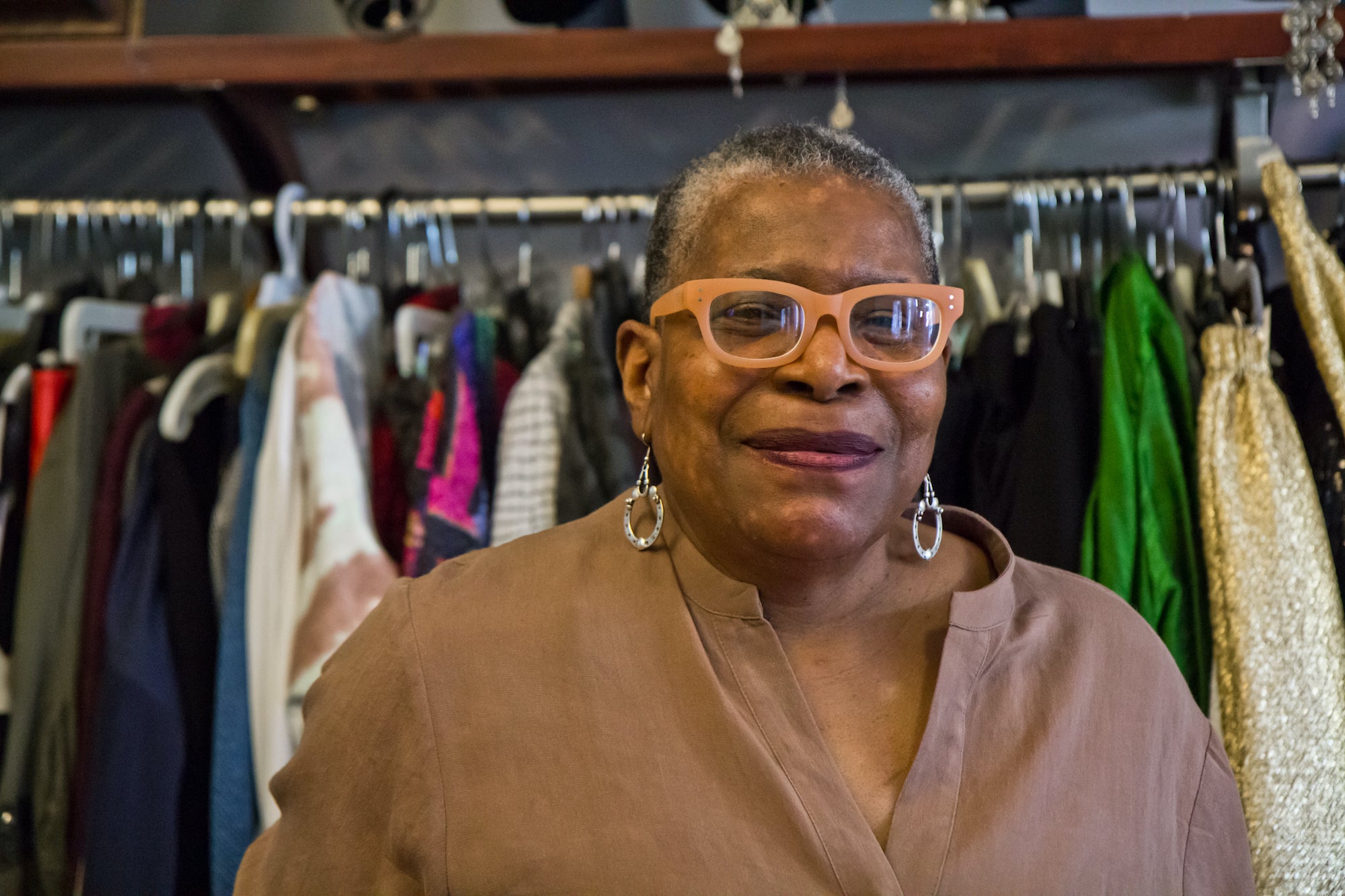 While by no means comprehensive, this kind of data is rare. The City of Philadelphia does not track small business closures. Those in search of hard numbers often have to turn to third-party services, like credit card companies, or Yelp.
Since the pandemic began, there have been signs that Black business owners have been hit harder than their white counterparts.
Between early March and July of 2020, the number of Black Philadelphians reporting they were business owners on a monthly census survey fell by 68%. By comparison, the number of white residents who said they owned a business fell just 44%
In a more recent survey from the tax preparation company H&R Block, more than half of Black business owners reported losing 50% or more of their revenue last year, while just about a third of white business owners said the same thing.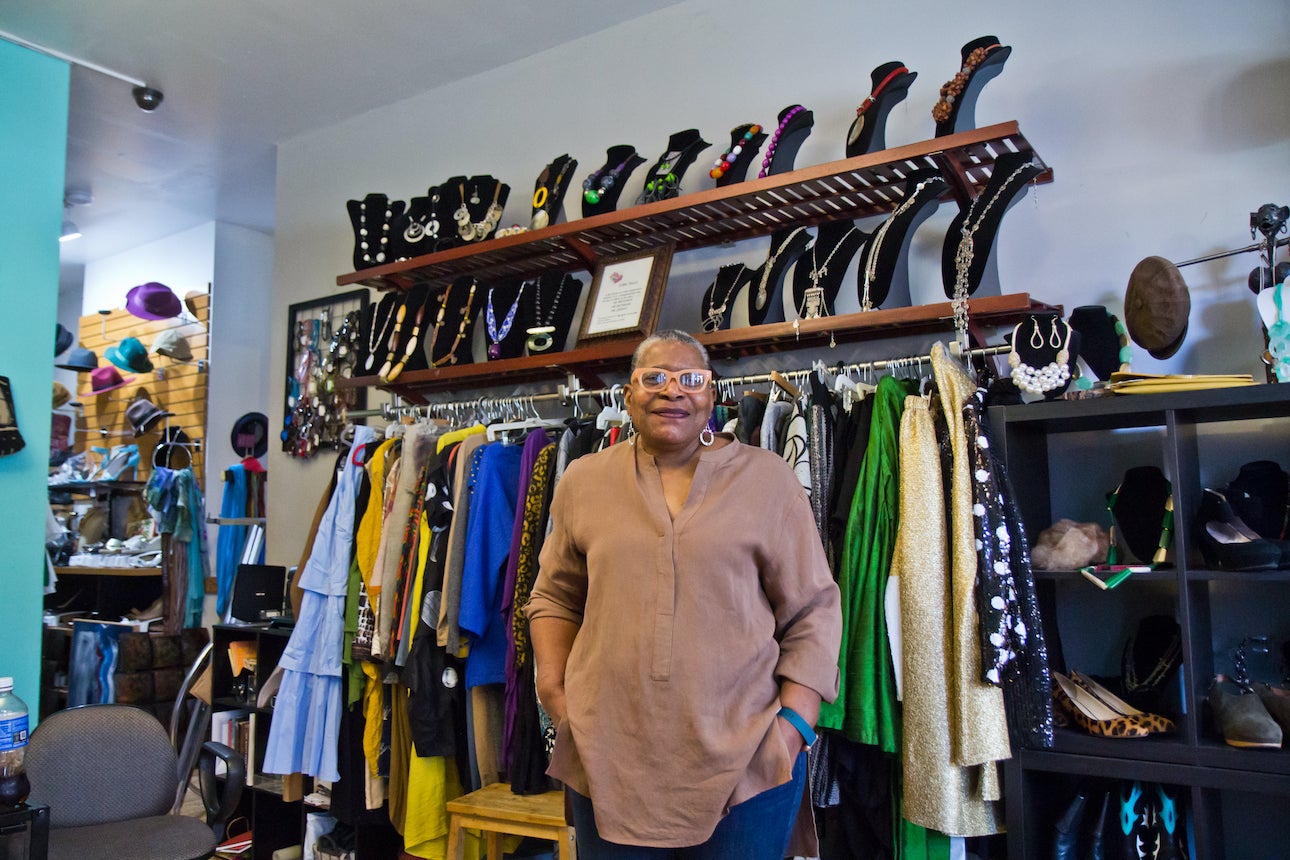 The fact that less than 10% of businesses listed on Beech's Black Business Directory closed over the last year of lockdowns is a credit to the success of aid programs that targeted business owners of color, Scott said.
His organization helped manage Pennsylvania's COVID-19 Relief Statewide Small Business Assistance program, which reserved half of its $200 million pool of grant money for business owners of color.
"This was a lifesaver for many of the organizations," Scott said. "They wouldn't have survived if they hadn't received those loans and grants."
And, while early in the pandemic business owners of color were less likely to be approved for a federal stimulus loan than their white counterparts, the Biden administration has been making an aggressive effort to reach them.
Expecting a 'robust year'
Despite the pandemic closures, the number of Black-owned businesses cataloged in Beech's 2021 directory rose by more than 10% since last year.
Many of the newly-listed businesses are ones that Beech had not been aware of before, but some others were born during the pandemic. Applications to start new businesses that will likely have employees are up by more than 15% year-over-year in Pennsylvania, according to census data.
Many Black business owners are feeling optimistic, Scott said, as the weather gets warmer and an ever-growing number of Philadelphians are being vaccinated.
"Most people are feeling like, 'Hey, business is going to come back in a boom,'" Scott said. "They are really looking for a robust year."
Phyllis Jones-Carter is confident her West Philadelphia clothing and furniture boutique, A Part of Me, will remain in the directory for years to come, despite how difficult the last twelve months have been.
Her business was shut down from March of 2020 to the end of June, during which Jones-Carter, 71, was forced to dip into her retirement fund saved from a career at the Pennsylvania Department of Corrections to pay the bills.
"I managed to pay the rent every month, and the utilities maybe every couple of months," she said. "[But] I never thought I was not going to open back up."
Business has been slow in the months since. But sales have started to pick up over the last few weeks. Recently, Jones-Carter was able to bring her lone employee back, after laying her off. She's now preparing to launch an online store for the very first time.
Jones-Carter attributes her grit to growing up on a tobacco farm in Virginia. That experience taught her to take care of herself.
"You don't think about failure," she said. "You gotta get it done."

WHYY is one of over 20 news organizations producing Broke in Philly, a collaborative reporting project on solutions to poverty and the city's push towards economic justice. Follow us at @BrokeInPhilly.
Get more Pennsylvania stories that matter
WHYY is your source for fact-based, in-depth journalism and information. As a nonprofit organization, we rely on financial support from readers like you. Please give today.