May 1-3: Join us for Jane's Walk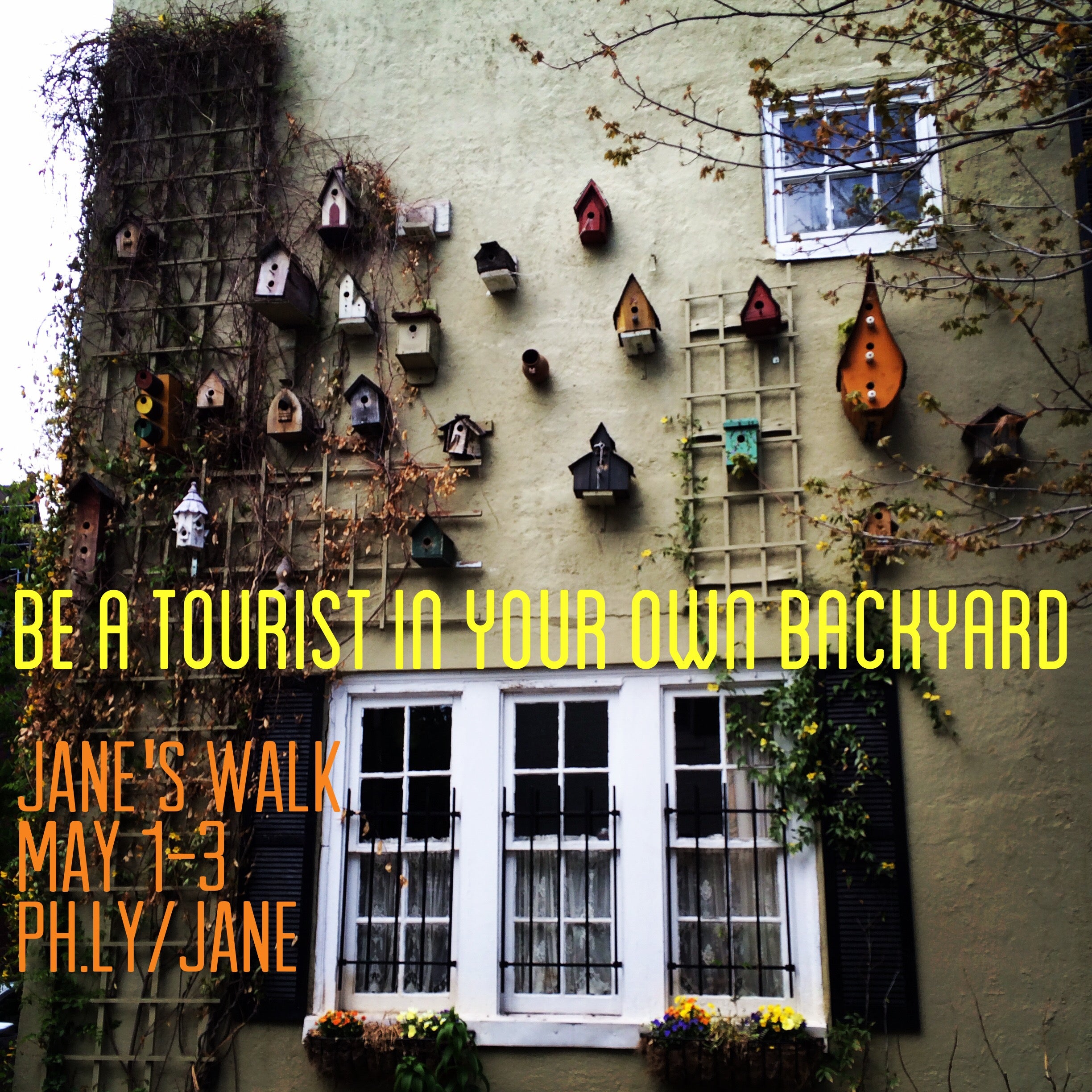 "Cities have the capability of providing something for everybody, only because, and only when, they are created by everybody." – Jane Jacobs, The Death and Life of Great American Cities (1961)
Jane's Walk PHL:
Friday, May 1:
Saturday, May 2:
Sunday, May 3:
What's the secret history of corner stores or the nine lives of our bank buildings? What qualities makes a neighborhood walkable? Is it possible to time travel around Rittenhouse? Can Philadelphians walk on water?
Join PlanPhilly as we present Jane's Walk, a weekend of free walks taking place May 1-3 that rewards curiosity as people explore the city in dialogue together. The whole idea is to slow down and look closer, get out and get talking.
Jane's Walks are roving conversations led by volunteers, with professional and citizen experts sharing ideas, observations, and thinking out loud about our city. All walks are free and open to anyone. They're occasions to learn from one another as we discuss what we appreciate in our city, how our neighborhoods change, and our hopes for making Philly a more livable city for all.
Jane's Walk is a global event of locally led walks inspired by the legacy of urban activist and writer Jane Jacobs. Jane's Walk started in Toronto in 2007 and volunteers present hundreds of walks in more than 100 cities around the globe. (Jane superfans already know that we like her work so much we borrowed "Eyes on the Street" from her writing.)
PlanPhilly is proud to present Jane's Walk again because we think Philadelphians deserve the chance to talk about our city's public history, civic environment, and hope for improvement in person, on the street, in real time. Plus it's a great excuse to walk the city you love!
The walk roster is still growing online – so check the Jane's Walk Philadelphia site for updates.
All walks are free, rain or shine, and open to all.
Follow along on Twitter via @EOTSPhilly and @PlanPhilly on Instagram using #janeswalkPHL
WHYY is your source for fact-based, in-depth journalism and information. As a nonprofit organization, we rely on financial support from readers like you. Please give today.