Researchers are looking for answers amid spike in beached whales at the Jersey Shore
Several whales have been found washed ashore on the East Coast. Researchers think vessels are to blame.
Listen
2:01
They're large, graceful, biblical — and represent our "wild side." That's why people are fascinated by whales, believes biomedical scientist Joy Reidenberg.
Interest in the creatures has sparked recently, following an increase of washed ashore whales across the East Coast. Several deceased whales were found in New Jersey.
"When you go out to see a whale [in the ocean], mostly what you see is a little tiny piece of it — a little bit of its back, maybe a flipper sticks up, maybe a tail sticks up," said Reidenberg, a professor at the Icahn School of Medicine at Mount Sinai, who has done extensive research on whales.
"This is why when a whale washes up on shore, people are so fascinated with it. You don't see the same kind of reaction with the seals washing up on shore, even though there is an unusual mortality event right now with seals."
She and other researchers want to know the cause of what NOAA calls an "unusual mortality event,"  which experts say is likely caused by vessel strikes. Preliminary reports found at least two of the whales that washed ashore recently in New Jersey had blunt force trauma.
Whale death spikes are not a new phenomenon. According to NOAA, there have been 178 unusual mortalities since 2016. Almost half of the necropsied whales were hit by vessels, while the remaining results are inconclusive. Sometimes the bodies are too decomposed to determine a cause of death, experts say.
Reidenberg said it's possible that because water quality has improved, the fish whales eat are more abundant. That means whales are hanging around port areas with high boat traffic for longer periods, putting them at greater risk of getting hit by a ship.
"Maybe it's a good sign," said Reidenberg. "Maybe because there are more humpback whales, because we protected them so much, their population is higher, so there's just more dead animals naturally, because there's more live animals too, and a certain proportion of the population will die."
Still, she says human interactions that lead to deaths should be curtailed.
"We should be able to try to curb our influence on killing these whales."
Currently, vessels are required to slow down if there are whales in the area, and move out of the way when whales are within 200 feet. However, sometimes larger ships can't stop or turn quickly enough to avoid whales, and the mammals don't always hear ships coming because the engines are in the back. Increased restrictions on vessel speed or paths might be needed if it's determined the recent increase in whale deaths is caused by ships and boats, whale experts say.
"Every ship-struck whale screams to me how we are urbanizing our oceans with far too limited awareness of the animals we — in this case — leave slaughtered as road kill," said Ted Cheeseman, a marine conservationist who engages with the public to track whales in order to better understand and protect them.
NOAA and other marine agencies have denounced theories suggesting that surveys that use sonar to examine locations for wind farms are harming the whales. Those kinds of surveys often involve putting intense sound into the water to determine ocean floor topography and its geological make up.
However, the spike in unusual mortalities for whales began before these surveys were started, according to NOAA and other marine biologists.
"We can say that these active acoustic systems that are used during these surveys are commonly used around the world," said Ben Laws, deputy chief for NOAA's Permits and Conservation Division, and NOAA Fisheries Office of Protected Resources, during a press conference earlier this month. "There are no historical stranding events that have been associated with use of systems like these."
Still, some groups worried about the impacts of offshore wind development on the endangered Atlantic right whales have called for a complete halt to current survey activity off the New Jersey coast for fear that the activity is driving the whales toward the shore. Save LBI and Clean Ocean Action have also asked the New Jersey Department of Environmental Protection and the National Marine Fisheries Service to do an investigation and have written a letter to President Biden.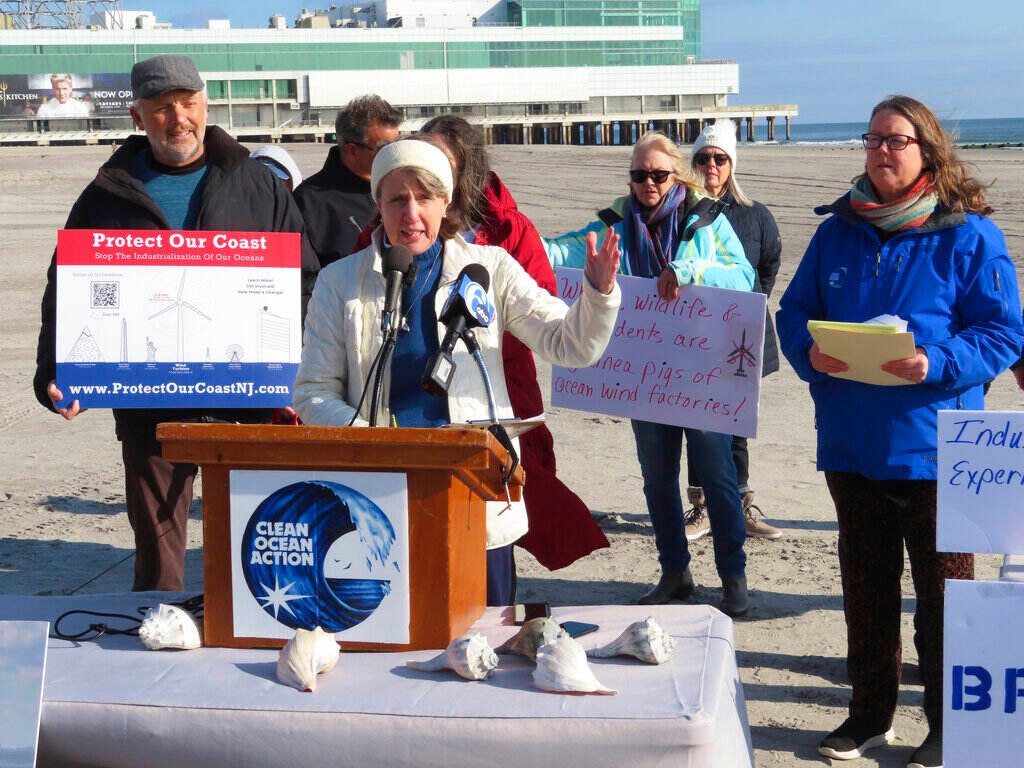 Other environmental advocates who support offshore wind have vehemently spoken out against the claims.
"I'm concerned about what might be causing these strandings. And, we fully support investigation into that," said Allison McLeod, policy director for the New Jersey League of Conservation Voters. "But we don't want to rush to conclusions and assign blame to the offshore wind industry when, again, there is no evidence or data to date that supports that."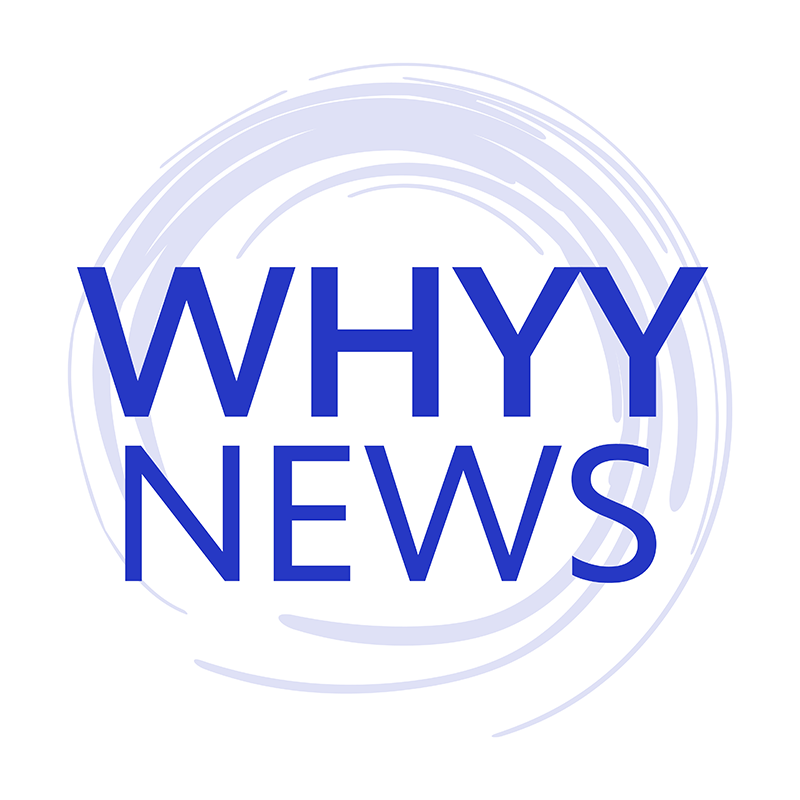 Get daily updates from WHYY News!
WHYY is your source for fact-based, in-depth journalism and information. As a nonprofit organization, we rely on financial support from readers like you. Please give today.