Landlords want city to extend deadline to apply for rental assistance as eviction crisis looms
The program offers tenants up to $1,500 a month for rental assistance for six months, and homeowners can get $1,000 a month for six months.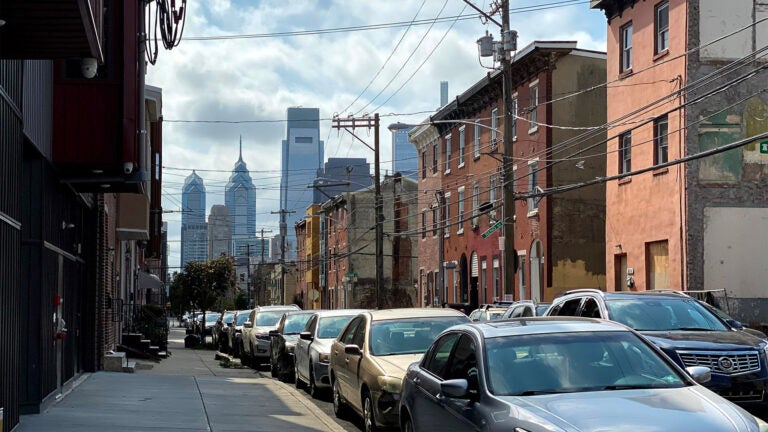 Ashley Jenkins, born and raised in Northeast Philadelphia, was newly single, six months behind on rent and struggling to take care of her three sons during the pandemic before she realized she could get help.
Her husband had been the family's primary breadwinner, but by the time he left, they were already three months behind on rent. Shortly after the coronavirus crisis began, her hours were cut at the daycare where she worked, making things even tougher.
"Bills don't stop," Jenkins said. "Although we're in the middle of COVID, they don't stop."
She was lucky. Her landlord was understanding, she said, and allowed her to make arrangements to pay. Then he told her about Philadelphia's rental assistance program and told her he would help. Within 30 days, she had relief, and the program began paying the landlord retroactively for her $1,200/month rent.
"It's such a blessing, it really is," said Jenkins.
Wednesday marked the last day to apply for Philadelphia's rental and mortgage assistance programs. The program offers tenants up to $1,500 a month for rental assistance for six months, and homeowners can get $1,000 a month for six months.
Though the application period formally ends Wednesday at midnight, landlords have until Nov. 14 to submit that paperwork or correct any errors on the application. Both the renter and the landlord must submit applications for enrollment in the program.
"So while today is a hard deadline, go ahead [ and file]," said Kadeem Morris, a staff attorney with Community Legal Services. "The biggest point of awareness that we want to push out is that landlords should apply by today."
Paul Cohen, general counsel for the Homeowners Association of Philadelphia, representing nearly 2,000 landlords, said many landlords didn't initially participate because the program process was complicated and didn't appear to meet their needs.
Cohen said that HAPCO encouraged landlords to participate after the city increased the rental assistance payout and the state agreed to drop the requirement that landlords waive debt balances.
"The problem was that by the time that was all done and the word got out, it was so late in the process, it was difficult to get enough people on board and get the assistance, which is a shame," Cohen said.
He said that he supports the rental assistance program in its current form, but that there could be improvements.
"It would be helpful if the government would extend the deadline to apply," Cohen said. "I'd like the landlord to just be able to apply for it and get the assistance, instead of having to be the landlord and tenant."
The current deadline comes as the city confronts the end of a moratorium on evictions and with it, a tide of displacement that could contribute to the spread of coronavirus. This Friday, City Council is slated to hold a committee hearing on a bill that would extend the moratorium past its current expiration date of Nov. 8. The hearing is a retrial of sorts for the legislation after an attempt to move it through committee failed in the face of opposition from landlords last month.
The bill would extend a raft of COVID-era tenant-assistance bills from Councilmembers Helen Gym, Jamie Gauthier and Kendra Brooks known as the Emergency Housing Protection Act. Citing resurgent viral case counts, the new legislation would extend elements of these bills that contained sunset provisions while also reinstating the local eviction moratorium through the end of the year.
At a hearing last month on the legislation, Gym estimated that some 4,400 evictions had been filed in local courts and that over 2,000 renters were in "imminent" jeopardy of evictions. She cast the renewed protections as a measure to slow the spread of the virus by preventing their displacement.
"There is no end in sight," Gym said. "It's not a matter of winning or losing, it's a matter of public health.
To be eligible for rental assistance, a tenant has to be a city resident, have lost more than 30% of their income because of reduced work hours/wages, or have become unemployed after March 1 because of the pandemic. A renter's income at the time of the application can't be more than 100% of the area median income.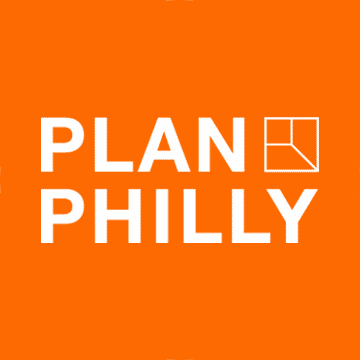 As of Wednesday, the city had received 16,528 applications for rental assistance. Out of those, only 10,427 applications were complete with both the landlord and tenant parts submitted and able to be processed.
The landlord must agree to participate in the program because of terms that require their consent, including a rule that they can't evict tenants for two months after the last rental assistance payment. The payment goes directly to landlords, and so their banking information is also necessary for participation.
Back in September, Philadelphia bumped up the rental assistance by matching the original limit of $750 per month using federal money. Officials chose to increase the payment to incentivize landlords to participate.
When this program was originally offered, landlord participation was as low as 44%, according to Greg Heller, Philadelphia Housing Development Corp. senior vice president of community investment. Now, the landlord participation rate is at 63%.
But also during this time, Gov. Tom Wolf issued an executive order that changed some of the program rules and extended the deadline, which also played a role in getting that rate higher. In particular, the program did away with the requirement that made landlords have to forgive the balance of payment above the program's $750.
"The importance of having programs is to help families to be able to pay rent, to be able to afford other household costs, to be able to feed their children, to be able to prevent them from becoming homeless," Heller said. "It's just so critical."
Heller said there isn't an exact figure of how many people they want to reach yet because the agency is gauging need based on how many people apply. So far, he said, it looks as if there is enough funding to assist all eligible applicants.
As of Wednesday, there were 6,101 applications that cannot be approved in which just the tenant applied and the landlord never responded, according to Heller. If those landlords don't respond by midnight, those tenants will not be able to be approved.
How To Apply For Rental Assistance 
Click on apply
Fill out and submit an application that includes income documentation
You will be given an applicant ID that must be sent to the landlord
With that ID, the landlord will then complete and submit their application with your  applicant ID.
The landlord will also submit a certification form
How To Apply For Mortgage Assistance 
Access the online application here.
Complete the application
Submit and wait to hear back from the Pennsylvania House Finance Agency on whether the application is complete. If any other information is needed, you'll be notified.
If you require a paper-based option, here is a separate set of steps for you

WHYY is one of over 20 news organizations producing Broke in Philly, a collaborative reporting project on solutions to poverty and the city's push towards economic justice. Follow us at @BrokeInPhilly.
WHYY is your source for fact-based, in-depth journalism and information. As a nonprofit organization, we rely on financial support from readers like you. Please give today.