'Count every vote': Protesters in Philly demand protection of election integrity
A couple of hundred protesters gathered at Independence Mall Wednesday afternoon to kick off what promises to be a string of rallies, marches and protests that aim to protect the integrity of the election process in Pennsylvania.
Rabbi Mordechai Liebling, an activist with POWER, addressed the crowd at Wednesday's "Count Every Vote in Philadelphia" event, first by acknowledging the fatal police shooting of Walter Wallace Jr.
City officials have promised to release the bodycam footage worn by the officers who shot Wallace, as well as the 911 calls, and it's likely they'll come later today, which could prompt another string of protests. Liebling then moved on to address the election.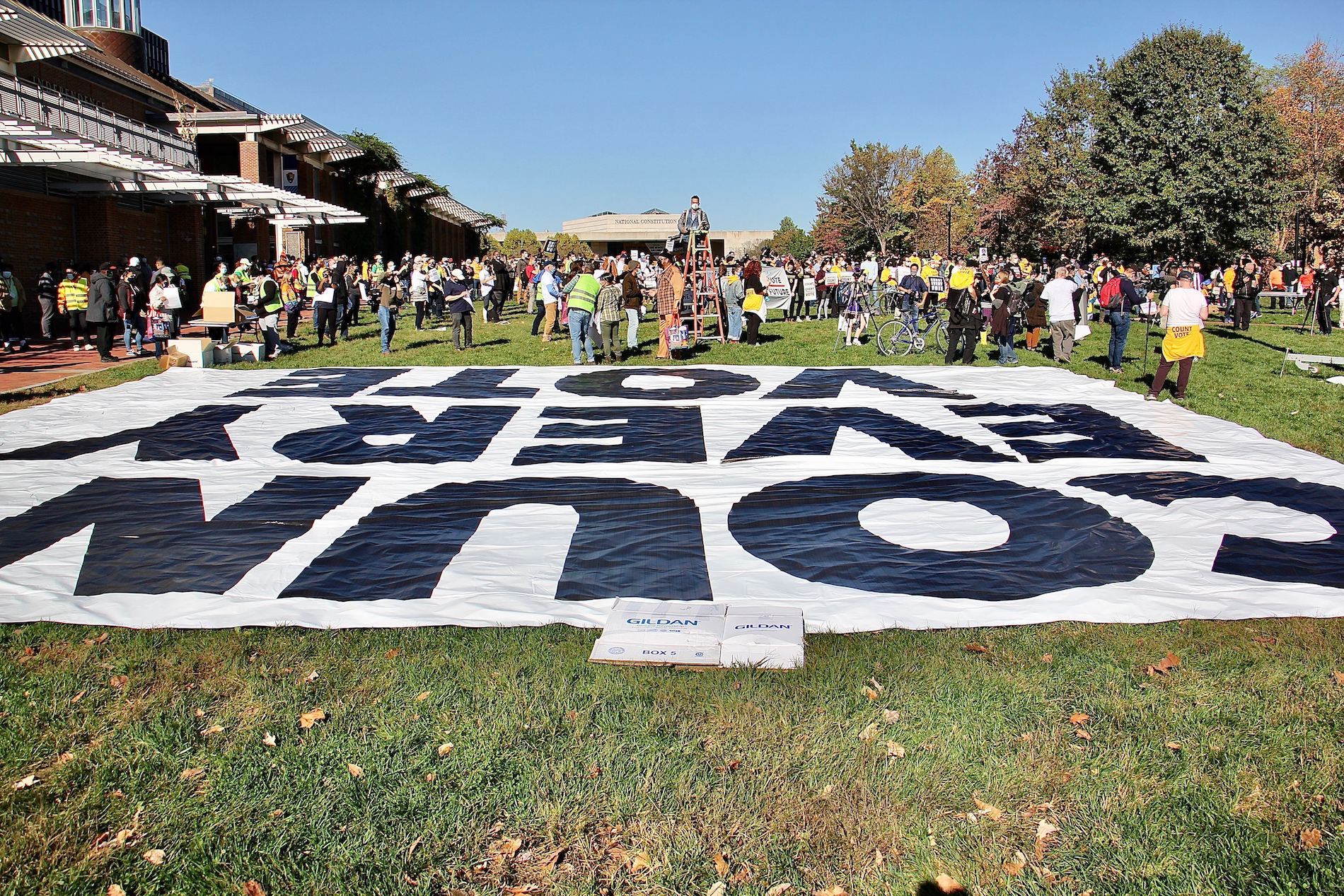 "Not counting every vote threatens to tear this nation apart," Liebling said. In the late hours of election night, President Donald Trump called for "all voting to stop" and threatened to take the election to the Supreme Court, though it was not clear which results or which counts he would be contesting.
Getting started outside the Constitution Center this afternoon is the "Count Every Vote in Philadelphia" rally. Probably 200 people here so far, just hanging and listening to music @WHYYNews pic.twitter.com/KtYkIvFwr5

— Michaela Winberg (@mwinberg_) November 4, 2020
U.S. Rep. Dwight Evans led the crowd in a chorus of "every vote counts," and CeaseFire Pa. director Adam Garber, who usually focuses on reducing gun violence in Philadelphia, characterized leaving some ballots uncounted as another form of violence.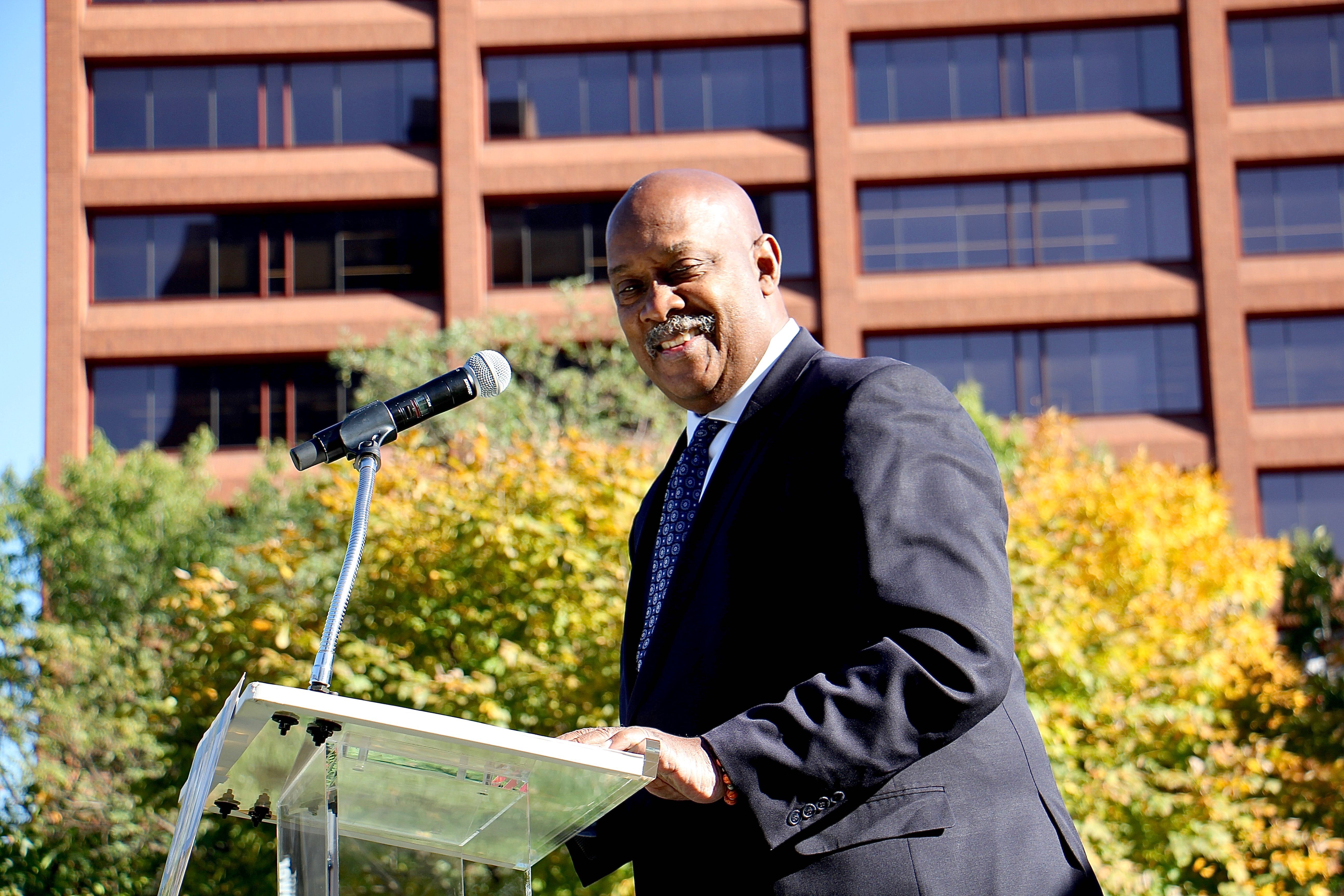 State Rep. Brian Sims was optimistic about the remaining votes in the state tilting towards Joe Biden. Most of the mail-in ballots that still need to be counted are from Philadelphia and its surrounding counties, which lean blue.
The ballot-counting process in Pennsylvania was always expected to take several days, since mail-in ballots could not begin to be counted until 7 a.m. on Election Day.
"What we're going to see over the next couple hours is that Joe Biden takes the lead in Pennsylvania," Sims said. "And it's going to be because of your hard work."
By around 3pm the rally had doubled in size and was marching down Market St toward City Hall.
Anna Nyemande Constance, 61, is originally from Liberia and lives in Northeast Philly. She canvassed for Joe Biden and Kamala Harris, but is a green card holder, and cannot vote. Instead, she considers GOTV efforts and rallies like this her civic duty.
"You fight in your own small way," she said.
Constance said she is most concerned about health care, and considers any government that doesn't provide free or affordable health care a failure. She said she values every voter having their voice heard, regardless of party, which is why she came out today.
"If your hatred is so powerful that you're ready to give up your rights, you have a problem," she said. "There's a problem in the core and fiber of this nation that needs to be addressed."
Activists carry out mock executions at Hahnemann Hospital site
Not far from the crowd at Independence Mall, another group of protesters gathered at the shuttered Hahnemann Hospital, which closed its doors after its owner declared bankruptcy in 2019. The group brought a guillotine and a sign condemning health care for profit and demanding that the hospital be reopened.
In a mock trial of sorts, the protesters named three 'criminals' who should be sent to the makeshift guillotine. The first was Hahnemann's owner, California-based investment banker Joel Freidman who has been derided by city officials and hospital staff alike for choosing real estate profits over saving the city's safety net hospital. Friedman was also unable to reach a deal with city leaders, who wanted to use the empty building for additional COVID-19 patients during the initial pandemic surge in April.
Next was FOP president John McNesby, whose comments after the police killing of Walter Wallace Jr. supported the officers involved. The third was Philadelphia Police Commissioner Danielle Outlaw, whose police reform strategy the protesters described as a fantasy.
The group cheered as they ceremoniously dropped the guillotine.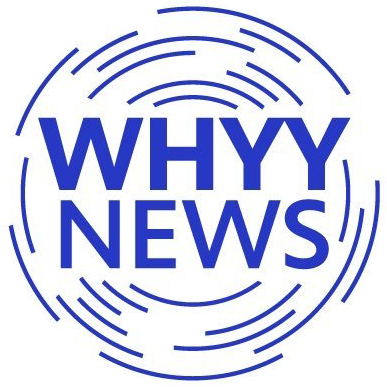 Get daily updates from WHYY News!
WHYY is your source for fact-based, in-depth journalism and information. As a nonprofit organization, we rely on financial support from readers like you. Please give today.