Pa. coronavirus recovery: State's first COVID positive cat; Philly cases on the rise
Updated 2:50 p.m.
Pennsylvania has confirmed its first COVID-19 positive cat
The case was reported by state veterinarian Dr. Kevin Brightbill. He said the 16-year-old feline lived in a household with multiple people who'd been infected with COVID-19, and was humanely euthanized earlier this month after presenting with respiratory distress.
According to state officials, the Cumberland County cat is one of just a handful of pets across the country known to have died or been euthanized following COVID-19 infection. All had prolonged contact with infected humans, along with underlying health issues. None appear to have died solely from COVID-19.
Experts recommend taking similar precautions with pets that you would with other humans. State officials recommended the following guidelines for pet owners who test positive for COVID-19:
Avoid contact with pets and other animals, as you would other people.
Arrange for another household member to care for your pet(s) while you or family members are in isolation.
Avoid contact such as petting, holding, snuggling, facial contact, and sleeping in the same bed.
Wear a mask and wash your hands before feeding or tending to your pet if you are unable to find alternative care for them.
Symptoms of COVID-19 in pets include fever, coughing, difficulty breathing or shortness of breath, lethargy, sneezing, nose or eye discharge, vomiting or diarrhea.
Pet owners whose animals exhibit those symptoms following contact with an infected human should reach out to their veterinarian. There's currently no evidence that animals play any significant role in spreading COVID-19 to humans.
COVID case counts continue creeping up in Philly
Cases of the coronavirus are continuing to rise across the city of Philadelphia, pushing the city into what Health Commissioner Thomas Farley described as "dangerous territory.".
Last week, the city saw an average of 189 cases per day — a number likely to increase once the lagging lab results trickle in. The week prior saw an average of 184 cases per day. These averages are the highest they've been since mid-May.
While last week the increase was relatively isolated to the Northeast and areas of South Philadelphia, Farley said this week, positive test results were coming back from ZIP codes across the city. He said it appears that the virus is following the pattern of other respiratory viruses like the flu.
"These viruses tend to get more common throughout the fall and peak in January or February," said Farley. "If COVID follows that pattern, we are going to be having a difficult time over the next three to four months."
Farley attributed some of the rise to an increase in testing, but the percent of overall tests coming back positive is also rising: right now, 4.8% of tests are positive, compared to 2.8% in mid-July.
Farley said based on case investigations by contact tracers, it appeared people were contracting the virus from small gatherings: family dinners, weddings, bridal showers.
"Everyone is tired of this virus. Unfortunately, the virus is not tired of us," said Farley. He recalled something Mayor Jim Kenney had said when the pandemic first arrived in the spring: "This is a virus that hunts humans, and the reality is, it's still hunting."
So far, the number of deaths in Philadelphia does not appear to be increasing, holding around 15 per week. An increase in deaths tends to lag behind an increase in positive test results, and Farley said he expects to see a rise.
The city is seeing an increase in cases at nursing homes and other congregate care settings. It has opened a "COVID relief center" for nursing homes that cannot safely isolate or care for patients who test positive for the coronavirus. The unit is on an unoccupied floor of a nursing home that is in active use. Farley would not disclose the facility's identity, but said there is currently one patient there.
Of the roughly 50 schools providing some form of in-person learning in Philadelphia, Farley said the department of public health knows of roughly 44 sites where at least one infection has occurred. He said most of the instances were isolated cases, with no evidence of spread. In 26 instances, the department recommended a quarantine, which effectively prevented any spread. The only exception is at the Philadelphia Independent school, where 15 cases have been documented.
Farley said one worrisome source of infections could be from people returning to the office.  17% of people who tested positive that contact tracers spoke with reported eating lunch unmasked with a colleague at the office. He said everyone who could work from home should continue to do so.
Contact tracers have not seen an increase in the percentage of people who reported eating indoors at a restaurant, indicating that indoor dining may not be a driver of the spread at this time. Still, Farley reminded Philadelphians that indoor dining is a high risk activity.
As to whether or not the steady rise in cases will lead to increased restrictions, Farley said he hadn't ruled it out, but also acknowledged that stricter rules may not do much good since the majority of transmissions seem to be occurring in households, where restrictions wouldn't apply anyway. He said the answer is to remain vigilant, continue wearing masks even around family and friends, and socialize outside when possible, until we have a vaccine.
COVID-19 on the rise among young adults
COVID-19 infections are on the rise among young people across the state, according to the Pennsylvania Department of Health.
Young adults have been especially affected. Over the past six months, 19-to-24-year-olds have seen growing infection rates in six regions across the state. In the southeast, their infection rate has increased from almost 5% of cases in April, to roughly 15% in October. Other areas have seen increases of 5-7% to 10-32%.
Still, 19-to-24-year-olds haven't caught up to older age groups in terms of infection rates.
Currently, people ages 25-49 account for the highest proportion of Pennsylvania's total number of positive cases to date, at 36%. Behind them are people ages 50-64 at 21%, people 65 and over also at 21%, and people ages 19-to-24 at 14%.
33 deaths and 1,557 new cases reported
Pennsylvania reported 1,557 new cases of COVID-19 on Monday, Oct. 19, bringing the statewide total to 184,872.
An additional 33 deaths have been reported, for a statewide death total of 8,533. Of that total, 5,614 were residents at nursing or personal care facilities.
Philadelphia County has reported an increase of 158 cases, Allegheny County an increase of 106, and Delaware County an increase of 109 cases.
Over the past week ending Monday, 228,245 tests were administered, yielding 10,011 positive cases. As of Monday night, 28,978 test results have been reported by the Pa. Department of Health.
The majority of hospitalizations and deaths have occurred in patients 65 and older.
Health care workers account for 11,739 of the total number of cases.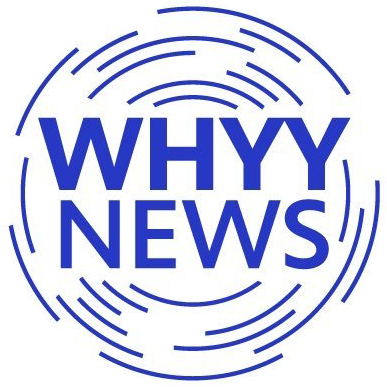 Get daily updates from WHYY News!