Biden, Trump vie to sway Latino voters in Pa. in waning days of campaign
Nationwide, Latino people are the fastest-growing part of the electorate, and they are expected to be the largest racial or ethnic voting group this year after white people.
Listen
3:19
Ask us: What do you want to know about voting and the 2020 election?
With just two weeks left until Election Day, Philadelphia Democrats are ramping up in-person outreach to Latino voters, an important part of the electorate that President Donald Trump's campaign also has in its sights.
Philadelphia City Councilmember Maria Quiñones-Sánchez said mail-in ballot returns lag in Latino neighborhoods and traditional get-out-the-vote efforts are only now getting off the ground.
"The national campaigns have always been slow and never invested in the kind of community engagement we'd like to see," said Quiñones-Sánchez, a Democrat and member of the Biden campaign's Pennsylvania Latino Leadership Council.
Approximately 16,000 Democratic voters requested mail-in ballots in North Philadelphia wards where many Latino voters live. So far, only about a quarter have returned them, said Quiñones-Sánchez. That's significantly lower than the citywide rate of 52%.
For most of the campaign, Democrats have largely pursued a virtual canvassing strategy due to concerns over the coronavirus pandemic.
But, in the final days before Nov. 3, outreach efforts are increasing. This week, the 43rd Ward Democratic Committee Headquarters in North Philadelphia is slated to become the Latino staging area for the Biden campaign. Ward chair Emilio Vazquez said he was unsure of the date it would open.
Nationwide, Latino people are the fastest-growing part of the electorate, according to the Pew Research Center, and they are expected to be the largest racial or ethnic voting group this year after white people. In Pennsylvania, many counties in the densely populated eastern part of the state have more Latino residents now than they did in 2016, according to a WHYY analysis.
The Biden campaign points to virtual events and two visits from Vice Presidential candidate Kamala Harris as signs that outreach is strong. State Rep. Danilo Burgos, a Democrat advising the Biden campaign, praised efforts to reach Spanish-speaking voters through advertising.
Recent surveys show a majority of registered Latino voters prefer Biden, but the Trump campaign sees opportunity for gains. The president has compared Biden to Latin American socialist leaders in ads that have run in Florida, where many Cuban voters reliably vote Republican. Recent polls also show younger Black and Latino men view Trump more favorably than GOP predecessors.
In Philadelphia, the Trump campaign opened field offices in mid-September, reported Politico. Within the last week, it sent Vice President Mike Pence to majority-Latino Reading, Pa., and Eric Trump to host an event called "Latinos for Trump: Praise, Prayer, and Patriotism" in North Philadelphia, which drew both attendees and protesters.
Quiñones-Sánchez said her party was now trying to make the most out of a late start. "If I have to come sit at the voting access center for several days over the next few weeks I will do it, whatever it takes," she said.
'Y'all wanna vote?'
On Sunday, a phalanx of late-model SUVs with flashing LEDs and booming sound systems converged on Lehigh Avenue in Fairhill, part of the Democratic Party's last-ditch push to boost turnout. These caravans have recently cruised through cities including Reading, Allentown, Bethlehem and Hazelton as a part of events meant to mimic the election season in Puerto Rico and elsewhere in Latin America.
"We decided to come down and promote the cause, because this is really important," said Joaquin Colón, a former Philadelphia Fire Department battalion chief who lives in the Northeast. "This is one of the most important elections, period. The Latino vote is a big part."
"Somos boricuas y queremos apoyar," said a woman, who jumped into a beige Jeep with a 'Todos con Biden' poster on the side, before giving her name. "We're Puerto Ricans and we want to lend support."
Different voting procedures this year have increased the amount of messaging needed to make sure eligible Spanish-speaking residents know how to vote. Berks, Lehigh and Philadelphia counties all have enough Spanish-speaking voters to trigger a mandate for translated voting materials under the Voting Rights Act.
Initially, "the vote by mail application was not available to be filled out online" and in Spanish, said Will Gonzalez, executive director of Ceiba, a coalition of Latino community organizations based in Philadelphia.
It took until August for the Pennsylvania Department of State to launch a Spanish-language application. Gonzalez said that's "not quick enough," considering how much sooner English-language materials were available.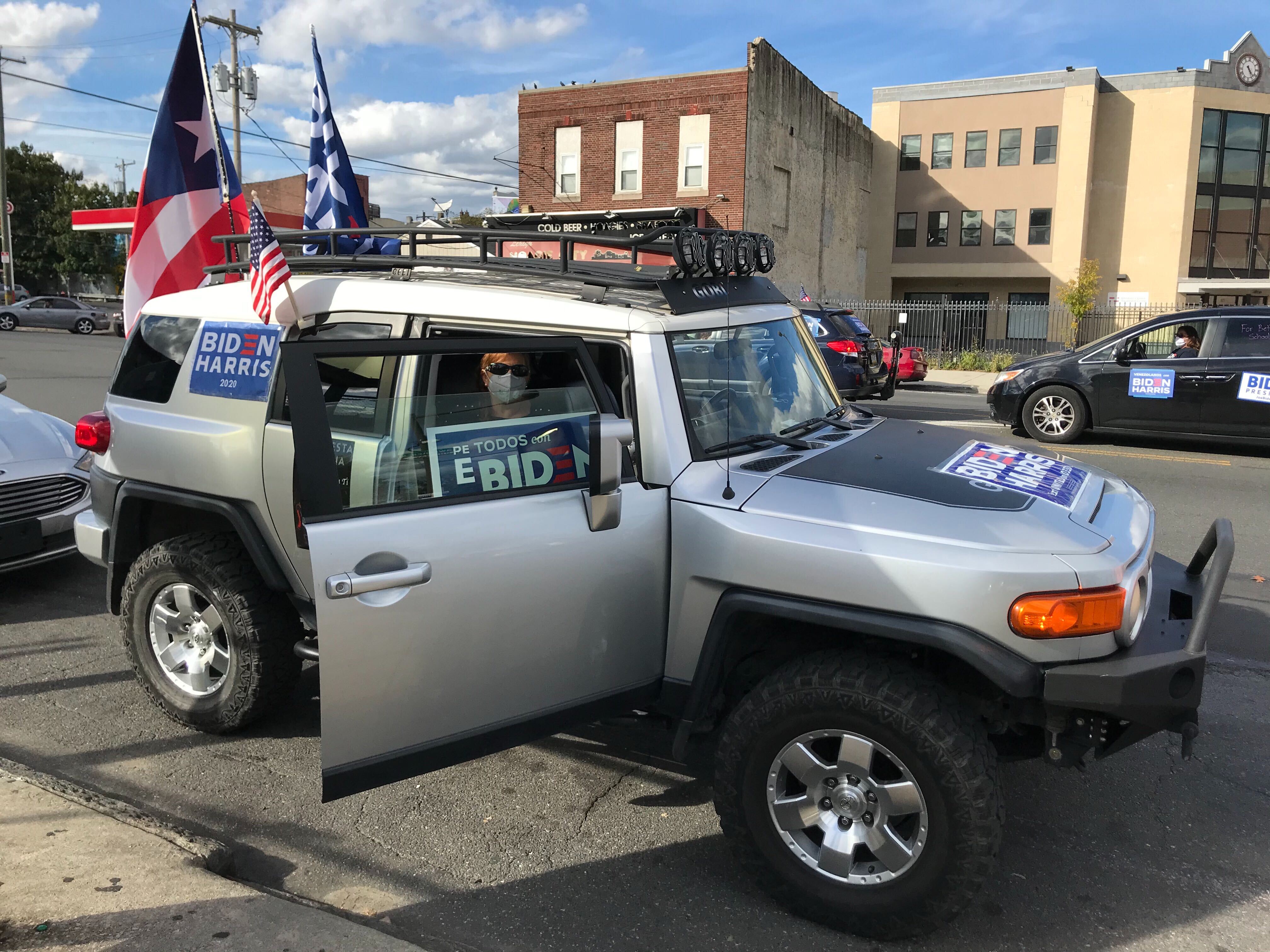 Ceiba also worked with the Philadelphia Office of Immigrant Affairs, the Committee of 70, and All Voting is Local to help produce translated election guides.
Independent political groups, such as the union Unite Here, have also stepped in to fill the gaps in canvassing in swing states such as Florida and Pennsylvania. The service workers' organization launched a campaign earlier this month to target 100,000 infrequent voters in Black and Latino neighborhoods of Philadelphia by Election Day.
Last week, canvassers knocked on doors in Kensington, targeting Latino Democratic households who don't usually turn out.
On Hope Street, Nemesie Quiros came to the door and said she planned to vote but hadn't yet registered.
"I just turned 18, you feel me?" she said by way of explanation. "I know I'm going to vote, my brother's gonna vote."
Quiros lives about a half mile from the satellite election office at Julia De Burgos Elementary, but said she was not aware that it offered both voter registration and opportunities to submit ballots early.
"If every Democrat would have voted in 2016, we wouldn't have to worry about this now," said Unite Here employee Briheem Douglas. "So you're going to vote early?"
"I definitely am," said Quiros. She turned inside to talk to a relative, "Y'all wanna vote?"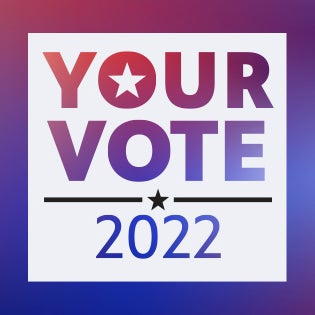 Your go-to election coverage
WHYY is your source for fact-based, in-depth journalism and information. As a nonprofit organization, we rely on financial support from readers like you. Please give today.