'It leaves you speechless': Incident at basketball court is Philly's 21st mass shooting in 2020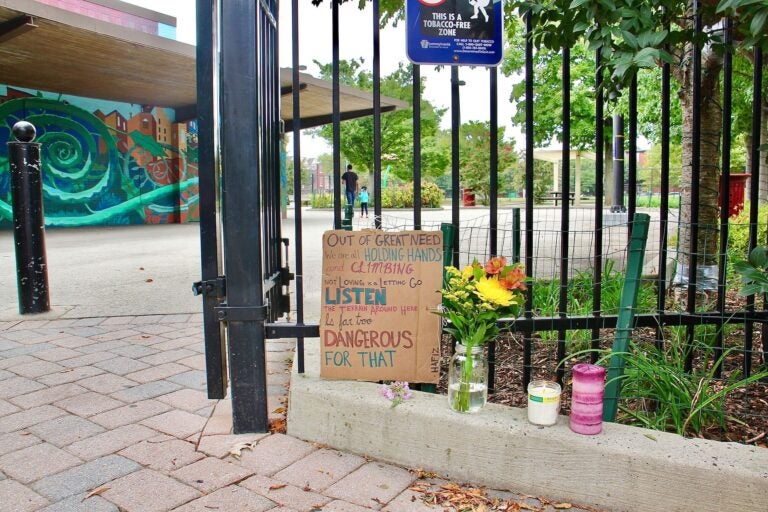 Updated: 4:20 p.m.
___
Police are searching for suspects in a shooting at a basketball court in Philadelphia's Spring Garden neighborhood that left at least two people dead and three others injured on Wednesday night.
The deadly incident marks the 21st mass shooting in Philadelphia since the start of the year, according to data crunched by the nonprofit Gun Violence Archive. There were 14 such incidents in Philadelphia in all of 2019.
There is no widely accepted definition of a mass shooting, but the Gun Violence Archive classifies them as incidents in which four or more people are shot or killed, not including the shooter.
"It leaves you speechless," said longtime Philadelphia anti-violence activist Anton Moore.
At least 55 shots were fired by an unknown number of suspects around 8:15 p.m. at Roberto Clemente Park, according to police.
Oxford Circle resident Jayden Lucas was shot once in the lower back. The 18-year-old was taken to Jefferson University Hospital where he was pronounced dead at 10:05 p.m.
Khalid Henderson, 21, was pronounced dead at the scene by medics at 8:25 p.m. after suffering multiple gunshot wounds to the torso. He lived just two blocks from the playground.
"He played up and down on that court since he was a baby," Khalilah Moore told 6ABC of her son, who was an aspiring photographer and set to begin classes at the Community College of Philadelphia. "He never had any trouble, he never had any problems."
Police drove a 19-year-old Black man to Jefferson University Hospital to be treated for a gunshot wound to the torso. He is currently listed in critical condition.
Another 19-year-old Black man is at Jefferson after being shot once in his left leg. He is currently listed in stable condition.
An 18-year-old Black man is in stable condition at Jefferson University Hospital after suffering gunshot wounds to both hips.
"What you're seeing is a direct reflection of people not caring," Anton Moore said. "Who goes out and does something like that?"
In a letter to neighbors issued by the Spring Garden Civic Association Thursday, the group appears to draw a connection between drug dealing in the area and Wednesday night's shooting.
"Drug crimes in our community have now escalated into what are apparently violent wars and/or violent paybacks over drug debt collections and other alleged matters," reads one section of the unsigned message.
The letter calls on the city — and the community — to take action.
"All of us can play a part. We do not have to be victims waiting for the authorities to act. We can work with them to provide detailed information to use in their investigations."
Wednesday night's shooting also brings the total number of people shot so far this year in Philadelphia past 1,472 — the total reported during all of 2019.
To date, police have recorded 323 homicides — a 32% increase over the same time last year and the highest total at this point in the year in more than a decade.
In response to this year's significant spike in gun violence, Philadelphia City Council on Thursday passed a resolution urging Mayor Jim Kenney to declare the gun violence crisis a citywide emergency.
The measure, introduced by Councilmember Jamie Gauthier, also calls on the Kenney administration to partner with City Council to "sustainably invest" in gun violence reduction efforts over the long-term; develop and implement a comprehensive strategy with residents that seeks to create "safe and healthy" communities; and continue to invest and implement evidence-based violence reduction efforts, among other recommendations.
"Just last night, there was a mass shooting on a basketball court in our city, where over 55 shots were fired and two young men lost their lives," said Gauthier in a statement. "This is just the latest indicator of what we already know: We need to do much more than we're currently doing to address this crisis."
Kenney said in a statement that his administration shares "Council's urgency" on the issue of gun violence.
"Tackling our original public health crisis of gun violence continues to be our top priority, therefore all options remain on the table," said Kenney. But he also notes that fighting the COVID-19 pandemic has strained city resources, contributing to a rise in violence in Philadelphia and across the country.
The resolution comes less than a month after Gauthier sent a letter to Kenney asking him to declare a gun violence emergency and to approach the public health crisis with similar urgency and resources as it has approached the COVID-19 pandemic.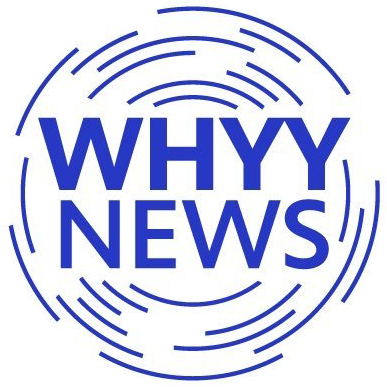 Get daily updates from WHYY News!