3 gunmen fire 55 shots, kill teen and man, injure 2 others at Philly playground
This article originally appeared on NBC10.
___
Three gunmen fired at least 55 shots, killing a teenager and a young man and injuring two others at a Philadelphia playground and basketball court Wednesday night.
The 18-year-old, two 19-year-olds and the 21-year-old were all at Roberto Clemente Park along 18th and Wallace streets around 8:10 p.m. when three gunmen chased after at least one man, trapped him in the playground area and opened fire, police said. They then opened fire on the other young men.
More than 30 people were in the area at the time.
One 19-year-old man was shot once in the torso, 21-year-old Khalid Henderson — who lived just blocks away — was shot once in the torso, the second 19-year-old man was shot in the left leg and 18-year-old Jayden Lucas — of the Rhawnhurst neighborhood — was shot in the back, Philadelphia police said.
Henderson died at the scene while Lucas died a couple hours later that hospital. The 19-year-old who was shot in the torso was listed in critical condition while the other 19-year-old was listed in stable condition.
Basketball court full of shell casings, after 3 gunmen chased their victims in Spring Garden at Roberto Clemente Park. Police say more than 30 people were out here and "amazed" only 4 were shot. 2 are dead, after the 50 plus shots were fired off. @NBCPhiladelphia at 11pm pic.twitter.com/Ed8lhpsJn1

— Aaron Baskerville (@ABaskerville10) September 17, 2020
A neighbor, who we are not identifying, told NBC10 he heard around 20 loud popping sounds in quick succession when the shooting took place.
Juana Robles, a live-in nurse who was caring for a patient, also told NBC10 she heard the shots.
"It was a lot of shots," she said. "They told me it was like fifty shots. Fifty shots! Why so many shots? That's horrible! You're not safe nowhere. See if you walk into the home in the middle of the situation. I'm ready to retire. I don't think I'm gonna wait four years more."
Police said they found 55 bullet casings in all at the scene.
One person who was found in a nearby car with a gun was taken into custody. Investigators are working to determine if that person was involved in the shooting and no charges were filed as of early Thursday.
There have 323 reported homicides in Philadelphia this year, up 32% from the same time last year and the highest total up to this point in more than 13 years.
There are additional resources for people or communities that have endured gun violence in Philadelphia. Further information can be found here.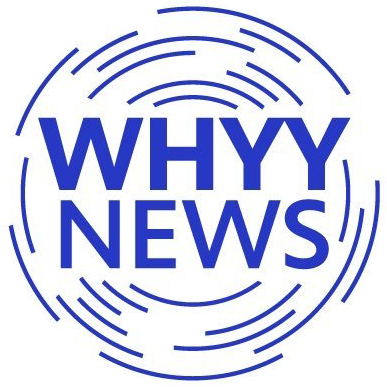 Get daily updates from WHYY News!