'If not for Donald Trump': Montco's Dean links riot to 'actions of a desperate president'
But the bulk of Dean's remarks had to do with the "pressure" she said Trump exerted over state and local election officials in Michigan, Georgia, and Pennsylvania.
House managers put swing states, including Pennsylvania, front and center in the second day of President Donald Trump's impeachment trial. They argued that Trump "clearly incited" the violent Jan. 6 insurrection and plainly sought to interrupt a peaceful transition of power.
Democrats began laying out their core case against the former president, releasing previously unseen security camera footage showing how close the violent mob came to elected officials, and making the case that it wouldn't have happened without Trump's prodding.
Impeachment manager Madeleine Dean (PA-04) presented for the first time Wednesday to present a laundry list of actions Trump took in the days leading up to and following the election, and ahead of the violence at the Capitol.
These, the Montgomery County Democrat said, were "the actions of a desperate president," that led his supporters to "believe the election was stolen, that they needed to 'fight like hell to stop the steal' on Jan. 6."
Dean began by noting the 62 separate lawsuits Trump filed around the country — including in Pennsylvania, which she said attempted to sow doubt in the legitimacy of the election. All but one of which failed in court and didn't affect the outcome of a state's election results.
She also noted the violence and threats of violence that many states saw around the time of the election — including two men arrested with illegal weapons who allegedly had plans to attack the Pennsylvania Convention Center where Philadelphia's votes were being counted.
But the bulk of Dean's remarks had to do with the "pressure" she said Trump exerted over state and local election officials in Michigan, Georgia, and Pennsylvania.
She offered a play-by-play of all the times Trump reached out to Republicans in her home state.
In early December, she recounted, he started calling officials in the state legislature.
She quoted Majority Leader Kim Ward, who after speaking to Trump said publicly that he had called her to ask that she "declare there was a fraud in the voting."
On Nov. 25, Dean said, Trump phoned into a Pennsylvania GOP Senate policy hearing in an attempt to convince members in both state legislative chambers that there had been voter fraud.
"I've attended many — I have to tell you as a former state legislator — a lot of policy hearings," she said. "I have to say with some confidence, that was likely the first time a president of the United States of America called into a state legislative policy hearing."
She played a recording of Trump's comments in that meeting: "We can't let that happen. We can't let it happen for our country. And this election has to be turned around, because we won Pennsylvania by a lot and we won all these swing states by a lot."
By the time Trump made those remarks, most counties had formally confirmed or were about to confirm results showing Biden had won Pennsylvania by more than 80,000 votes.
Then, Dean recounted that Trump had invited multiple Republican members of the legislature to the White House, as he had done with officials from other states.
In several cases, Trump's sustained efforts to convince state officials to overturn the election resulted in death threats against some who were seen as not doing enough to help the president.
Even months later, Trump's supporters were inundating lawmakers with calls to overturn the election, and threats that they'd be thrown out of office if they didn't.
Pennsylvania members described that pressure on the record. Even after the election results were confirmed and Biden took office, state-level GOP efforts to tighten election rules in response to those demands have continued to play out.
The House members' presentation Wednesday was wide-ranging. In addition to Dean's recounting of the sustained pressure Trump put on swing state Republicans to "find" votes to overturn the election, they showed previously unreleased footage of the mob breaching the Capitol on Jan. 6.
One video shows Vice President Mike Pence and his family being hastily evacuated as protesters — some of whom were chanting "hang Mike Pence" — approached.
In a newly released audio recording, Capitol Police make panicked-sounding calls for backup, saying rioters are throwing metal poles at them and officers are injured.
In another, an officer, Eugene Goodman, runs down a hallway and redirects Utah Sen. Mitt Romney, who had been heading toward the mob, away from it. Romney quickly runs in the opposite direction.
Dean herself recounted being in the House chamber and hearing "that terrifying banging" on the chamber doors as rioters tried to get inside.
Her voice breaking, she summed up her argument.
"This attack never would have happened if not for Donald Trump," she said.
One of Trump's attorneys, longtime Montgomery County prosecutor Bruce Castor, has said he thinks his strongest argument in the case is that Trump has already left office, and therefore shouldn't be impeached.
He said last week that "under the logic of the Democrats, they could impeach President Trump if he was dead."
Castor also said he plans to invoke the First Amendment in defending Trump's baseless remarks about election fraud and his speech directly ahead of the Capitol insurrection.
The Democratic-controlled Senate voted Tuesday that impeachment proceedings against a former president are constitutional and should continue. Six Republicans broke ranks to support the 50 Democrats.
In order for Trump to be convicted, Democrats need all their members and at least 17 Republicans to join them.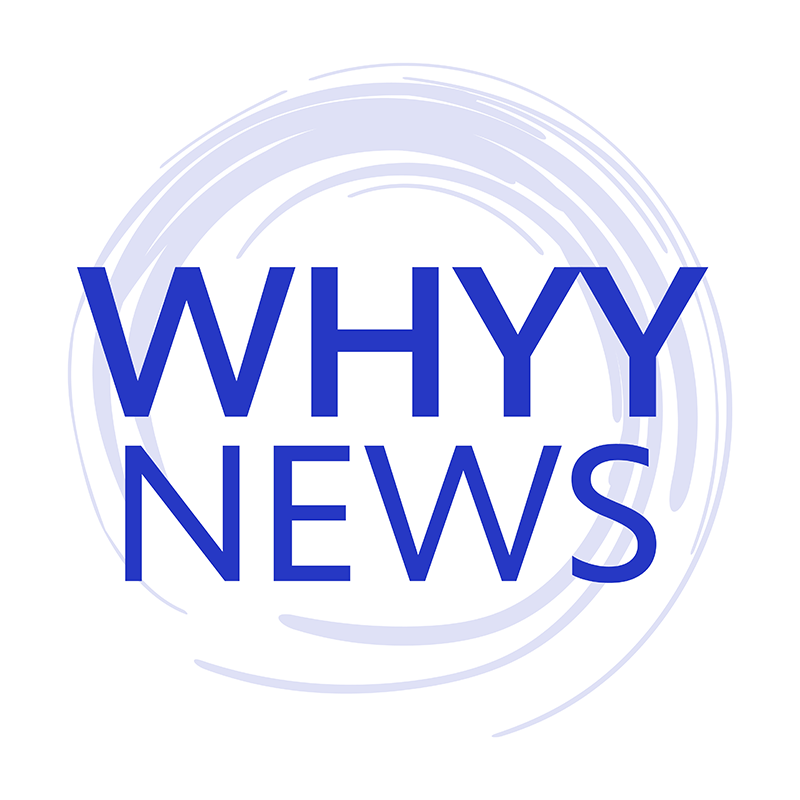 Get daily updates from WHYY News!
WHYY is your source for fact-based, in-depth journalism and information. As a nonprofit organization, we rely on financial support from readers like you. Please give today.