After difficult first year as Philly's top cop, Black women stand by Danielle Outlaw
Wednesday marks one year since Danielle Outlaw became the first Black woman to lead Philly's Police Department — a year that saw surging homicides and police brutality.
Wednesday marks one year since Police Commissioner Danielle Outlaw took the helm of the Philadelphia Police Department — the first woman of color to do so.
To mark Outlaw's first year, influential Black women — including members of Alpha Kappa Alpha Sorority, Inc. and Links. Inc. — gathered virtually Wednesday to show their support for Philly's top cop.
"I stand with her as a member of the Black clergy," said Rev. Lorina Marshall-Blake. "As a member of Alpha Kappa Alpha, I stand with her, and as a part of this sister circle I'm standing right here with her."
When Outlaw arrived in Philadelphia last winter, the department had spent 2019 embroiled in a series of scandals, including sexual harassment lawsuits and the firing of more than a dozen officers for racist and otherwise offensive Facebook posts. Outlaw walked into police headquarters less than one month before the first two positive cases of COVID-19 were announced in Pennsylvania.
A year into the job, the department's image has only taken a deeper plunge in public perception with Outlaw facing calls to resign.
The positive changes Outlaw was trying to bring to the department, the women argued, has been overshadowed by the events of 2020. They see Outlaw being unfairly held to a different standard than other city leaders.
"We would be blind to say that the fact that she is a Black woman doesn't play a part of it," said Imana Legette. "We've all been there, we've all made our mistakes, and we're usually held to a much higher and different standard. We always have and always will."
Outlaw has been the face of a department losing the public's confidence as homicides reached a 30-year high in 2020 with 499 lives lost; as police officers indiscriminately tear-gassing West Philadelphia residents and dozens of demonstrators protesting police brutality on I-676 made national headlines over the summer.
Then, last month, a report from Philadelphia Controller Rebecca Rhynhart found Outlaw was on an overpass when the I-676 tear-gassing took place — contrary to the police commissioner's original statement that she had learned of the gassing through police radio.
"Officers interviewed recalled that the Police Commissioner was not only familiar … but was also unopposed to the use of CS gas in response to civil unrest, noting that she had previously used it in Portland," read the report.
The report blamed Outlaw, Kenney, and others for failing to prepare and plan for the widespread unrest.
Outlaw defended her department's response.
"Am I enough? Absolutely and some," she told reporters the day after the report was released. "Do I deserve to be here? Absolutely and some. Did I lead this department in the last year? Absolutely and some. No police commissioner, chief, superintendent has ever had to deal with what we've dealt with in the past year."
When Outlaw made those comments, Kenney was not by her side — an absence one woman noted, saying she would have liked the mayor to have physically stood by the commissioner.
Andrea Custis, president and CEO of the Urban League of Philadelphia, explained Wednesday that her support of the commissioner was not a pass on her decision-making last summer.
"Do I support tear gas? The answer is absolutely not," Custis said. "Do I support rubber bullets? The answer is absolutely not … I think what we have here is that Commissioner Outlaw at that particular point made a decision. Do I agree with the decision? No."
For the women who took part in the virtual town hall, Outlaw's actions after the tear-gassing of civilians are reasons she continues to have their support.
Outlaw apologized for the incident and declared a moratorium on the use of tear gas and pepper spray, unless a civilian was deemed "armed and dangerous." The police commander who was in charge during the I-676 incident accepted a voluntary demotion.
So how should the city hold Outlaw accountable for what her officers did under her leadership?
For Natalie Valentine, it's by letting Outlaw correct her course of action.
"It comes with new policies, new procedures," Valentine said. "It doesn't come with just kind of canceling leadership."
The women praised Outlaw for the thousands of guns she removed from the streets of the city and her pillars of policing: organizational excellence, crime prevention and violence reduction, and community prevention and inclusion.
On the latter point, multiple women lauded Outlaw leading the way by addressing the public and being out in the community — one woman said she even saw her doing community service on Christmas.
The women said Outlaw's job performance couldn't be compared to that of other police commissioners because no one else has done the job under the circumstances she did, but they had high hopes for Outlaw's second year.
Still, the job isn't looking as though it will become any easier and Outlaw remains on the defensive.
One of Outlaw's top priorities when taking over was to address the city's surging gun violence, a crisis that continues unabated.
There have already been more than 60 people murdered in the city so far in 2021, a 55% increase from this time last year.
"We're asked, 'What are you doing, what are you doing, what are you doing?'" said Outlaw at a press conference Tuesday addressing seven homicides that took place in less than 24 hours. "Well, what is everybody else doing as well? We'll continue to do what we can. It's not a finger-pointing game."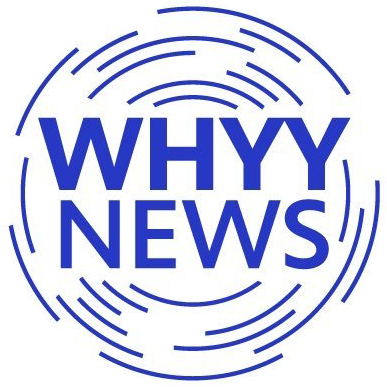 Get daily updates from WHYY News!
WHYY is your source for fact-based, in-depth journalism and information. As a nonprofit organization, we rely on financial support from readers like you. Please give today.