Philly police chief Outlaw will not resign after report critical of her handling of protests
Outlaw admitted that Philly police were "woefully understaffed" when protests broke out in late May, but defended her officers' overall response.
Updated: 5:30 p.m.
Philadelphia Police Commissioner Danielle Outlaw said Thursday she will not resign over her department's handling of the protests and civil unrest sparked by last year's police killing of George Floyd in Minneapolis.
During a news conference at police headquarters a day after the release of a critical independent report, Outlaw said she also has the support of Mayor Jim Kenney, city officials, and community leaders.
"Am I enough? Absolutely and some," she said. "Do I deserve to be here? Absolutely and some. Did I lead this department in the last year? Absolutely and some. No police commissioner, chief, superintendent has ever had to deal with what we've dealt with in the past year."
Wednesday's report from the City Controller's Office determined there was a "lack of leadership at the highest levels" during last summer's protests, resulting in mass unrest and the controversial use of tear gas on peaceful protesters who gathered on I-676 in Center City, as well as those who marched along the 52nd Street commercial corridor in West Philadelphia.
The investigation, which was the result of dozens of interviews and extensive document reviews, drew parallels between the police department's use of tear gas last year and the 1985 MOVE bombing, which killed 11 people and destroyed dozens of homes in the Cobbs Creek section of West Philadelphia.
Outlaw called connecting the two events "disingenuous" and "repugnant."
"To be clear, I am by no means, by no means, dismissing the physical and mental impacts felt by all involved. And we remain steadfast in our commitment to protecting the civil rights afforded to all Americans," said Outlaw.
Compiled by law firm Ballard Spahr and security AT-RISK International, the report also found that the Philadelphia Police Department lacked a clear protest response plan and there were not enough officers available.
Outlaw admitted her department was "woefully understaffed" on May 30, the first day of protests in the city, but defended the overall response throughout that first weekend, when police used tear gas and rubber bullets against protesters, catching many residents uninvolved in the demonstrations in the crossfire.
She told reporters she personally authorized the use of tear gas in West Philadelphia on May 31, but did not give the green light the following day as hundreds of peaceful protesters blocked traffic on the Vine Street Expressway during a daytime demonstration. The Controller's Office report said it was still unclear which agency — the city or state police — had given the order to use tear gas to clear the highway.
According to the report, Kenney was hesitant to allow the use of less-lethal munitions, but eventually acquiesced to Outlaw.
The commissioner insisted her department did not plan to use tear gas on either day.
"I did know that it hadn't been used in the past, but I also knew that we hadn't had to deal with that level of unrest in recent times," she said.
Ultimately, Deputy Police Commissioner Dennis Wilson, the incident commander during the chaos on I-676, took the blame. In an unusual move, he announced at a June news conference that he would be taking a voluntary demotion.
City Council later banned the use of less-lethal munitions on protesters, including tear gas, pepper spray, and rubber bullets.
A mayoral spokesman panned the report on Wednesday, saying the administration rejects its "unsubstantiated claims that the Mayor and members of this Administration did not exercise 'leadership.'"
Kenney was not interviewed for the report.
While Outlaw addressed reporters Thursday morning, Councilmember Cherelle Parker made a passionate speech about the city's shortcomings when it came to police brutality during the summer and the latest scandal with Philly Fighting COVID during their first meeting of 2021.
Parker said women's organizations have been calling her upset about an editorial in The Philadelphia Inquirer calling on Outlaw to resign. Parker admitted she hadn't read it yet.
"Folks raised hell in the midst of this global pandemic, the civil and social unrest, calling for an end to police brutality. What we witnessed — that was wrong on I-76 with the use of tear gas and rubber bullets," Parker said.
Kenney hired Outlaw after Police Commissioner Richard Ross abruptly resigned in August 2019 amid claims that he ignored allegations of sexual harassment.
In the aftermath of the scandal, the Rally for Justice Coalition discussed next steps for the department, including what type of person would be best to lead it going forward.
Given the nature of the allegations that led to Ross' departure, the group recommended Kenney appoint a Black woman.
Outlaw's first day on the job was Feb. 10, one month before Philadelphia reported its first positive case of COVID-19.
WHYY Columnist Solomon Jones, a member of the coalition, said Thursday that Outlaw and her department made mistakes last summer while policing the protests and civil unrest that unfolded in Center City and West Philadelphia. But he said there's no reason she should have to resign over those mistakes.
"The department deserves some criticism over the way they handled those protests, but I see the police department kill people and the police commissioner isn't called on to resign," said Jones.
"The scrutiny that she's facing is scrutiny that others that don't look like her, they don't face," he added.
Rev. Mark Tyler, co-director of POWER, agreed, saying if Outlaw is asked to resign, the same should be asked of Kenney, who was part of a group that authorized the use of tear gas during demonstrations that first weekend.
"If we think tear gassing is so wrong that she should lose her job, then so should the person who gave her permission to do it," said Tyler, who was tear-gassed in West Philadelphia on May 31.
The Philadelphia Police Department is still conducting dozens of use-of-force investigations over its response during the protests. Outlaw said Thursday she hopes to release those findings "sooner rather than later."
"There are still a lot of details that we're trying to hammer out — witnesses being identified, trying to figure out who was responsible for what, putting a timeline together to figure out exactly when these things occurred and by whom," she said.
In the meantime, the city continues to face a barrage of lawsuits over the police department's use of tear gas and other less-lethal weapons on I-676 and along 52nd Street.
Three separate civil rights lawsuits were filed in federal court on behalf of nearly 150 protesters and residents.
Hundreds of residents also have unresolved criminal cases tied to last summer's protests and civil unrest. The Defender Association of Philadelphia is representing many of them. More than 70% of the group's cases have Black defendants. Nearly half had never been arrested.
Chief Defender Keir Bradford-Grey said she hopes all of the investigations — independent and internal — into what unfolded in Center City and West Philadelphia leads to more than finger-pointing, officer training, and tactical adjustments.
"I am hoping that we have a more intentional understanding of who is in this police department and what they really think about the communities that they serve. If they always look at the communities they serve as the enemy, they're going to treat them that way," said Bradford-Grey.
WHYY's Taylor Allen contributed reporting.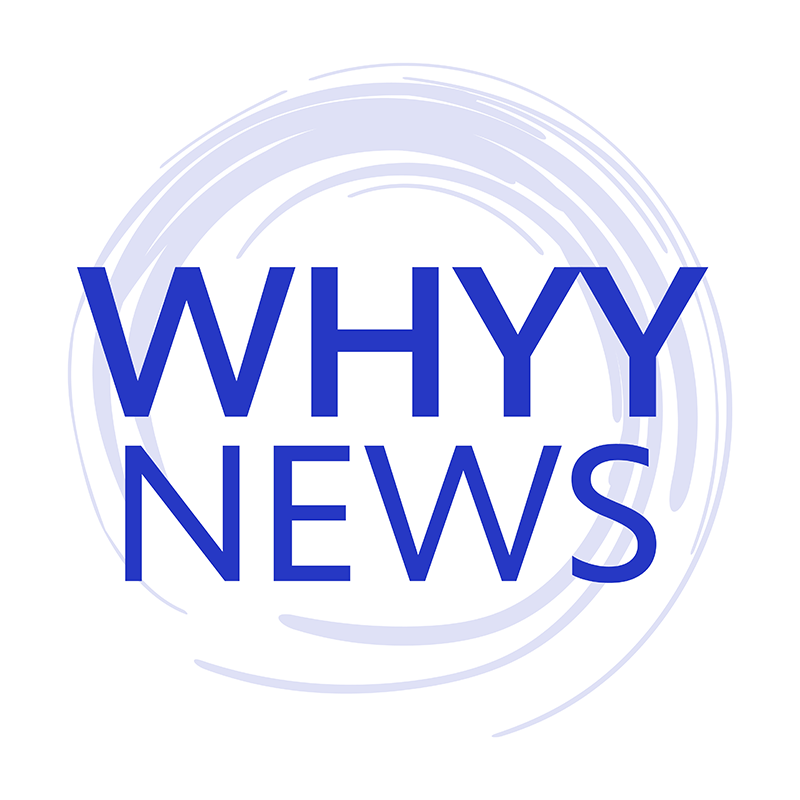 Get daily updates from WHYY News!
WHYY is your source for fact-based, in-depth journalism and information. As a nonprofit organization, we rely on financial support from readers like you. Please give today.