'Absolutely grueling': 7 people fatally shot in Philly in less than 24 hours
In response to a surge in gun violence, Philadelphia has added four homicide investigators and specially-trained detectives are monitoring social media.
Seven people, including a 15-year-old, were killed in five separate shootings in Philadelphia on Monday, adding to an annual murder tally that was already on pace to set a new single-year record.
At least 62 people have now been murdered so far this year, a 55% increase compared to the same time in 2020, which ended with 499 homicides. Since 1960, the city has never recorded more than 500 murders in one year.
"It's been absolutely grueling," said Police Commissioner Danielle Outlaw during a news conference on Tuesday.
Standing in the lobby of police headquarters, Outlaw said it's hard to say exactly what's driving the ongoing surge in violence, including the seven homicides recorded on Monday, the highest single-day total since Oct. 5, 2020, according to police.
"We think there's a lot of factors here," Outlaw said. "We know that there are more people at home. We know that there are more people inside. We've seen a lot of connectivity between people who know each other or they're domestic-related as well."
In response to the uptick in violence, the Philadelphia Police Department has added four homicide investigators since August. Outlaw said specially-trained detectives are also working with analysts to monitor social media, which police say can be the starting point for beefs that can quickly trigger a fatal shooting.
The department has also launched a domestic violence initiative to better connect victims to services that could help prevent a deadly dispute.
"We're asked, 'What are you doing, what are you doing, what are you doing?' Well, what is everybody else doing as well? We'll continue to do what we can. It's not a finger-pointing game," Outlaw said.
Monday's violence started with a double homicide less than an hour after midnight.
At approximately 12:51 a.m., 24-year-old Steven Williams was shot once in the head on the 500 block of West Hill Creek Drive in Northeast Philadelphia, according to police. Jehesel Garcia, 24, was shot in the right thigh. Willams, who is Black, and Garcia, who is Hispanic, were pronounced dead at the scene on the second floor of an apartment building.
Roughly eight hours later, at approximately 8:20 a.m., a co-worker found 54-year-old Christine Gibson in the rear office of United Peers — a recovery center for people with mental health disorders in East Falls — with a gunshot wound to the head. Gibson, who was Black, was pronounced dead at the scene. Police have a suspect in custody.
At approximately 2:16 p.m., a 25-year-old Black woman was shot twice in the head and once in the leg on the 200 block of Rubicam Street in Olney. She was pronounced dead at Einstein Medical Center less than an hour later.
A 29-year-old Black man was also shot once in the left shoulder during the incident. He is listed in stable condition, according to police.
Roughly an hour later, at 3:21 p.m. there was another double homicide. This one occurred on the 2900 block Rosehill Street in North Philadelphia. Thomas Burnett, a 61-year-old Black man, was shot in the chest and head. Maurice Harper, a 42-year-old Black man, was shot multiple times in the chest. Both were pronounced dead on the scene.
At 7:51 p.m. police found 15-year-old Darius Winters suffering from gunshots to the chest and left elbow inside a property on the 1700 block of South Hollywood Street in Grays Ferry. The incident occurred on nearby Morris Street. Winters, who was Black, was pronounced dead at Penn Presbyterian Medical Center roughly 30 minutes later.
During Tuesday's press conference, Homicide Capt. Jason Smith said Winters was standing with two other people at the time of the shooting.
"We believe this is a case of mistaken identity at this point in time," Smith said.
A total of three people are in custody in connection to the slayings, according to police. No charges have been filed in any of the cases.
The spate of murders comes as the Kenney administration is still a month away from releasing an updated version of its Philadelphia Roadmap to Safer Communities, a five-year strategic plan released in January 2019 to address the city's persistent gun violence problem.
Touted as a public health strategy, the plan is guided by an ambitious vision statement: that "every Philadelphian will be safe from gun violence in their communities, with full access to opportunities to create their path to a fulfilling life."
It calls for increasing graduation rates and reducing truancy; creating job opportunities for at-risk youth and young adults; having a public health infrastructure focused on violence prevention, and reducing structural violence in high-risk neighborhoods.
The strategy also seeks to improve "environmental factors" by doing things like greening more vacant lots and enforcing property violations in neighborhoods at high risk for violence, as well as rehabbing recreational facilities.
The new plan is still being finalized for a March announcement, but city officials say Roadmap 2.0 will include goals based on creating geographically-tailored plans for addressing gun violence, as well as a call to have conversations with area hospitals about what services and interventions may be useful for shooting victims upon their release, according to city officials.
"The first incarnation of the Roadmap was focused on getting our house in order among city departments. Now we are focused on strengthening and sustaining the work in neighborhoods in partnership with the community," said mayoral spokesperson Dave Kinchen.
Separately, Philadelphia is one of 21 cities comprising the newly-launched National Offices Violence Prevention Network, an initiative launched by the Center for American Progress and others in the name of reducing violence and improving lives, according to its website.
The hope is that local governments will use the network as a platform to learn from their peers, connect with national experts, and create "community-driven safety" solutions.
However, the effort does not come with any additional funding.
The Kenney administration is discussing the possibility of providing more regular public updates on the city's efforts to reduce gun violence, said Kinchen, but a decision has not yet been made.
In the meantime, it appears Kenney is not interested in declaring gun violence a citywide emergency. That request was made last year by City Councilmember Jaime Gauthier in a resolution passed by 14 of 17 councilmembers, and Kenney's lack of response to that resolution has spurred an ongoing one-man hunger strike outside City Hall.
"While we are steadfast in our efforts to reduce gun violence in our city, it is vital people understand what they are talking about when calling for a State of Emergency regarding our gun violence epidemic," Kinchen said.
"That can mean curfews, and might result in what many call 'over-policing' — something our Administration is firmly against given our reckoning with decades-old systemic racism."
For Tyrique Glasgow, action from the city can't come fast enough.
Glasgow has been on the bureaucratic side of gun violence prevention, sitting on the district attorney's gun violence task force for five years. He's currently on the Pennsylvania Commission on Crime and Delinquency.
Glasgow has also got a view from the ground as the founder of the Young Chances Foundation where he focuses on helping young people access basic necessities like food and diapers, and now in the middle of the pandemic, personal protective equipment, such as masks.
As young people get increasingly caught in the crossfire, Glasgow has grown accustomed to city officials' perennial call for help from the community, urging residents to come forward with information about shooters, after an uptick in violence.
"The community needs help from them," he said. "[Officials] knew this was going to happen last year, they knew this was going to happen two years ago."
Young people may be starting quarrels that escalate to deadly shootings on social media, said Glasgow, but they're struggling to meet basic needs, making them more vulnerable to get wrapped up in the wrong crowds.
The Young Chances Foundation has been feeding people every day at 27th and Tasker streets since the pandemic started. The city could do more to support these kinds of efforts across the city, said Glasgow.
"Imagine if there was one on 18th street, one on 24th street, one on Tasker, in Kensington," he said. "Help us build. Help us get back."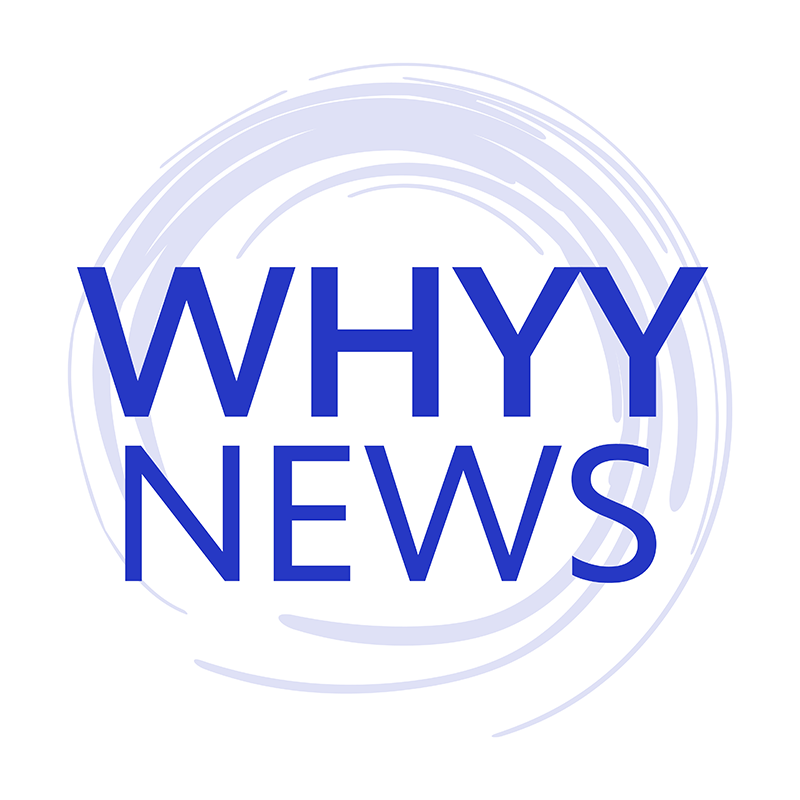 Get daily updates from WHYY News!
WHYY is your source for fact-based, in-depth journalism and information. As a nonprofit organization, we rely on financial support from readers like you. Please give today.