'I don't know where to move': Philly immigrants who've lived through coups warn of the rise of fringe groups
When Luis Manuel Colmenares saw far-right extremists storm the U.S. Capitol last week, he couldn't help but find similarities to the first attempted coup he lived through in his home country of Venezuela on Feb. 4, 1992.
That coup was led by the military – including Lt. Col. Hugo Chavez who years later became president of the country – in an attempt to overthrow the second oldest democracy in South America at the time. For Colmenares, the 1992 coup attempt and the mob of insurrectionists that marauded the halls of Congress serve as reminders of how fragile democracies can be and how these movements are years in the making, no matter the underlying reasons.
In Venezuela, the coup attempt was a response to years of economic inequality where the rich made financial gains and the poor continued seeing their wallets squeezed by rising inflation.
"It was something that didn't show up spontaneously," said Colmenares, who now lives in Chester County.
While the insurrection in Washington, D.C., wasn't as deadly as Venezuela's – more than 50 people, mainly civilians, were killed that day – there were still fatalities. Five people, including a Capitol Police officer who was struck in the head with a fire extinguisher, died in D.C.
But like Venezuela's coup attempt, President Donald Trump loyalists failed in their efforts. The Trump supporters couldn't overturn a fair election that Trump falsely claimed was rigged against him.
University of Illinois' Coup D'état Project has tracked 426 realized coups, 336 attempted coups, and 181 coup conspiracies dating from 1945 to 2019, spanning 165 countries.
Should the U.S. be added to the list? Experts who track these sorts of political disruptions are still hashing that out.
The Coup D'état Project said until some questions can be clarified, calling last week a "destabilizing event" is appropriate. Some experts have suggested calling it a self-coup because of the president's role in inspiring these events.
Whatever analysts choose to call last week's events, Marta doesn't want to see it happen again. She asked WHYY not to use her last name because of her immigration status in the U.S.
After watching hours of violence play out on her television screen in Philadelphia last Wednesday, Marta had seen enough and needed to tune out.
The events reminded her of the successful 2009 coup in her home country of Honduras. President Manuel Zelaya, whose politics were feared by the middle and upper classes, ultimately fled the capital of Tegucigalpa.
"When someone's already lived through a coup in one's country, you live with that fear," said Marta, who campaigned for Zelaya. "It really messes you up [to see that in the U.S.]"
The fear stems from the violence Marta witnessed beyond the walls of the presidential palace, she said. In her town outside the city, people set car tires ablaze. When violence and economic conditions took a turn for the worse, she fled.
Still, some see labeling the attack on the Capitol a "coup" as generous.
Bulent Gultekin, now a professor at the University of Pennsylvania's Wharton School of Business, thinks he was in middle school when he experienced the 1960 military coup in Turkey. The country's leader helped the working class but repressed civil liberties – he jailed journalists and fired critical cabinet members, as well as professors. After people staged protests against Premier Adnan Menderes, he suspended political activity for three months.
For Gultekin, a successful coup requires military participation and he likened what he saw last week to more of a "mob scene."
"It doesn't mean that things will be the same or we'll forget about this very quickly, it's a very important lesson," he said. "In a country where it's divided and so many are polarized, this is always a problem in the long run."
Trump loyalists say they plan to "protest" at the White House and at state capitals across the country Sunday at noon. Fliers circulating online say these will be "armed protests" prompting increased security in D.C. and beyond.
Reporting from national outlets like the New York Times have found it's hard to gauge just how successful these groups have been in recruiting new people to their cause of overturning an election they perceive to have been rigged.
Gultekin adds that for better or worse, the U.S. still has a global influence, and has long championed the merits of democracy. When an attempted coup takes place in another country it can be shrugged off as a "local phenomenon," but for such an event to take place in the U.S. carries weight.
"If we're going to have a position to tell the world the importance of democracy, human rights and all that, we have to be very vigilant about those things in the United States itself, so we have the legitimacy to lead the rest of the world," Gultekin said.
Colmenares hopes these fringe groups lose momentum for practical reasons. He jokes, "Otherwise, I don't know where to move, I don't want to move from here."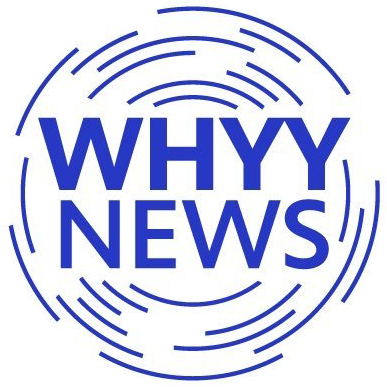 Get daily updates from WHYY News!
WHYY is your source for fact-based, in-depth journalism and information. As a nonprofit organization, we rely on financial support from readers like you. Please give today.