Delaware man who waved 'Confederate Battle flag' during Capitol riot charged
Kevin Seefried and his son Hunter face federal charges stemming from the storming of what President-elect Biden calls the "cradle of liberty."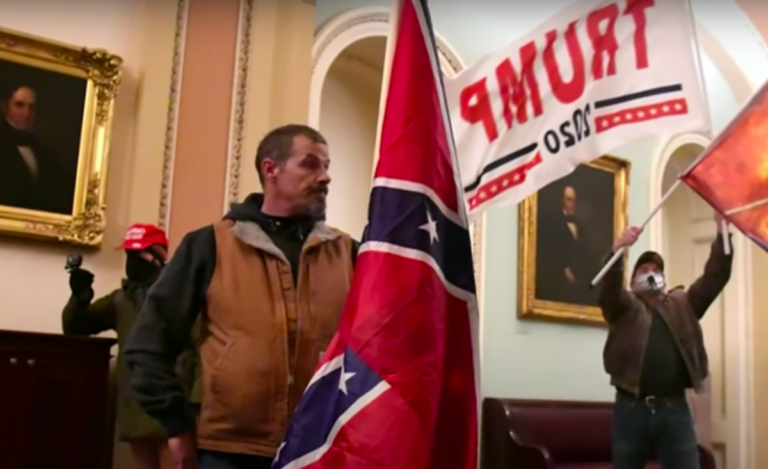 Updated 4:30 p.m.
A Delaware man pictured marching through the U.S. Capitol last week during a deadly insurrection by pro-Trump rioters has been arrested along with his son for their roles in the attack, authorities revealed Thursday.
Kevin Seefried, 51, and his son Hunter, who live in Laurel, a small town in southwest Sussex County, face charges of:
Knowingly entering or remaining in any restricted building or grounds without lawful authority.
Violent entry and disorderly conduct on Capitol grounds.
If convicted on those two counts, they face a maximum of 11 years in prison, prosecutors said.
Hunter Seefried, 23, is also charged with destroying property at the Capitol, which can bring another 10 years behind bars.
That additional charge stems from allegedly helping others in the mob break a window that he and his father climbed through to enter the Capitol, FBI Special Agent Katherine Pattillo wrote in an affidavit outlining the charges. Hunter complied with requests by other invaders to help clear glass from the window sill because he was wearing gloves, the agent wrote.
Once inside the halls of Congress, Kevin Seefried waved what Pattillo called a "Confederate Battle flag" and both Seefrieds were part of a large group that "verbally confronted" several U.S. Capitol Police officers for more than 15 minutes. Video footage also showed Hunter taking a "selfie photograph," the agent wrote.
The Seefrieds were inside the building for 23 minutes, the FBI said.
Since the Jan. 6 riot and destruction inside what President-elect Joe Biden later called "the cradle of liberty,'' the FBI has circulated bulletins seeking the identity of the man seen waving the Confederate flag. The riot interrupted the certification by members of Congress of the results of the 2020 presidential election that saw Biden defeat incumbent Donald Trump.
The FBI was tipped off to the Seefrieds from a co-worker of Hunter, who told authorities he had "bragged about being in the Capitol with his father."
Both men spoke "voluntarily" to the FBI on Tuesday. During that interview, Kevin Seefried told agents he brought the Confederate flag from his home, where it is usually flying outside, the affidavit said.
Kevin Seefried said during the interview that he traveled to Washington with his family to listen to Trump speak. Then he and his son marched more than a mile to the Capitol, "led by an individual with a bull horn," Pattillo wrote.
Kevin Seefried was convicted of misdemeanor terroristic threatening and offensive touching in the 1990s, according to Mat Marshal of the Delaware Attorney General's Office.
During Thursday's hearings, the two men who were so demonstrative at the Capitol said little, responding to Magistrate Judge Christopher Burke with yes or no answers when he asked questions about the proceedings and their rights and obligations.
Burke released the Seefrieds to home detention. They will be prosecuted by the U.S Attorney's Office for the District of Columbia and the Counterterrorism Section of the Department of Justice's National Security Division.
One condition of their release is that they cannot visit the nation's capital except for court-related matters. Burke also granted the two men the right to court-appointed legal counsel because they cannot afford an attorney.
Federal authorities are urging the public to report suspected use of explosive devices, or violent, destructive acts associated with the Capitol unrest. Anyone with information can call 1-888-ATF-TIPS (1-888-283-8477), email ATFTips@atf.gov or submit information anonymously via ReportIt.com.
The FBI is looking for individuals who may have incited or promoted violence of any kind on January 6. Anyone with digital material or tips can call 1-800-CALL-FBI (800-225-5324) or submit images or videos at fbi.gov/USCapitol.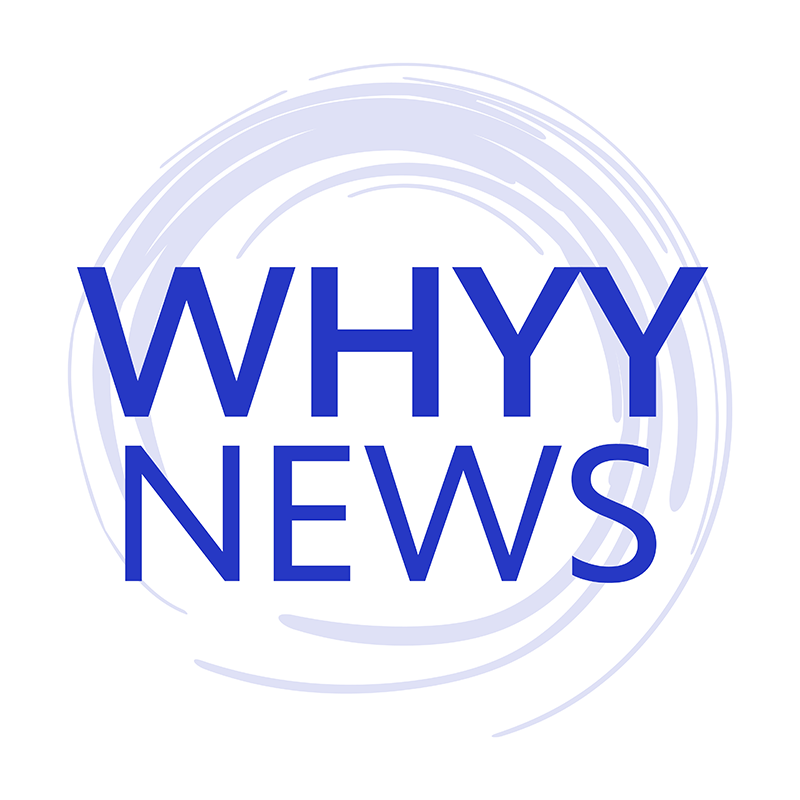 Get daily updates from WHYY News!
WHYY is your source for fact-based, in-depth journalism and information. As a nonprofit organization, we rely on financial support from readers like you. Please give today.