'I come from people who put up a fight': New construction fuels tensions on North 7th Street
A dispute about a damaged wall has stalled a contentious development project in a rapidly gentrifying North Philadelphia neighborhood.
Listen
4:17
Clarice Brooks, 55, a self-described "old lady," has lived on 7th Street in North Philadelphia her entire life.
Her family has owned the house for 66 years. Her father raised her there, she raised her sons, and now a grandson. The block is the only home she's ever known.
"I have love for this community," she said. "My father fought in the war to get this house on the G.I Bill. We were a people and they were protesters … my mother marched with Cecil B. Moore for Girard College. I come from people who put up a fight. That's my heritage."
Lately, she's been fighting against what she's come to see as a nuisance developer in her neighborhood.
Brooks said she isn't against new construction. She's seen a wave of new development in the past seven years and it didn't bother her much.
"Those developers were nice and they weren't any trouble," said Brooks, the block captain. "It wasn't that noisy. They were very nice."
Brooks started to have an issue around 2016, when Ofir Komerian, owner of Prestige Design and Construction, began projects on her block.
Initially, Brooks was fine with Komerian. She remembers him introducing himself and telling her that he wants to be a good neighbor. He owns 12 buildings and 48 units on the 1400 block of 7th street. At one point, Brooks reported to the police when there was an attempted break-in at one of his buildings.
But relations turned sour about a year later.
"That's when the disrespect and rudeness came about," Brooks said.
Now, a dispute about damage to one of her walls has stalled a contentious development project in her rapidly gentrifying neighborhood, leading Brooks to allege that Komerian doesn't respect long-time elderly Black and Latino neighbors. According to the 2020 Census, the North Philadelphia neighborhood is 67% Black, 28% Hispanic, and 2.5% non-Hispanic white.
"I don't like how a lot of Black and brown people are being treated … trampled over with no voice," Brooks said. "And if you don't know anybody, then nobody will be able to help you if you don't know the right people to call."
The developer disputes the characterization, pointing to the millions of dollars of upgrades he's made to the block, and dismissing Brooks as a "cranky neighbor."
A growing list of damages
Through the years, Brooks and some of her neighbors have generated a list of grievances against Komerian's company. 
In 2017, Brooks said construction from Komerian broke the sidewalk and her marble stoop. Komerian has since repaired the sidewalk but the stoop is still cracked and can't be replaced. 
In 2018, one of Komerian's properties fell onto a different neighbor's house and broke its foundation. It had to be demolished. There was a lawsuit that has since been settled. 
In March 2020, Komerian demolished a property that shared a wall with Brooks in order to erect a new apartment building. The tear-down damaged Brooks' wall and she's been trying to get Komerian to repair the wall for over a year.
On Oct. 10, 2020, Prestige presented the project to the local registered community organization, Asociación Puertorriqueños en Marcha (APM), in hopes of getting a variance to add an additional unit. The company has permission to build three apartments but wants four. At the meeting, Brooks mentioned that her wall was exposed and that she wanted it fixed before the winter. 
In response, Richard Demarco, Prestige's lawyer, apologized to Brooks and said he was not aware of her need. Demarco asked to postpone the proceeding until a later date so he could attempt to rectify the issue between his client and Brooks. 
"I will do what I can, I agree this needs to be taken care of," he said. "It's a shame that this has happened and it will certainly impact the case…If [this] doesn't resolve, we know it will be a problem for us [and] I'd like to take one shot at it."
But by January, when the next community meeting came, there was a completely different tone. 
As Prestige was making its presentation, newer neighbors and allies of Komerian flooded the Zoom call, referring to Brooks' concerns as ridiculous before she even voiced them. It quickly dissolved out of control with insults toward Brooks. At one point, Demarco called Brooks' attempts to get the wall fixed extortion. 
Now, seven months after first raising the complaint, Brooks' wall is still not fixed. Komerian put a blue tarp and a few slabs of wood over it in the interim. During the winter, rats came in, and the wood flaps against the house, scaring her autistic grandson. 
"It was making him jump out his bed scared and into my bed," she said. 
On April 28, the city department of Licenses and Inspections issued Komerian's company a violation, saying the wall is unsafe. Demarco has argued Brooks' complaints should be considered apart from zoning decisions.
"To make this meeting contingent on a private issue is completely outrageous and wrong," he said at the January community meeting. While Demarco spoke, the newer neighbors who support Komerian again filled the Zoom chat, insulting Brooks and offering support for his developments.
"She sounds like Hitler"
"She's a piece of crap"
"Hateful, stupid, and has no say" 
"it's losers trying to get free shit"
"go away"
"Shut up, Brooks" 
"VOTE YES" 
On April 21, at a zoning board of adjustment board meeting, City Council President Darrell Clarke's office opposed the variance because of Brooks' wall. The office said it "has been advocating strongly for Mrs. Brooks in her case with this developer."
Komerian sees himself as someone who is saving the neighborhood, citing that he has invested $30 million into the block.
"When I came to the block five years ago, it was very rough and bad," he said. "There were a lot of abandoned buildings, vacant land, drugs, etc. I bought a lot of properties…and changed it from being a very bad place to super nice and safe."
The case is still pending before the zoning board, but Komerian expects it to be rejected and he's ready to apply for an appeal.
"We lost it only because of her — not because of anything else — because they didn't want to deal with the cranky neighbor," he said. "Don't worry, I'm going to build four units."
Komerian said that if he doesn't get the variance to get that extra unit, he will lose roughly $350,000.
In Komerian's eyes, if Brooks would let him proceed, he can repair the wall during construction. City code says exposed walls need to be stuccoed within 90 days of demolition. Komerian argues that he shouldn't have to because when he eventually builds, the wall will be there anyway.
"But that didn't happen because she kept delaying us at every meeting and she kept fighting with us," he said. "So we can't even get a building permit because of her. So she screwed herself with that wall."
Komerian also doesn't consider portions of the wall she wants repaired to be his obligation because some of it falls in his lot line since the wall would connect both her property and the one he wants to build. He feels no obligation to fix the wall until he gets the building permit.
In response to Brooks' allegation that he is racist, Komerian, during an in-person interview with PlanPhilly this week, requested a Black employee of his company join to explain how they are "friends like family." He said he doesn't have issues with people that are "Black, white, purple, or whatever colors."
This isn't Komerian's first time dealing with racism allegations. In February of 2020, the entire staff at his Prestige Cafe and Lounge resigned citing a list of grievances, including transphobia, misogyny, and targeting and threatening to fire the only Black barista.
"When confronted about these issues the owner responded aggressively, threatening to illegally withhold wages and threatening the safety of current and former workers," the baristas wrote in a social media post.
Asked about those allegations this week, Komerian said the former employees "suck." He said the Black employee in question wasn't good at their job regardless of race.
'Balancing the system'
Tensions between developers and long-time residents have increased during Philadelphia's construction boom.
Drew Miller, the outreach coordinator for Riverward L&I Coalition, said disputes that stem from demolition aren't new. He says more protocols should be in place before a demolition occurs that involves neighbors.
"If the adjacent neighbor is not included in the preparation to tear down the home, a lot of things are more likely to happen such as damage to the neighbor's property where the developer has no legal construct with that neighbor or the neighbor isn't on their insurance," said Miller, who helped Brooks with her case.
Miller acknowledges that there are ways to handle these situations after the fact, like calling L&I, but there's not much on the front end.
"Neighbors are essentially tasked with balancing the system with whatever power they have," Miller said. "So the more affluent and more connected you are, the more likely you're going to be able to stand up to the situation."
Miller doesn't think any of this is intentional but stems from a lack of communication ahead of demolitions.
"It creates a lot of conflict and it's completely unnecessary," Miller said. "A lot of neighbors basically say every developer is a bad person, which isn't true. And many developers think every neighbor doesn't want new development in their neighborhood — and that also isn't accurate."
Komerian's case is still pending, so everyone has to wait. In the meantime, Brooks intends to continue to fight against the proposal until her wall is fixed.
"I [will] stand up and fight," she said. "My dad fought in a war to get his house. I'm entitled to this. This is what I'm supposed to have."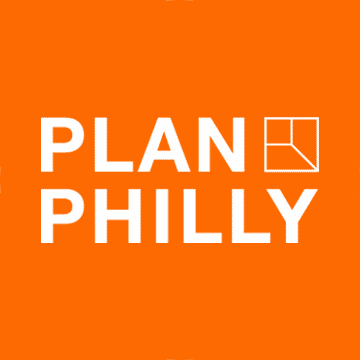 WHYY is your source for fact-based, in-depth journalism and information. As a nonprofit organization, we rely on financial support from readers like you. Please give today.