How Southeast Asian entrepreneurs create home on 7th Street
From secret food stalls to busy markets, South 7th Street is the place to find Southeast Asian delicacies and ingredients for cooking.
Listen
5:04
Sarun Chan began shopping on South 7th Street in South Philadelphia at the tender age of three years old.
His family had just emigrated from Cambodia and the pocket of shops between Snyder Avenue and Oregon Avenue offered them the flavors and ingredients they missed. In the small shops, he and his mother would search out ingredients they couldn't find at traditional American-style grocers. Eventually, she trusted him to go to the street on his own to hunt down the fragrant reminders of home.
"As a small child, being able to hunt down spices and greens and learning them — it was a process," Chan, now the executive director of the Cambodian Association of Greater Philadelphia, said. "Being able to navigate and learn our own traditional spices and recipes."
Chan still lives blocks away from the bustling, multilingual corridor popular among the estimated 20,000 Cambodian people who live in Philadelphia. Philadelphia has the fourth-largest Cambodian population among U.S. cities, and in the years since Chan first began shopping on S. 7th Street, new restaurants and businesses have replaced some of the older ones. One of those is I Heart Cambodia, a restaurant owned by Alice Tang.
When Tang was eight years old in Phnom Phen, she began working — waving customers into her parent's car wash. Her first home in the U.S was in Texas. Five years ago she moved to Philadelphia to open the eatery with her aunt and uncle.
Her mornings start at 6 a.m.
"You have to come a little bit early, like three hours ahead to make the broth," Tang said. "Everything we make is fresh — nothing pre-made or frozen."
Tang learned to cook from her grandmother. She remembers always being home for lunch and dinner. "So, when you get out of work you come home and feel really warm, no matter how busy you are. You have to come home, eat, before you leave again."
Tang now provides that sense of home for her customers.
I Heart Cambodia is one of more than 62 immigrant- and refugee-owned businesses south of Snyder Avenue.
Along the street there are faded signs of Shapiro's Lapidary alongside Mekong Video, El Sabor Catracho, Cafe Vinh Long, and the newest business, Tasty Tea. There are very few historical markers or monuments to the waves of immigrant and refugee communities here, but the scripts on awnings show the history. Shoppers and storekeepers speak Khmer and Lao as well as Indonsian and Spanish, and, more recently, the Karen language spoken in Burma.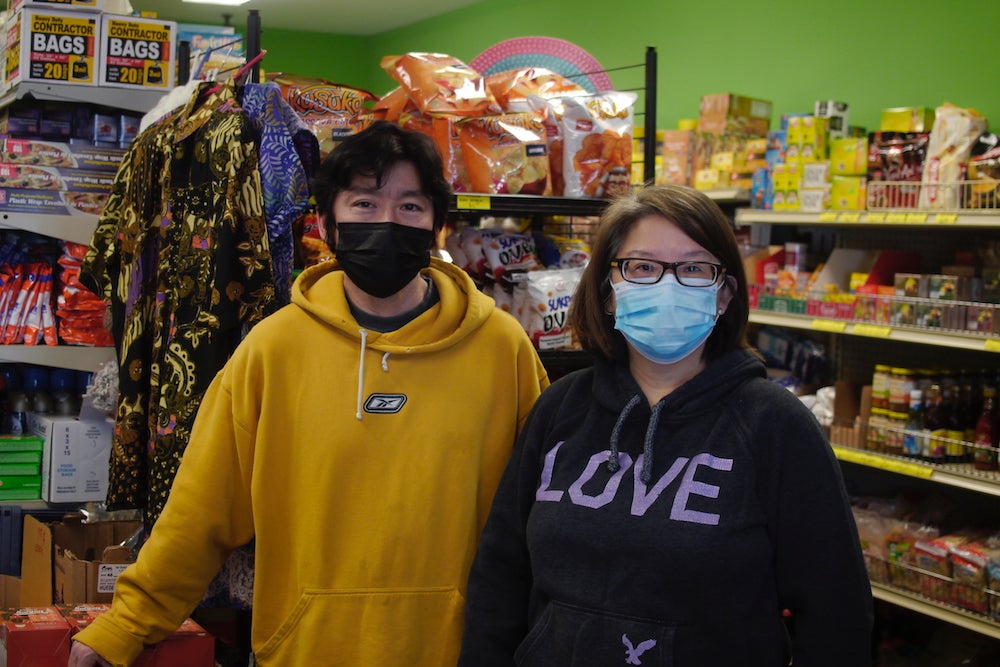 Brian Wang immigrated from Indonesia 26 years ago and five years ago, opened Nusantara. Entering the small shop, bright green walls, rows of masks, neatly packed shelves of instant Nasi Goreng, batik, and spices greet you. Wang lives above the store with his family. During the pandemic, the store became an information hub — providing information about resources for business owners and helping with remedies.
But even as the shop took on a different role during the pandemic, instant noodles remained the most popular item — along with ingredients to turn them into a meal. For many customers, Nusantara is a stop on the way home, where the ingredients will become comfort food.
"We got the spices," Wang said. "It just makes it easy for them to cook."
'It can't be that secret'
From spices to vegetables and the shiny dark leaves of the Makrut lime trees — treasures abound on South 7th Street,
At night, the overhead streetlights organized by SEAMAAC, a nonprofit, and business owners brighten the way. As the weather has gotten warmer, independent food vendors have started popping up in unexpected places.
Chan has one spot that he always looks forward to.
"My go-to spot is the auntie who secretly sells in one of the small streets along 7th Street," Chan said.
The undercover chef isn't alone. Nearby, a Laotian grandma sells homemade papaya salad.
"It can't be that secret. You can smell [the food] around the block," Chan said.
In addition to the Cambodian, Lao, and Vietnamese communities that have grown deep roots over 40 years, newer communities from Burma, Nepal, the Congo, and Central America are now calling South Philadelphia home.
"We understand that Congress, people and elected officials are key players in moving our community to the next level. We are here, we are not going anywhere and we want to make sure that they see our needs and support us," said Chan.
One exciting piece of support came through in 2020 when the Philadelphia Department of Parks and Rec worked with the community to help a Southeast Asian Market thrive at FDR Park. The market will continue to operate through the fall, with dozens of vendors gathering to sell plants, delicious BBQ, papaya salads, and more.
"I think if we stick together, we're gonna do fine," said Wang.
The Southeast Asian Market at FDR Park is open Saturday and Sunday from 11 a.m. to 5 p.m., April through October.
Laura Deutch and Shira Walinsky are the creators of 47 Stories, a multimedia project from 2016 which celebrated the diversity along SEPTA's 47 bus route.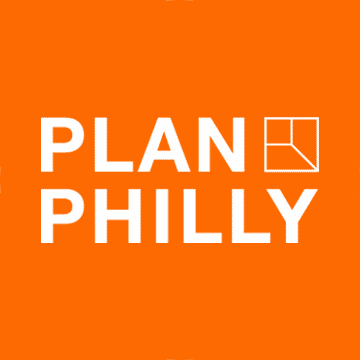 WHYY is your source for fact-based, in-depth journalism and information. As a nonprofit organization, we rely on financial support from readers like you. Please give today.