South Philly Chiefs bar opts out of Super Bowl Sunday
Since the 1980s, Big Charlie's Saloon in South Philadelphia has been hallowed ground for Kansas City Chiefs fans.
Listen
3:53
Patrons of Big Charlie's Saloon in South Philadelphia were gearing up to witness their beloved Kansas City Chiefs face the Eagles in Super Bowl LVII this Sunday. Instead, the establishment, lovingly dubbed "Arrowhead East" will sit empty.
In a sea of Kelly Green, Big Charlie's is a splash of red and gold located at the corner of 11th and McKean. Inside, generations of Chiefs fans can be found in the City of Brotherly Love — including owner, Paul Staico.
He's been a Chiefs fan since he was a kid, ever since his father placed a bet.
"My father put a bet in 1970, Super Bowl IV, that he won," Staico said. "And the next day, I got a bike and I had loyalty to the team after that."
Staico inherited the establishment from his dad, Charlie, after he passed away in 1983. That's around the time Staico said he began using the back of the bar to watch Chiefs games with his friends.
"It was never supposed to be this way," he said. "There's supposed to be five, six, eight of us back here on Sundays doing our thing, watching a game, you know? And it turned out, this blew up."
At the entrance of Big Charlie's, you'll find a replica Lombardi Trophy from the Chiefs' Super Bowl LIV win, and an Emmy award for a documentary shot at the bar in the 2000s.
Many South Philly natives eventually cross into enemy territory and into the hallowed Chiefs grounds. Dennis Schuler, a lifelong Eagles fan, said he passed by the bar every day growing up while riding the bus with his mother. Until one day, he decided to check it out.
"I walked in and everybody was just great, you know, so welcoming," he said. "After just a couple of times coming here, they were like family, and that's basically the story of everybody that comes in here.
Fans haven't always packed the place though, especially during long stretches of losing seasons for the Chiefs in the 2000's and early 2010's. But a few loyal customers, like Michael Puggi could still be found at Big Charlie's during those tough times.
"They were even blacked out in Kansas City, but we use to have a satellite dish and we used to watch the games," Puggi said. "But we used to still root, you know, for a victory, and it was a good time."
The Chiefs found their footing overtime. Largely due to former Eagles coach Andy Reid and Pro Bowl quarterback Patrick Mahomes.
Manager Laura Sessa said the team's success was reflected at the bar as new fans started rolling in.
"There was a handful of them watching the Chiefs every single week, and then it just grew each year a little more, a little more got recruited, more people heard about it who moved here, they started coming," Sessa said. "It was like becoming a home for people."
Big Charlie's originally planned for a more intimate Super Bowl gathering, out of respect for the Eagles fans in the neighborhood. However, an overwhelming demand for tickets exceeded Staico's expectations and forced him to make a tough decision.
"We decided that basically we're going to be closed that night," he said.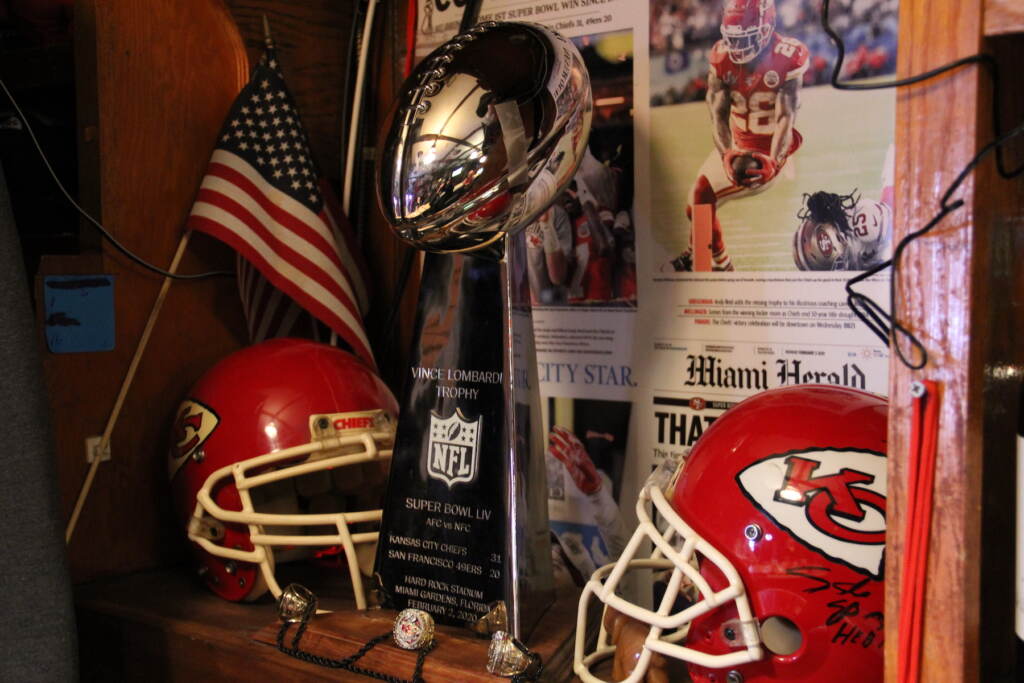 Big Charlie's was initially expecting around 100 people Sunday, but ended up selling more than triple the tickets — with days left before the big game. Staico said he was concerned the hype and crowds would force him to have to turn some regulars away.
"It's a situation where I'm not cutting nobody off," Staico said. "People that had our back when things were, you know, when things wasn't so good, they had our back. I'm not cutting them down."
Because to Staico, the people that come through Big Charlie's doors, Chiefs fans or not, are like family to him.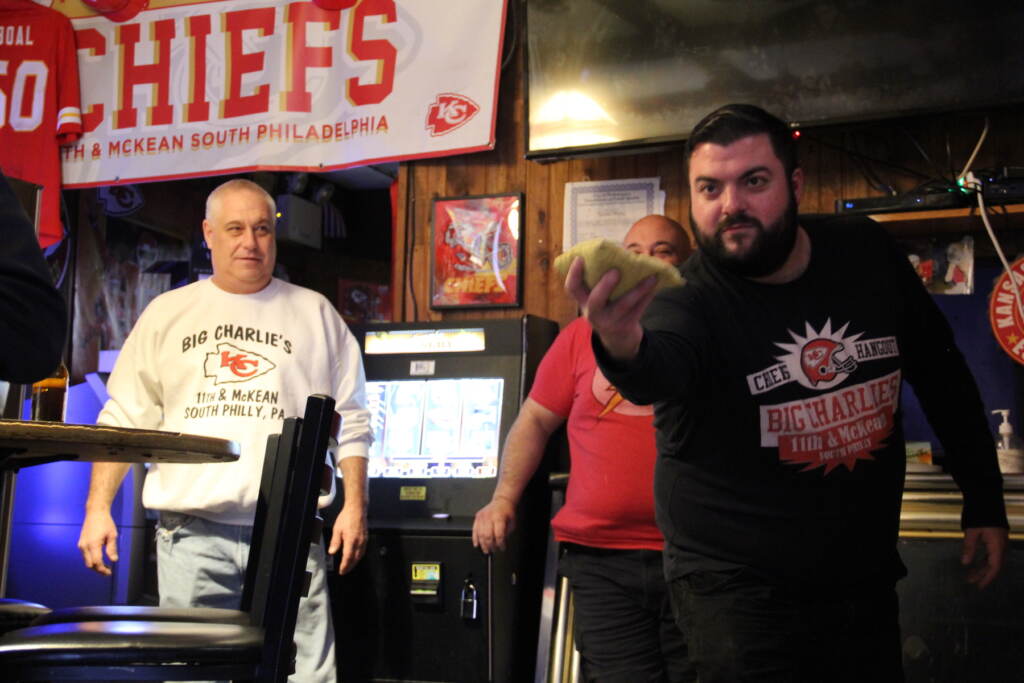 "Family's everything to me," Staico said. "I just want my father to be proud of me. Even at this age today, I always think of … if he's looking down on me, which I think he is, you know, if he's proud. I really feel that way because I, you know, his values are instilled in me for sure."
Super Bowl LVII kicks off at 6:30 p.m. Sunday, and while the red and gold corner will lie dormant, Big Charlie's will be open Monday for everyone, whatever the outcome.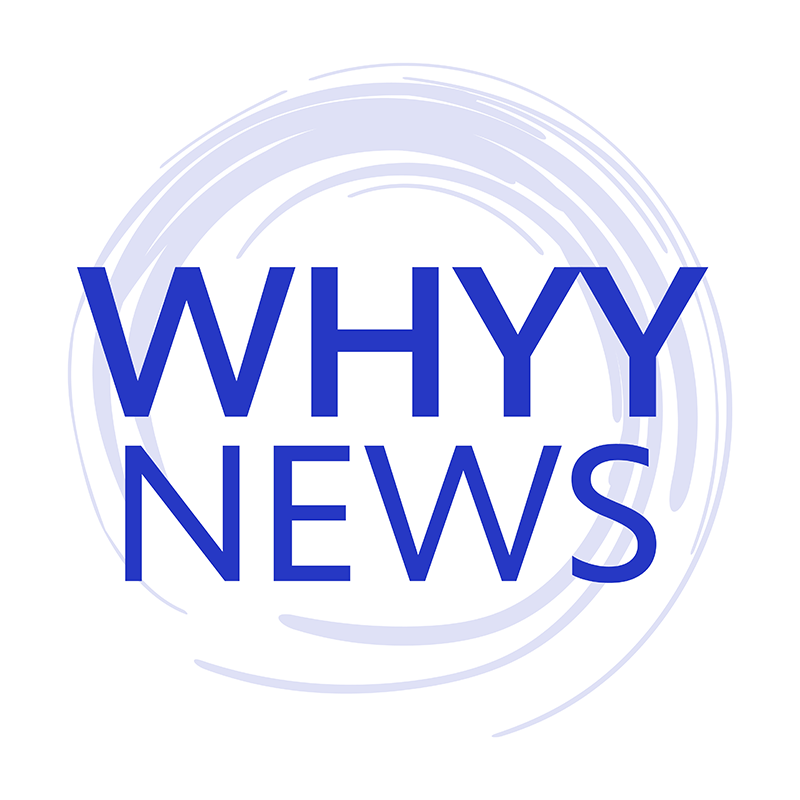 Get daily updates from WHYY News!
WHYY is your source for fact-based, in-depth journalism and information. As a nonprofit organization, we rely on financial support from readers like you. Please give today.