How COVID-19 made stressing over starting college even more intense
For the Classes of 2020 and 2021, anxiety can be high if you took a gap year, or didn't. If you applied away from home, or didn't.
Listen
1:08
Ask us about COVID-19: What questions do you have about the coronavirus and vaccines?
Last year, an unprecedented number of high school graduates opted to delay starting college because of concerns over COVID-19. The University of Pennsylvania alone saw a 300% increase in students who took a gap year during the 2020-2021 academic year.
That came as no surprise to Dave Bergman, co-founder of College Transitions, an educational consulting firm that works virtually with students to achieve their higher education goals. When a large percentage of college-bound high schoolers approached his counselors looking for guidance on how the pandemic would affect the college experience, their response was one of caution.
"We were very honest that, you know, we would be safe and err on the side of pessimism," Bergman said. Many students thought similarly, and opted to take a gap year.
Now, a year later, as college admission season coincides with an accelerated vaccine rollout, Bergman and other education professionals said this year's class of graduating high school seniors are experiencing a strange mix of anxiety and jubilance, as so much still stands between them and brighter days this fall.
"I've read so many essays in the past that are just full of emotion. Some very personal where tragic things have happened to the student or their family," Bergman said. "And others, it's just the depression, anxiety, uncertainty, really eating them up."
Some of that anxiety continues due to the admissions process itself. With many universities relaxing admission standards because of the pandemic, the reduced barriers have led to overcrowded application pools and delayed admission processes. Add to that the uptick in students who deferred enrollment last year, which may diminish the number of open spots in the incoming freshman class, and the fact that, thanks to COVID travel restrictions, many applicants have never set foot on the college campuses to which they are applying, and it's easy to understand why so many are stressed.
Kaeden Thompson, associate director of college admissions for Philadelphia Futures, a local education nonprofit, has seen this stress firsthand. He had spent only about a week on the job before the pandemic forced the organization to go completely virtual, still Thompson knew the rapid spread of COVID-19 during the height of college admission season had the potential to undermine years of hard work.
"We all, as staff, were experiencing some concern and anxiety about what types of choices the students may be pivoting to towards the end of the year or over the summer," Thompson said.
Philadelphia Futures has been helping local low-income and first-generation high school students matriculate to college and beyond through scholarships and services since 1989. But last year, the organization's students faced unprecedented pressure.
"Students really didn't enjoy virtual learning, they were not enjoying being at home all the time being on top of their brothers and sisters and other family members," Thompson said. "And envisioning doing college in that same type of work setting definitely was overwhelming for some of our students."
The organization advised against taking a gap year. To Thompson's relief, none of them did.
"We know that from a first-generation student perspective, if students are considering not matriculating directly into college, if there are other barriers that are preventing them from going to college straight from high school, then there is a concern that they may never enroll if students choose to begin working or go down other paths to support their family and to relieve some of the barriers that their parents or siblings may be experiencing," Thompson said. "It is our strong philosophy to encourage students to matriculate straight into college from high school."
Janaya Boston-McCray, a senior at Bodine High School in Northern Liberties, connected with Philadelphia Futures during her sophomore year.
"Since I am a first-generation student, I knew I would need help in my senior year to not only navigate the college process but also to gain knowledge and experience with applying to FAFSA and scholarships," Boston-McCray said. "Without Philadelphia Futures, the college process would have been very challenging."
Even with the organization's support, a year of virtual schooling left Boston-McCray and her classmates burnt out and forced to think differently about college plans.
"I noticed many college students having to hurry and move off campus because everything was going virtual within a week, and I knew I did not want the same fate as them if the same thing was to happen," Boston-McCray said, "I have always wanted to get away for college because it would offer new scenery, new people, and a way of creating new memories in a new place, however, that has all changed."
Boston-McCray now plans on attending college closer to home.
"Staying local would also allow me to have security, knowing that if I am allowed back on campus but had to evacuate for a number of reasons, I would not have to panic of having to come up with funds to come back home," she said. "I knew myself as a student and knew that taking a gap year would not be the best solution. I have always overcome any obstacle put in my path, and I was determined to not let this pandemic get in the way of my education and experiencing college for the first time."
Boston-McCray is one of 115 graduating seniors Philadelphia Futures supports. That's 20 more seniors than last year.
"At this point in time, all 115 are on pace to graduate from high school and are still committed and interested in enrolling in college." Thompson said. "As of today, 86% of our students have already been admitted into a great-fit college. So we are confident that by the end of April, we will see that all of our students have been accepted into a college they're interested in attending this fall."
Kristen Tarantola, a college adviser with the New Jersey-based education consulting firm College Mind Counseling, said it's easy for students to get overwhelmed with managing the transition from high school to college, especially right now.
"I just think there's so much hype around things. COVID is hard, and life is hard. And kids don't need things to get harder," Tarantola said.
She advises students to take a deep breath and center their priorities.
"The message should be that it's more important than ever to make sure that you're realistic in developing your college list," Tarantola said. "With kids, I focus on fit. Which is, what are they looking for in a match? Where does the school align with their needs? And then at the end, you have to overlay financials."
Matt Moskovitz of Haddonfield did all that a year ago as part of the Class of 2020. He was set to row crew at Drexel University and study environmental engineering to help solve the climate crisis. Then a new crisis hit a week before his senior class trip to Florida.
"I almost didn't graduate. One class you have to pass in Haddonfield is English. And I almost failed English because of the switch to online and the lack of structure," Moskovitz said. "I needed kind of the rigid structure of school. And without it, I was just completely lost."
His experience during the last few months of high school, and his fear of contracting and spreading COVID-19, ultimately made him decide to take the year off. He spent the summer of 2020 riding his bike around his hometown in search of help-wanted signs hoping to save up cash for his first college semester in the fall of 2021.
"At the beginning, there was the weirdest sense and fear of missing out. Yeah, you can't socialize, but it's like you're not really missing out on something," Moskovitz said. "It's miserable because it's that time in your life where you're supposed to be like, moving out on your own, kind of defining who you are. But I'm stuck at home with my mom."
Moskovitz worries that it might take him a while to get back into the swing of things academically, socially, and athletically.
"I probably haven't been on a boat in a year. It's really hard to motivate yourself to practice alone because crew is one of those sports where, at least for me personally, the team aspect of it is a really good motivator," he said. "Because you always have that one kid who's trying to catch up to you on the rowing machines."
With the expectation of herd immunity on the horizon, Bergman of College Transitions said he's noticed a renewed feeling of hope among current high school seniors, and little interest in taking a year off to let the dust settle.
"We see a stark change in a positive direction in terms of optimism and mental health. I think everybody feels like they've endured something." Bergman said. "Certainly, we've worked with students who've lost family members to COVID. We've worked with students who have just been affected from a mental health standpoint, by way of isolation and an abrupt shift in their long-held plans. But I think that the overall takeaway is just that optimism is high, rightly or wrongly. We hope rightly."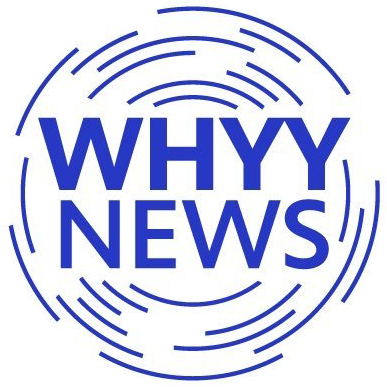 Get daily updates from WHYY News!
WHYY is your source for fact-based, in-depth journalism and information. As a nonprofit organization, we rely on financial support from readers like you. Please give today.