Has Philly hit peak supermarket?
There was a "boom of store openings" across the U.S. between 2009 and 2017.
Listen
4:41
As the sun peaked over the High School for Creative and Performing Arts across South Broad Street, a crowd of more 200 people stood on line in front of a new Sprouts Farmer Market. Sipping on free coffee and eating pastries as they studied coupon circulars, they waited for 7 a.m. when store greeters would welcome them inside the 7th new supermarket to open this year in Philadelphia.
A few minutes later, the store made its first sale: a small box of organic blueberries, $3.98. Cashier Carla Marshall called out "First customer y'all!" and her colleagues gave a rousing cheer. The purchaser, a stone-faced middle-aged man, seem less than bemused by all the fuss and grunted his rebuff of an interview request.
Sometimes, a man just wants some blueberries. For many others though, the new store located in a restored historic train shed at the Lincoln Square development on the corner of Washington Avenue was enough to inspire a rethink of weekly routines.
"I think it's beautiful," said Lola Williams, who lives nearby on the 1300 block of Lombard. "And I'll be back."
Williams likened the store to Whole Foods, and said she'll replace some — but not all — of her trips to Acme with walks to Sprouts. Both Acme and Whole Foods operate stores just a few blocks from her home.
That niche — somewhere between upscale Whole Foods and everyday Acme, akin to a Trader Joe's or an Aldi — is precisely where Sprouts wants to be, said spokesman Diego Romero.
"We know that customers are looking for an approachable, healthy alternative to specialty grocers and they're looking for a little something different from the conventional opportunities in the market today," he said. "Shoppers are looking for better options and healthy products but at a great price point."
Sprouts is just the latest large grocer to set its sights on Philadelphia's budding retail market, which has diversified its offerings as it's grown in recent years. According to a PlanPhilly analysis of city data, Sprouts is the 56th new supermarket to open since the start of 2015.* In the seven years prior, 2008-2014, only 55 opened, and 12 of which were in 2008, just as the Great Recession set in across the nation. Last year alone, 18 new large grocery stores opened across the city. But even as customers like Williams revel in their newfound options, the supermarket surge may be reaching its expiration date. This year's seven new grocery stores marks a slowdown over recent previous years.
"The building boom won't continue," said Diana Sheehan, director of grocery retail research at Kantar Consulting. Across the nation, most supermarket chains have shifted focus away from physical expansion. While companies like Sprouts, Aldi and Dollar General are still adding store locations, Sheehan said, the industry has largely turned to getting the most out of the locations they added in the wake of the recession.
There was a "boom of store openings" across the U.S. between 2009 and 2017, said Sheehan. "It was universal. It was all over the country," she said.
That's a sentiment Sprouts' spokesman confirmed. "Philly's no different from a lot of the markets we've been expanding into," Romero said, noting that the Arizona-based chain opened its first Mid-Atlantic store in Baltimore earlier this year and has plans to expand its urban and suburban locations across the region.
If anything, Philly's playing catch up on groceries. As fashion-forward Philadelphians have no doubt observed, Philadelphia tends to be a few months behind most trends, said Lauren Gilchrist, senior vice president of research for Jones Lang LaSalle's Philadelphia office.
"Philadelphia, overall — as an economy, as a region — typically lags the rest of the country, I would argue, by about two to three quarters," said Gilchrist. "A lot of the trends we have seen around urbanization, around jobs moving into the city, around population growth downtown, while we have been feeling them very acutely for the past 18 months to 2 years in particular, that is a function of a national trend towards reurbanization."
From 2004-2010, the Pennsylvania Fresh Food Financing Initiative encouraged the development of 88 super markets and smaller groceries in food deserts across the state, including 31 in Philadelphia, according to The Reinvestment Fund, which helped administer the program. That statewide program became the model of an Obama administration program launched in 2010, the Healthy Food Financing Initiative. Those programs aimed to improve diets, and thus public health, by in food deserts by providing access to stores selling fresh produce. But the results have been mixed, as researchers have realized that considerations like costs, tastes, and the shorter shelf-lives of unprocessed items often trumped simple health concerns. Other local efforts to incentivize the opening of groceries, like the fresh food zoning bonus, have only been used sporadically. Broader trends in the grocery industry, Sheehan and Gilchrist agreed, have been propelling Philly's grocery growth spurt.
The supermarket sector's super-sized growth in recent years is a product of Philadelphia's population growth of 27 percent in 2000, said Gilchrist. "That has really created a need for a lot of that neighborhood-serving retail, [and] I would argue of which grocery is an important part."
At about 30,000 sq. ft., the new Sprouts is typical for the chain's stores in size, although most aren't located in a restored historic train shed. That's a size comparable to most urban Trader Joe's and Aldis (which owns Trader Joe's), and about half the size of a suburban-style ShopRite or Acme. Supermarkets have turned to these smaller footprint stores in recent years to capture larger shares of urban markets, where real-estate tends to come at a premium.
Both Aldi and Target have made big, ongoing bets on city shoppers, and Philadelphians haven't escaped their crosshairs. In 2017, Aldi announced a $3.4 billion expansion plan to increase its number of U.S. locations by nearly 50 percent by 2022 — today, there are nine Aldis in Philadelphia, six of which opened in 2015, and more are in the works.
The German chain famously stocks a fraction of the items as other stores — just 1,300 to 1,600 separate goods for sale, compared to 20,000 to 50,000 for most supermarkets, and more than 120,000 for Wal-Mart Supercenters — making it a perfect fit for the narrower building footprints available in urban cores. That low overhead on shelf-space helps Aldi keep prices down by as much as 17 percent compared to Wal-Mart, according to the Wall Street Journal. Yet Aldi doesn't get stung by the discount stigma that can keep away more affluent shoppers, said Sheehan.
"[Aldi] is not exclusively for that low-income shopper," Sheehan said. "Part of that is because they have very intentionally brought in categories like incredibly high-quality wines [and] organic baby food that will appeal to higher demographic groups."
In this way, Aldi avoids what behavioral economists call the "price-quality heuristic" — the idea that the cheaper something is in price, the cheaper it must also be in quality. The label "organic" on a jar of tomato sauce or a gushing Wine Spectator blurb pinned to a juicy Malbec  may neutralize fears of a splitting hangover or sugar high that may otherwise stop consumers from reaching for a bottle under $5.
"That's actually part of why [Aldi] are growing, because they've actually been able to extend their reach to reach new demographic targets that they haven't always gotten before," said Sheehan. Sprouts, which calls itself a "Farmers market," and boasts of its organic and gluten-free options, similarly wants to attract price-conscious consumers without scaring away pickier shoppers.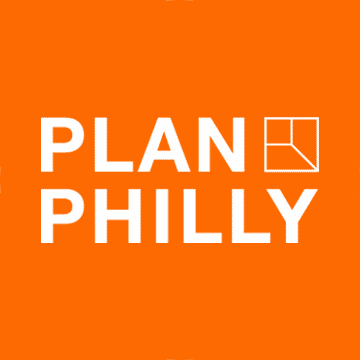 Target's small-format urban stores still include grocery sections replete with fresh produce, dairy, and meat, as well as dry goods and other longer-lasting staples. Target's reimagining of the old, massive department stores of yore that offered one-stop-shopping for all your needs into urban convenience centers that'll probably have what you're looking for recently propelled the company to it's best quarterly earnings in over a decade. Of Philadelphia's seven Targets, five have opened since 2016 — four smaller format stores in Greater Center City, plus one in Roxborough — excluding a soon-to-open location  next to Sprout's at Lincoln Square, and another proposed for Queen Village.
The increasingly wide range of grocery options in the city reflects larger trends in retail, said Gilchrist. "The personality of the store matters a lot," she said, "because consumers have so much choice with e-commerce."
Thanks to the magic of the internet, you can order just about any speciality food item you can think of. Retailers need to offer something more, something different, to attract and retain new customers.
"When I think about Mom's [Organic Market], and I think about Sprouts and I think about Trader Joe's, they all have very specific grocery personalities — Whole Foods too —  so, I think that's also going to be very important to differentiating a more crowded grocery market in Philadelphia," said Gilchrist.
According to Sheehan, most grocery chains have pivoted from physical expansion to invest heavily in retail experiences and e-commerce — converting their supermarkets into both shopping destinations replete with in-store restaurants and cooking demonstrations, and logistical distribution centers for goods purchased online. Unlike some other areas of retail, brick-and-mortars probably aren't going to go away.
"Both in the Philly market and throughout the country," she said, "that physical store is just going to become increasingly more important because it is going to be a place where shoppers — when they chose to — will walk into a store looking for an improved experience, looking for more offers, like food service and meal prep and things like that."
"But it will also be a fulfillment center, that allows them to get those things they ordered online quickly," she added.
A Chicago resident, Sheehan said that Philadelphia and other cities can expect some additional stability in retail real estate thanks to a particularly urban problem — porch pirates, or people who steal packages left on front stoops.
National surveys suggest around 30 percent of Americans have had delivered packages stolen from outside their homes. While the data is lacking, the assumption is that this problem is more prevalent in cities where petty property crime rates remain higher, despite significant downward trends. The risk that their package won't be there when they get home keeps some Philadelphians from skipping trips to the store altogether.
Still, the uncertainty e-commerce's impact will have on grocery shopping habits, combined with the growing concerns that America's second-longest running economic expansion will have to end sometime, has cooled Philadelphia's market for more supermarkets, said Gilchrist.
"I think that we could really be at an inflection point overall between some of those macro fundamentals —  the development of Philadelphia and then the impact of e-commerce," she said. "I think a lot of investors and a lot of retailers and, to be sure, a lot of businesses are kind of holding their breath when it comes to where we are in the cycle at this moment."
Across the East Coast, there are signs that the last two decades of broad urban growth may be coming to an end as suburbs once again see a steady influx of residents. So far, Philadelphia's been an outlier that's continued to grow, but whether that lasts may depend on whether this is another trend that Philly's just a few months behind on.
WHYY is your source for fact-based, in-depth journalism and information. As a nonprofit organization, we rely on financial support from readers like you. Please give today.