Philly leaders, advocates look to expand support services in the aftermath of gun violence
About a dozen advocates met with city officials earlier this month to ask for more accessible, more coordinated services for people who lose someone to gun violence.
Working on a solution to gun violence and want to share it? Get in touch with gun violence prevention reporters Sammy Caiola and Sam Searles.
After Felicia Pendleton's 20-year-old son was fatally shot in 2016, she immediately became worried about her then-15-year-old.
"It was like he wanted to avenge his brother's death, but that's not the person that he is," she said. "I had him in counseling. I had him in therapy. I did everything I possibly could."
Despite her best efforts, she said he developed a dependency on marijuana. Advocates say risk of retaliation, drug abuse, and other harmful trauma-induced responses are common in the aftermath of shootings, and require a lot of support to address.
Widespread alarm over gun violence has spawned City Council hearings, significant new public funding, and new city initiatives and organizations aimed at helping families and communities cope.
But advocates say mental health treatments, relocation assistance, and other services remain inadequate and disjointed. Meanwhile many grassroots organizations are providing services with their own limited funding.
"We have to help them, young people just trying to find their way, who want help," Pendleton said at a recent roundtable with city leaders. "We have to help them."
Pendleton, who founded a support group called Mothers United By Angels, was one of about a dozen advocates who met with city officials earlier this month to ask for more accessible, more coordinated services for people who lose someone to gun violence.
The discussion was organized by Councilmember Kenyatta Johnson, chair of the city's special commission on gun violence prevention. Johnson plans to ask the Kenney administration to funnel more money into therapy for Philadelphians affected by shootings, especially youth, during fiscal year 2024 budget discussions this spring.
"There is so much bureaucracy in between the streets and City Hall that we got people falling through the gaps," said advocate Movita Johnson-Harrell of The Charles Foundation, an organization dedicated to advocating for "safe, common-sense gun legislation" and to "curb the school-to-prison pipeline."
"Good kids are carrying guns because bad kids carry guns, but they're all our kids. None of them are disposable."
Relocating victims
Just over one year ago, the City of Philadelphia created an Office of the Victim Advocate to address these concerns.
Adara Combs, who heads the office, said she's been building partnerships with law enforcement, advocating for legislation, and taking a closer look at the way victim programs are functioning.
"It's one thing to say that you support something, it's another thing to put your money where your mouth is and actually put the funds to the work," she said at the roundtable. "So that is the work of the office."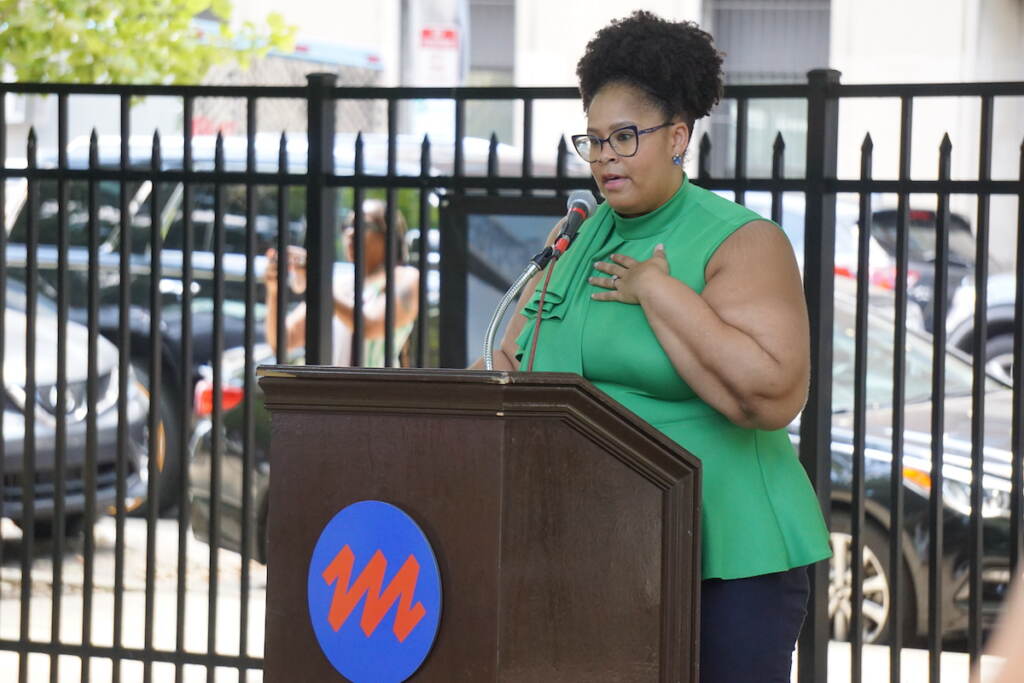 Combs's office is creating a victim relocation program, designed to move Philadelphians who have been threatened by criminal activity in their neighborhoods to places where they'll be less likely to be re-victimized or to perpetrate violence.
It's set to launch this coming spring, according to an email response to WHYY News. The move comes after gun violence advocates called out leadership for not distributing an approved $500,000 in victim relocation funds from the 2021-2022 budget.
At a November 2022 City Council gun violence prevention hearing, council members asked Combs and other city leaders how the funding was used and how many individuals and families had been relocated.
Combs said her office spent $95,747 on families affected by crime between July 2021 to November 2022, mostly for housing, clothing, food, transportation, and "home fortifying expenditures."
"The community needs obviously extend beyond that," she said. "Resources without strategy, or proper planning, or systems in place is really just throwing money at a problem with no hope of ever solving that problem."
Shondell Revell of the city's Office of Violence Prevention said some of the money was moved to the District Attorney's Office and some went to the Managing Director's Office, but could not confirm whether the funding had been used to relocate families.
The city did not respond to a WHYY News public records request for the full spending breakdown in a timely manner.
Nonprofit groups at the November hearing voiced frustration, and a need for resources.
"Please, please, please find this money, put it where it's supposed to go, and try to find some more money to go with it," said Dorothy Johnson-Speight of Mothers in Charge, which helps connect families to community-based services.
Councilmember Johnson believes victim relocation services will help improve fatal shooting clearance rates, currently at 37% according to a 2022 report from the Office of the Controller.
"We need to make sure that at the end of the day, people feel safe when they do participate in coming forward," he said. "Because if we can't … we'll have a revolving door of gun violence because we won't solve homicides."
Victim relocation requires a huge amount of resources and is not always successful, according to experts and advocates. A 2021 analysis of a relocation program in Baltimore found that efforts were hampered by complications around housing availability, victim reluctance, social media threats, and other factors.
Philadelphia's Office of the Victim Advocate is hiring a relocation specialist who will "begin compiling and coordinating a menu of services that will be provided under this program," according to representatives.
The Pennsylvania Attorney General's Office already distributes witness relocation funding to law enforcement entities and district attorney's offices. The Philadelphia District Attorney's office has said keeping up with rising demand during the gun violence crisis has been a challenge. Residents can also apply for money through the state's Victims Compensation Assistance Program. 
To be eligible for relocation through the Philadelphia DA's Office, victims or witnesses must have a recommendation from PPD that they be relocated, and must be involved in an active criminal investigation and/or trial.
Diamond Wilson, who lost an eye after being shot in her West Philadelphia neighborhood, says she requested relocation through the District Attorney's Office because she was afraid that she would be attacked again in her neighborhood. She and her two children temporarily relocated to a hotel room.
"I was going through episodes where I was jumping out of my sleep screaming, crying," she said. "I just didn't want my kids to see it."
She has since returned home, but says she's been stripped of her sense of safety.
"Mornings are me looking out the window, checking my surroundings," she said. "Making sure there's no one trying to box me in and break my window again before I take my four-year-old son to school."
Expanding mental and physical care
The aftermath of a shooting takes an immense physical and mental toll. Parents and siblings who lose a loved one are often in need of grief counseling and legal services, those who survive a shooting may face long recovery times and lingering mental health issues, and people who are directly involved in gun violence may be seeking safe haven or a way out of the situation. To meet those needs, there's a safety net of community-based grief groups for parents who've lost children, hospital-based intervention services, and support circles for people suffering from firearm injuries.
There are also 40-some city programs for people affected by trauma, according to employees of the city's Department of Behavioral Health and Intellectual Disability Services who spoke at the February roundtable.
Marquita Williams, senior executive advisor to the DBHIDS commissioner, said the department plans to be in more direct contact with grassroots groups going forward, including connecting them to grant opportunities.
"[We'll] bring you in and talk to you about all the things that we're doing and get some information from you about what you think would actually help," Williams said.
The city has been allocating funding for community gun violence organizations since 2021. Some residents have raised concerns about the lack of accountability for how that money gets spent and what impact it has. The city has commissioned an independent evaluation of one of its grant programs, which is due to be released this spring.
City leaders mentioned early discussions to try to pivot Medicare dollars toward supporting victim services. They also promoted a free mental health resource called Healthy Minds Philly and Resiliency in Communities After Stress and Trauma, a new collaboration with Temple University offering links to behavioral health services.
As for Felicia Pendleton, she says her son still struggles with his brother's death, but he's trying to stay out of trouble and raise his own children.
"At the end of the day, he's not out here trying to pick up a gun,' she said. "He's out here trying to survive and be a father. And his direction is still lost because of this."
If you or someone you know has been affected by gun violence in Philadelphia, you can find grief support and resources online.
WHYY News' Sam Searles contributed reporting.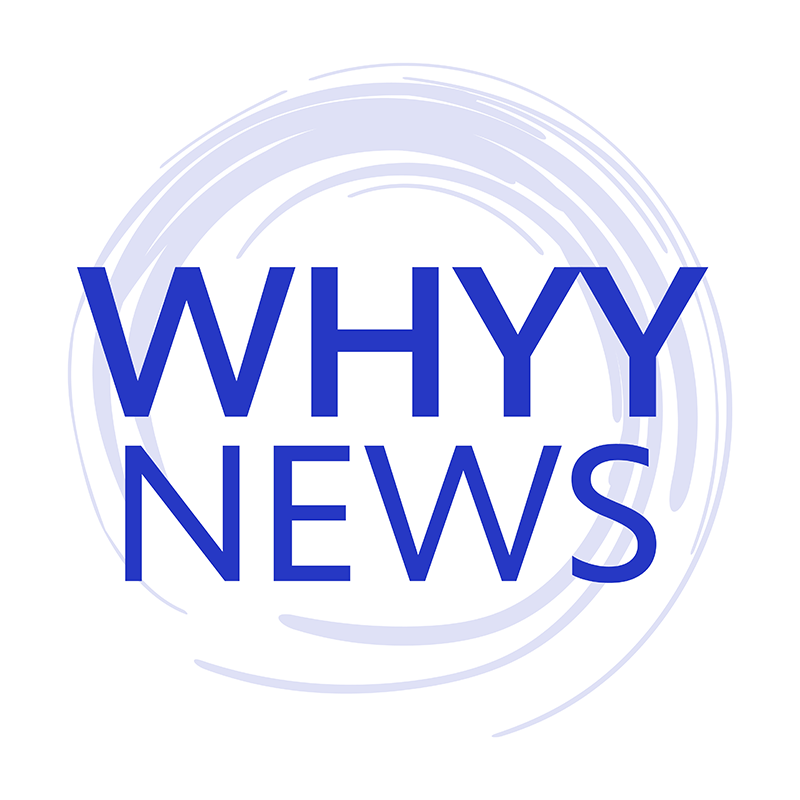 Get daily updates from WHYY News!
WHYY is your source for fact-based, in-depth journalism and information. As a nonprofit organization, we rely on financial support from readers like you. Please give today.