Philly launches new victim advocate office amid ongoing violence crisis
Starting Monday, for the first time, the city of Philadelphia has a dedicated victim advocate who will helm an office that will serve as a hub for crime victims, survivors, and people affected by crime.
Adara L. Combs, a veteran of the district attorney's office, will lead the new office. In a briefing last week, Combs said its purpose is to listen to the community and fight for what it needs.
"I am a huge proponent of the belief that you can't fight for someone if you don't know what they want you to fight for," said Combs, a Philadelphia native.
City Councilmember Kenyatta Johnson introduced the legislation that created the office in March 2020. It was approved in June 2020, then had to go before voters as a ballot question. It passed easily in November 2020.
The office has a special emphasis on helping victims and co-victims of gun violence, but once up and running, Combs hopes to expand it to other areas, including domestic violence.
Victims and co-victims who have lost someone to gun violence often do not know where to turn. The office will be the connector to make sure individuals know who to call.
"We're here to connect, collaborate, and partner," said Johnson.
The office plans to partner with law enforcement agencies including the police department, district attorney's office, the courts, and the Pennsylvania attorney general's office to help shape public policy to help address the needs of victims.
While at the DA's office, Combs served in multiple positions, including as pre-adjudicatory juvenile diversion coordinator and supervisor of the juvenile division.
In addition to her experience working within the system, she has strong community ties and personal experience losing loved ones in the city to gun violence. Mayor Jim Kenney said that trio of factors makes her the perfect person to lead the office.
One of the main tasks for the office right now is to get the word out.
"Nothing is more frustrating than not knowing a service is available to you until you no longer need it," said Combs, "or until you're so frustrated that you don't even want to use it."
Aleida Garcia, whose son Alejandro was murdered in 2015, expressed how thankful she is for the creation of the office.
"Today is the beginning of a new era, a new way of thought about survivors of crime," she said. "Philadelphia has planted the seed that will become the place where survivors will be heard and their needs will be addressed."
The office is expected to open in the coming weeks. Combs still needs to hire a staff in addition to other logistical issues related to the launch.
To contact Combs before the office opens, email the city's Office of Violence Prevention or call 215-686-0789.
___
If you or someone you know has been affected by gun violence in Philadelphia, you can find grief support and resources here.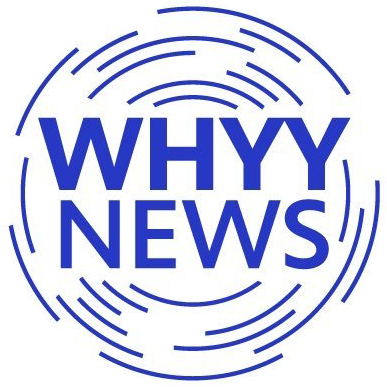 Get daily updates from WHYY News!
WHYY is your source for fact-based, in-depth journalism and information. As a nonprofit organization, we rely on financial support from readers like you. Please give today.