Frustration and misunderstanding: For deaf folks, masking can cause communication barriers
Widespread mask usage curbs the transmission of coronavirus. But it can also hide faces, muffle sound, and derail communication for people who are deaf or hard of hearing.
Not just reading lips: What you need to know about speechreading
Boudreaux, who considers herself hard of hearing, wears one hearing aid at the moment and is waiting on a new pair. Even so, she said, masks — which hide lips, obscure facial expressions, and muffle sound — cause communication problems.
"I find myself feeling overwhelmed and not being able to understand what others are saying behind the mask," she wrote, "[which] has been frustrating for me."
Ever since masking became mandatory, Boudreaux has become more anxious about being on her own, and afraid of not being able to understand what's going on around her. She relies on other people, like her family or her boyfriend, to help her navigate that.
Lauren Leflar of King of Prussia said before the pandemic, she'd be able to understand most social interactions by reading lips. Now, she has to explain that she's deaf wherever she goes. At her old job at Wegmans, masks made it difficult to understand customers.
"I'd have to ask another coworker to help them when I [didn't] understand," Leflar said.
Now Leflar's family members know they need to sign more, or stay at a distance and take their masks off in order to communicate fully.
Less than half of the sounds in the English language can be seen on a speaker's mouth, and as the Inquirer's Tom Avril pointed out, many people with hearing loss can hear vowel sounds, but masks can stifle consonants. That means deaf and hard of hearing people often fill in the blanks by watching faces and body language. Some call it "speechreading," to indicate that it's about more than just reading lips.
"ASL (and other sign languages) rely on facial cues and other non-manual features to convey grammatical information as well as emotive expression," explained Jami Fisher, linguist and American Sign Language program director at the University of Pennsylvania. "With much of the face covered, this information is lost, as is a lot of the meaning."
In other words, physical expressions are a key way to understand attitude, emotion, and specific meaning of someone's words or signs. Some ASL interpreters and speakers call them "facial grammar." They're a critical part of the visual language — and masks can make that confusing.
"When my wife and I are out and about and wearing masks, a frequent misunderstanding we have is due to tone," explained Neil McDevitt, executive director of the Swarthmore-based Deaf Hearing Communication Centre. "In ASL, the face usually is what gives depth to the conversation."
"A deeply-furrowed brow and mouth shape will tell me that I'm REALLY in trouble for forgetting something on the other side of the store," he continued. "But without the mouth-shape to tell me, it looks like she's questioning whether or not I got that thing from the other side of the store."
Kate Panzer demonstrates how to sew a clear-paneled mask. (Courtesy of Kate Panzer)

Kate Panzer demonstrates how to sew a clear-paneled mask. (Courtesy of Kate Panzer)
"There was a huge need, and quickly we became a little bit overwhelmed — the supply wasn't reaching the demand," Panzer said.
So she started reaching out to friends who owned sewing machines, asking them if they'd be willing to help her. Together with a team of four to six volunteers, Panzer and the DHCC staff distributed over 600 masks. Most requests rolled in from Philadelphia and its surrounding suburbs. Others were requests from across the country.
In recent months, the demand for see-through face masks has "skyrocketed," NPR reports.
With a few attempted exceptions, most of the masks aren't medical-grade, so can't be used as personal protective equipment in a hospital setting. The DHCC masks are made out of cloth and a clear vinyl panel, meant to be washed and worn multiple times.
Boudreaux said she used a clear mask like the ones Panzer made for a short while. But, she says, it didn't stick. It felt too revealing, "like I'm at a dentist office getting my teeth done compared to everyone else having it covered."
"I would use it [in a] deaf environment for my deaf friends to understand me, but if it's an environment where there are hearing people using the regular mask and I'm the only one wearing a clear mask, it would make me feel awkward," she explained. "It's already that I'm deaf that makes me stand out, so wearing a clear mask makes me stand out even more."
Boudreaux recently went to see a doctor for an in-person appointment and realized he'd put a clear mask on. And while she appreciated his effort to accommodate her, she said, the mask fogged up, collected saliva, and ended up being more distracting than helpful.
Balancing communication barriers
Panzer said she hasn't heard much mask critique so far.
"To be completely honest, I was working more with volunteers, so I didn't get a ton of feedback from the users," she added.
But, that feedback might depend on who requests the masks.
"Some people ask why I'm sending clear masks to deaf or hard of hearing individuals when it's the people around them that need it. There are also hearing people who reach out to me who say, 'Hey, I work with deaf students,' or 'I have a hard of hearing coworker who I'd like to interact with.'"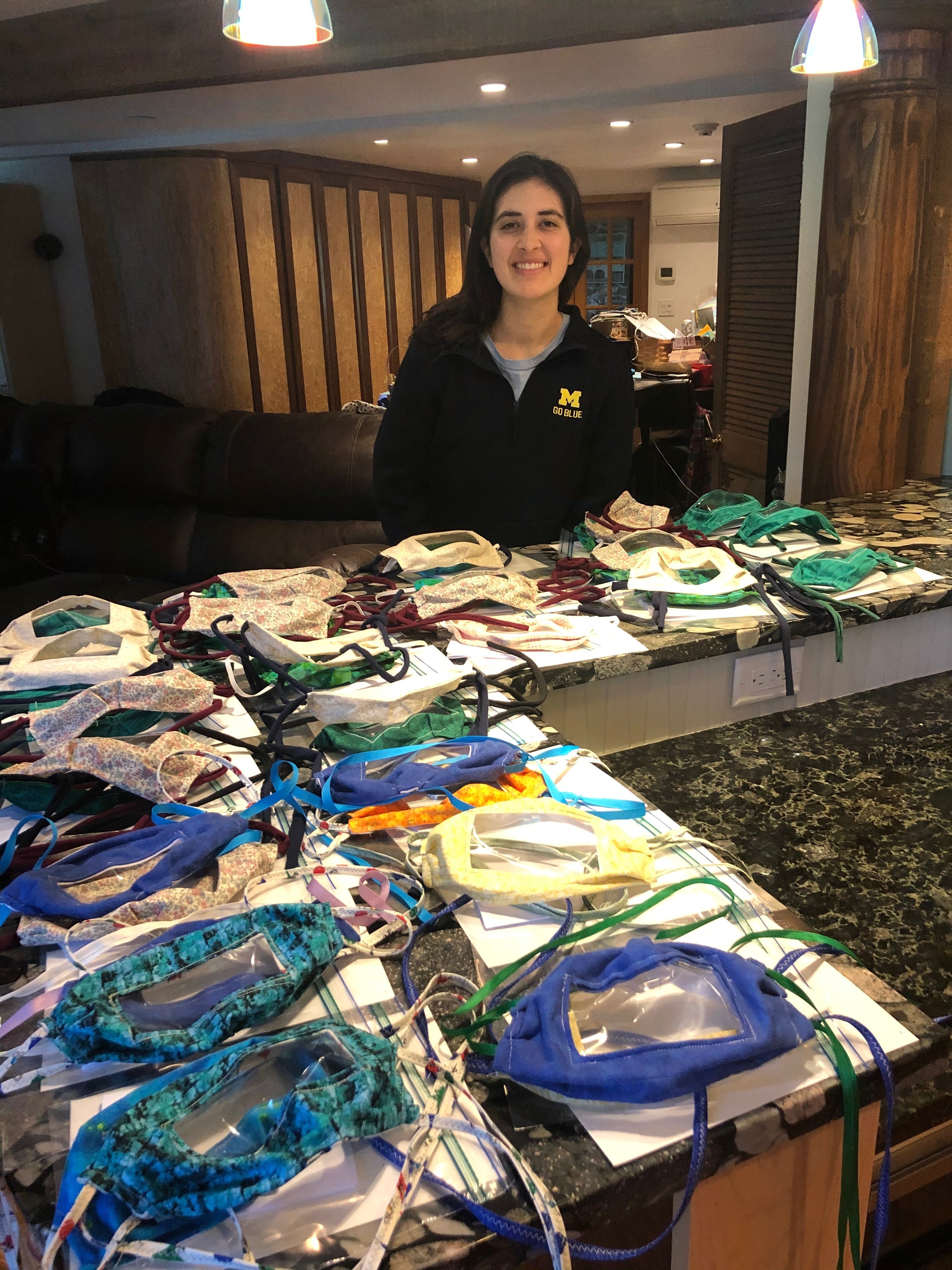 Panzer's currently enrolled in medical school at the University of Michigan, where she's working to pilot another clear mask distribution program following the Philadelphia model.
"We look forward to a day where we don't have to provide clear masks because the pandemic will no longer be a threat," Panzer said. "But at the moment, since it's still very much a part of our lives… [we have to] do everything we can to ensure that people will remain safe."
For Leflar, who's now a dorm resident advisor at a deaf institution, the answer isn't as simple as masks you can see through. She wants hearing people to understand that, though masks can keep us safe from COVID, they can also make it harder for deaf and hard of hearing people to understand and be understood.
That can impact the level of safety and agency they experience in their day-to-day lives.
"I wish [hearing people] would be educated more about wearing masks," she said. "[There's] a lot of barriers for people who cannot hear, or who always rely on reading lips, to understand."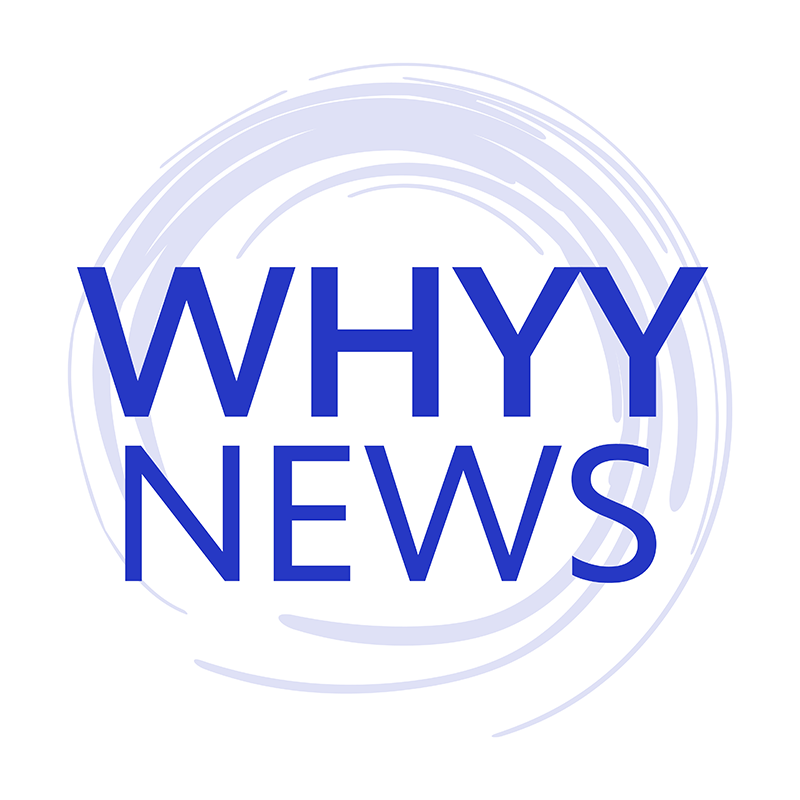 Get daily updates from WHYY News!
WHYY is your source for fact-based, in-depth journalism and information. As a nonprofit organization, we rely on financial support from readers like you. Please give today.