From tomatoes to cucumbers, how a border shutdown could affect produce prices in Philly region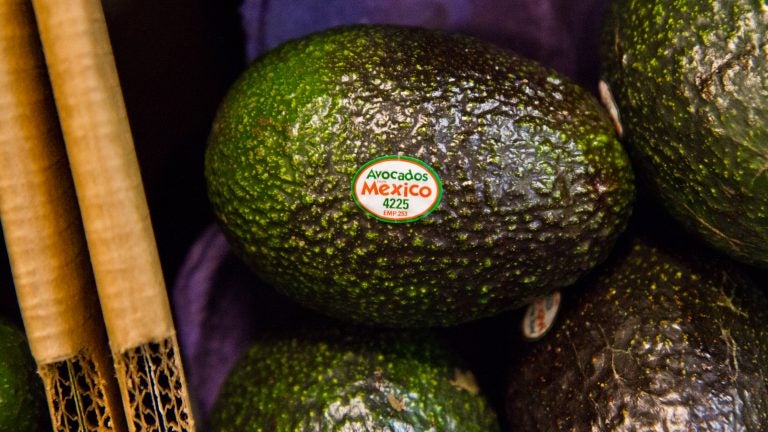 Shoppers in the Philadelphia region could find themselves paying more for fruits and vegetables — or toting lighter grocery baskets — if President Donald Trump follows through on threats to close the United States' southern border with Mexico.
Trump argues that Mexico has done little to control the flow of Central American migrants into this country, and last week he raised the idea of closing the border as soon as this week. On Tuesday, Trump said he would take a "wait-and-see" approach.
Though the likelihood of a total border closure remains unclear, Neil Bradley, executive vice president and chief policy officer at the U.S. Chamber of Commerce, released a statement Monday opposing such a move.
"Closing the U.S.-Mexico border would inflict severe economic harm on American families, workers, farmers, and manufacturers across the United States," Bradley said, adding that trade with Mexico exceeds $1.7 billion daily.
Todd Penza, a manager at Pinto Bros. Inc. produce wholesaler in Philadelphia, agreed.
"If there was complete shutdown of the border with Mexico, yeah, it would be disastrous," said Penza, who, like other wholesalers in the region, relies on truck deliveries from Mexico for fresh produce. They worry about what a closure would do to their supply chain.
"If I can't load cucumbers on Friday for Monday's business because the border has shut down,  then I have to go elsewhere," Penza said, giving an example of just how quickly a supply chain could be disturbed. "I have to go to Florida — it's the only other growing area for cucumbers — and if they only have X amount of cases, and I'm the last one to call them and they run out, then I won't have cucumbers on Monday to sell my customers."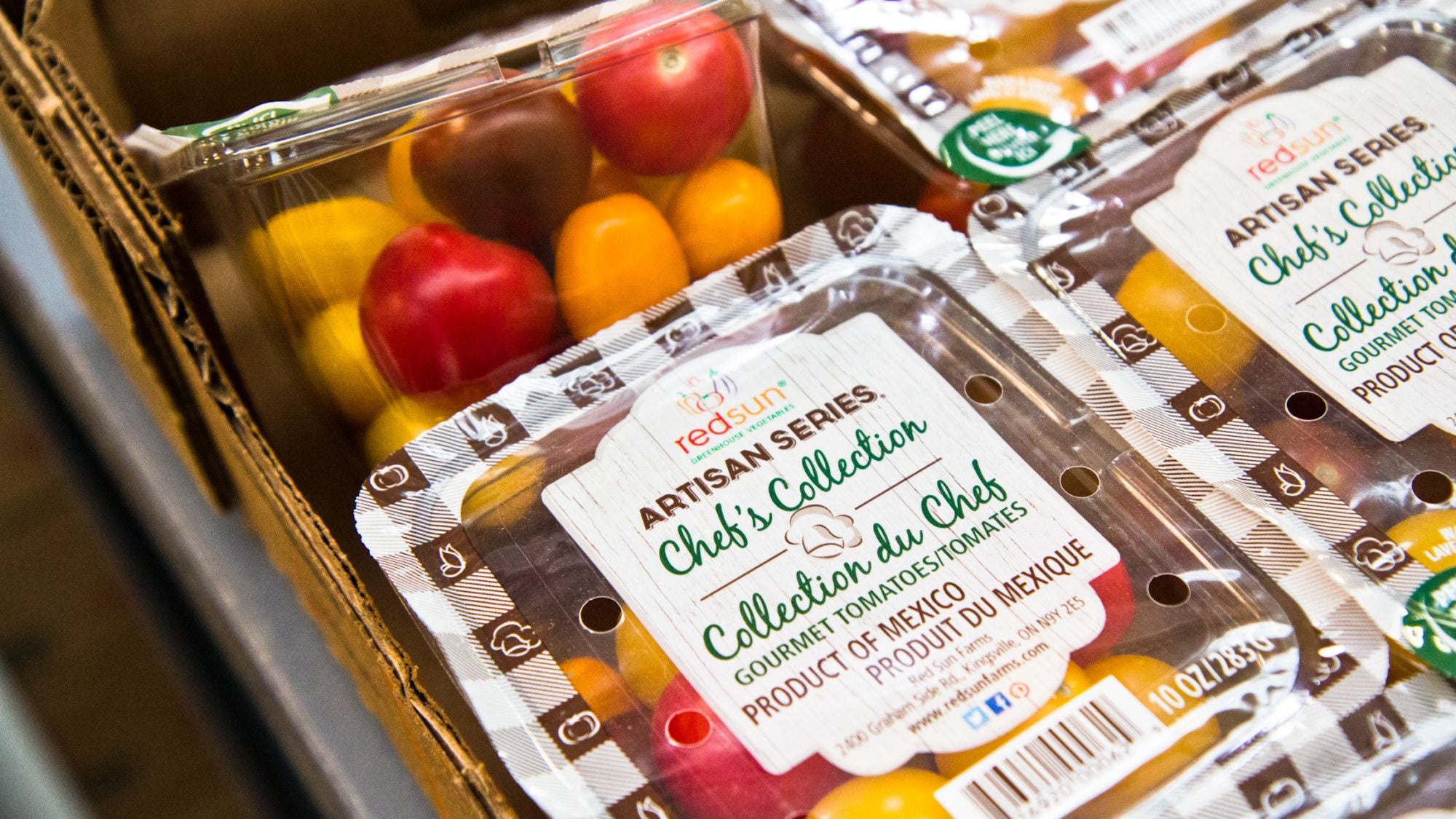 Penza estimated Tuesday that about half of what he's carrying at the moment is from Mexico.
The list includes tomatoes, cucumbers, red and green bell pepper, eggplants, zucchini, hard squashes, broccoli crowns, and artichokes. He'd begin to run out of product after four days.
"My supply, it's constantly flowing, that's how we keep produce fresh, it's how our customers keep produce fresh," Penza said. "You can't speculate on cucumbers and hold it for five or six days."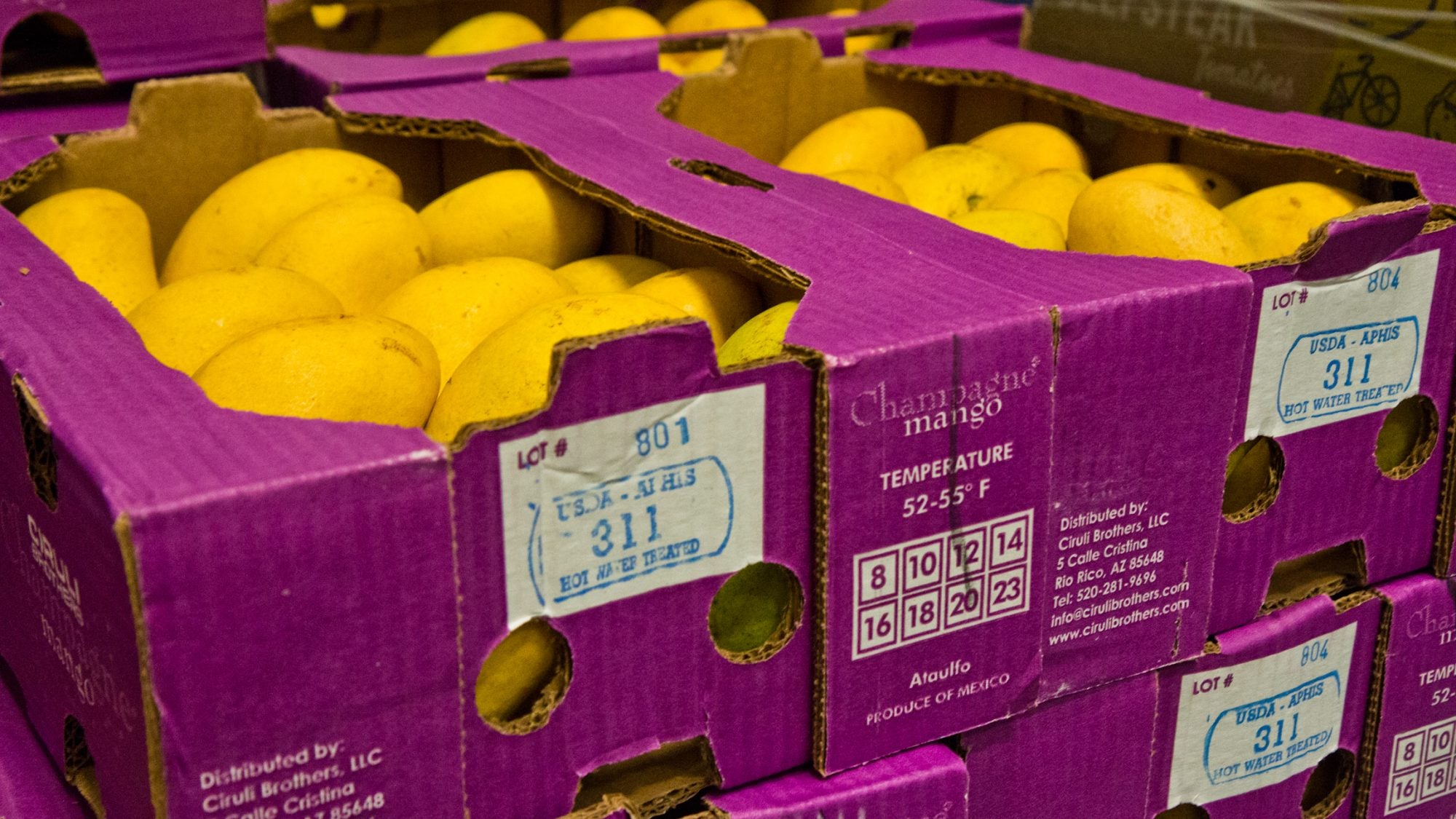 The political uncertainty comes at a time when Pinto Bros. and other businesses begin to switch from Mexican supply to local sources — though the transition to East Coast produce is supposed to be a gradual six- to eight-week process.
Wholesalers could try to change suppliers at the drop of a hat, but it would be difficult.
Farmers grow based on expected demand. They typically don't keep extra crates of mangoes on the off-chance a buyer will come looking for additional produce. If farmers do find themselves with extra crates of produce, prices will be exorbitantly high.
"It would be a huge impact to the consumer," said Kenneth Cuttler, owner of Cuttler Produce in central New Jersey. "Probably doubling or tripling the price."
He estimated that only about 20 percent of his products come from Mexico.
Delis and restaurants across New Jersey, Manhattan and Philadelphia depend on the prices offered by his larger business, which operates 30 trucks, Cuttler said.  
For his part, Filindo Colace, vice president of wholesaler Ryeco, said he isn't too worried. Neither are other wholesalers he said he's talked to.
All they've heard so far is speculation, Colace said.
"I don't think that the government is not going to figure out a way to allow the goods to continue to move," he said.
Colace estimated that up to 15 percent of what he carries is from Mexico.
Still, were trucks to be cut off at the border, the Port of Philadelphia could serve as a backup.
Sean Mahoney, director of marketing at PhilaPort, said officials there are keeping a close eye on the developing story.
"One of the strengths that we're known for is refrigerated cargos, your perishables, your fruit and produce, and service from Mexico directly to Philadelphia would fit very comfortably in our warehouse," Mahoney said. "We're prepared. We have the cold storage, we have the know-how."
WHYY is your source for fact-based, in-depth journalism and information. As a nonprofit organization, we rely on financial support from readers like you. Please give today.