Children's author Floyd Cooper to be honored nationally with his own day
Children's Book Council has created Floyd Cooper day on May 6, honoring the late children's book author and artist from the Philadelphia area.
Listen
1:37
Floyd Cooper, a beloved Philadelphia area children's book author and illustrator who died last year, will be honored next week during Children's Book Week with his own day.
Floyd Cooper Day will be May 6. The Children's Book Council is organizing events across the country to remember him.
Cooper lived and worked in Easton, Pennsylvania, near Allentown, where he was widely admired for his work writing and illustrating stories about Black children. He published about 100 books and won a string of awards, including the coveted Coretta Scott King Award, before he died of cancer last summer at age 65.
Cooper appeared several times at the African American Children's Book Fair in Philadelphia, which celebrated its 30th anniversary in February. His final appearance at the fair was in 2021, when the event was entirely online due to the pandemic. Through a video camera at his home, he spoke directly to his readers about the importance of history.
"This is for the youth," Cooper began during the virtual author event. "Where are you standing? Do you know you are standing on Black power? Your history is your Black power. You stand on the shoulders of those who have lived history, and it makes you tall."
Shortly after his death, a network of children's literacy groups started to consider ways they might honor Cooper. It included Vanesse Lloyd-Sgambati in Philadelphia, creator of Children's Book Fair and the African American Children's Book Project. She said Cooper was a literary giant.
"He wasn't just an illustrator and he wasn't just someone who was a book author. He was someone who really, really understood the importance of telling these stories to our children," Lloyd-Sgambati said. "Not only to our children, but everybody."
That grassroots effort to memorialize Cooper took on a life of its own, quickly attracting supporters in the literary world.
"I've never been involved in a more spontaneous, organic, and passionate celebration than Floyd Cooper Day," Carl Lennertz, executive director of the Children's Book Council, told Publisher's Weekly. "Ever since his many friends got together late last year to produce a very moving tribute to Floyd and asked the CBC to consider a day of celebration, we've been on a wonderful rollercoaster of joy and emotion."
The day will include the release of online videos of Cooper's books being read by Dolly Parton and a roster of popular children's book authors, including Nikki Grimes, Leah Henderson, and Charles Smith. There will also be contests with prizes for schools and libraries, the release of educational teacher guides, and in-person events.
In Philadelphia, Lloyd-Sgambati is planning an event at a Philadelphia public library with authors reading Cooper's work and book giveaways. Details and locations are forthcoming.
The Children's Book Council plans to make Floyd Cooper Day part of Children's Book Week every year.
Cooper was not the only prominent children's book author and illustrator to pass away in the last couple years. Lloyd-Sgambati said other tributes are in the works.
"We lost quite a few people in the past year. We lost Jerry Pinkney, there's a memorial being planned for him. Eloise Greenfiel, there's a memorial being planned for her, [and] Ashley Bryan," she said. "All those celebrations will happen. It just happens that the literary forces all got together on this one. It created this wonderful passion and inspiration that gives all of us energy."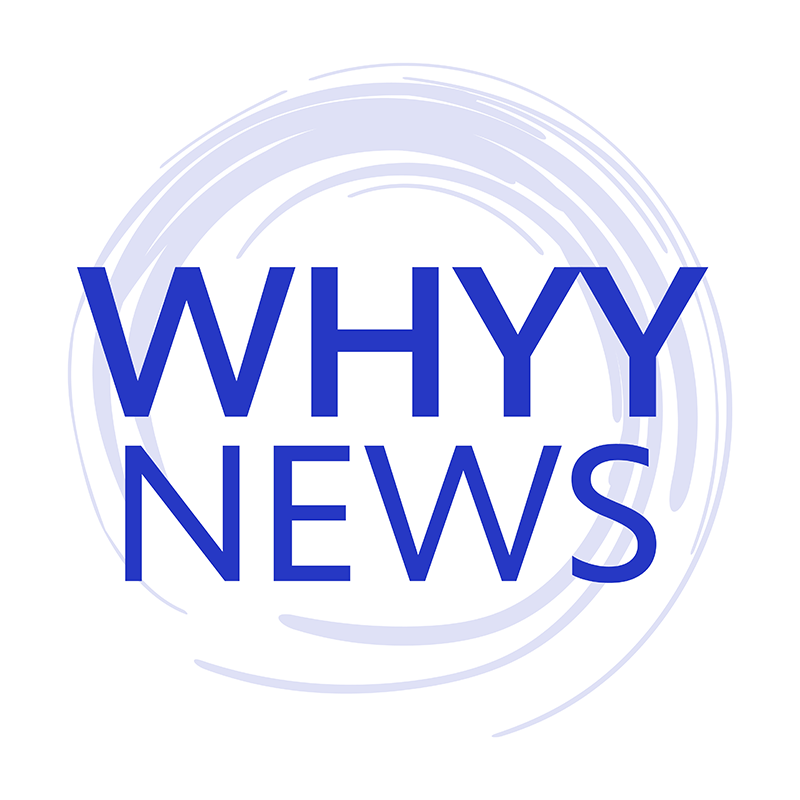 Get daily updates from WHYY News!
WHYY is your source for fact-based, in-depth journalism and information. As a nonprofit organization, we rely on financial support from readers like you. Please give today.