Quiara Alegria Hudes' 'My Broken Language' is 2022's One Book, One Philadelphia
The Free Library has selected a new memoir from Philly native and "In the Heights" playwright Quiara Alegria Hudes for this year's all-city read.
Listen
4:29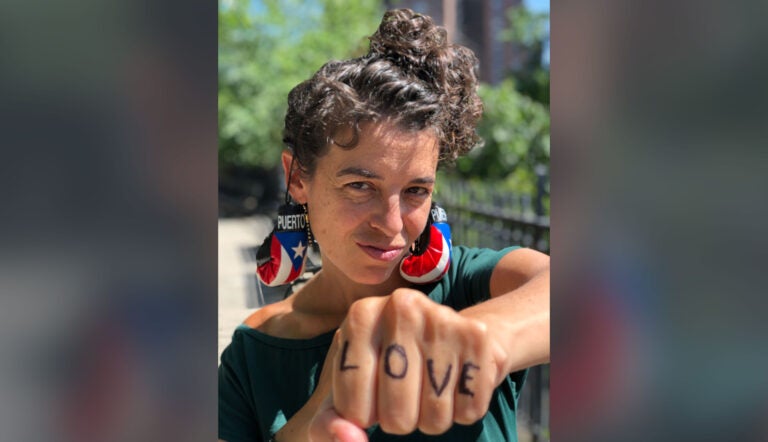 For only the second time in the program's 20-year history, the Free Library of Philadelphia has picked a work by a city native for its annual One Book, One Philadelphia program.
This year's all-city read is "My Broken Language," a memoir by the Pulitzer Prize-winning playwright Quiara Alegría Hudes about growing up in Philadelphia.
Best known for writing the musical "In The Heights" with Lin-Manuel Miranda, as well as the screenplay for the film version released last year, Hudes is a highly regarded playwright who won the Pulitzer Prize for her 2011 play "Water by the Spoonful."
"It's very, very, deeply exciting for me. It feels really darn good. I don't have a more nuanced way to put it," said Hudes in a Zoom interview from her home in New York, about being chosen for One Book, One Philadelphia.
"I've had moments in my career, blessedly, where people have asked me, 'Is this your dream: going to Broadway, having a major motion picture?' I had always felt a little guilty that my honest answer was, 'No, but this is cool,'" she said. "But the notion that the library is purchasing a lot of books for public school students, the notion that it's going to be on the library shelves feels pretty darn close to the dream."
Hudes is the daughter of a Puerto Rican mother and a white, Jewish father. Over the course of her childhood, her parents divorced and she bounced between Malvern, West Philadelphia, and North Philadelphia.
She no longer lives in the city, but still has family here and has continued to be involved in the city's arts scene.
In her memoir, published last year, she writes about the formidable women in her life, including her mother, who was a priestess in the religion of Lucumí, also known as Santería, and an aunt, who helped start Philadelphia's urban gardening movement in the 1980s.
"My story is a patchwork quilt of all the stories around me, and I had no question about whether or not those stories were worthy or interesting because they fascinated me as a child. They were so entertaining, so rich, so hilarious — lots of high drama," said Hudes. "It's my memoir because I was in the room, but it's also about them. There's an us-ness to the memoir that's very important to me."
The Free Library of Philadelphia said it will announce a series of events, workshops, and talks related to themes in the book in March.
Now in its 20th year, only once before has a Philadelphia author been selected for One Book (with the exception of Benjamin Franklin's autobiography in 2006, in honor of his 300th birthday). In its inaugural year in 2003, local writer Lorene Carey was chosen for her book "The Price of a Child."
The annual selection is made by a committee of Philadelphia teachers, librarians, and community members who consider books that meet a particular criteria.
"It shouldn't be too dense. It should appeal to a wide readership. The authors should be living and available, because one of the most special parts of One Book is getting to meet the author," said program director Brittanie Sterner. "And the book should be available in paperback because we distribute thousands of copies for free to public school students."
Sterner said typically, one title rises to the top of the list that all the committee members easily agree upon. "My Broken Language" was such a book.
"What resonated most for the committee is that there's so many opportunities in the book for Philadelphians to see themselves reflected in it, to see their families, to see their communities," said Sterner. "She talks about silence in the book. There's a sense of heritages and histories of Puerto Rican communities in Philadelphia, whose narratives and stories really aren't part of the mainstream history, despite that population making up so much of Philadelphia."
Shortly after the book was published in 2021, Hudes appeared on WHYY's Radio Times and explained to host Marty Moss-Coane that growing up and watching the women of her family was "awesome to behold," with their penchant for celebration, while also living amid poverty, residential segregation, racism, poor health services, and gun violence.
"My mother … was a spiritual genius," she told WHYY News in an interview about the One Book selection. "She started down this path of becoming a priestess in Lucumí, which was then popularly known as Santeria and very vilified and misunderstood in many spaces, so she had to take this gift and, in a very private, safe space, follow this rigor and discipline. This was tremendous for me to witness."
In the book, Hudes also describes her Aunt Ginny, who learned traditional farming science and techniques from her father in Arecibo, Puerto Rico.
"She took that to Philadelphia and started the community gardening movement with other women who also inherited similar legacies," said Hudes. "They would take abandoned lots in blight-ridden North Philly and transform them into vegetable gardens."
Because of the pandemic, Hudes will be the first One Book author to visit Philadelphia since 2020 when Tommy Orange came to launch the program for his book "There, There," but was unable to come back because of COVID-19 restrictions. Last year's author, the poet Jericho Brown, was only to participate in virtual events around his book "The Tradition."
"My Broken Language" also offers the Free Library a wide range of programming possibilities, including events about Yoruban religious traditions, Afro-Latino foodways, and local Latino activism around gardening, HIV-AIDS, and reproductive rights.
"There's also some dance workshops, of course," said Sterner, "because there is so much in the book around embodiment and feeling beautiful."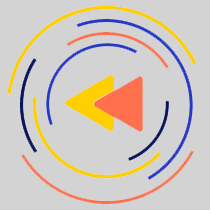 Saturdays just got more interesting.
WHYY is your source for fact-based, in-depth journalism and information. As a nonprofit organization, we rely on financial support from readers like you. Please give today.