Snow moves into Philly region, with bigger wave still to come
This article originally appeared on NBC10.
___
The NBC10 First Alert Weather Team is tracking a winter storm moving into the region Sunday and lasting through Tuesday morning that will bring a one-two punch of strong winds, snow and ice, and coastal flooding.
A First Alert is in effect for the entire region, meaning people should take the time to prepare now so they're not caught off-guard when the worst of the storm hits Monday.
Winter storm warnings have been issued in the following counties in Pennsylvania: Bucks, Berks, Chester, Delaware, Montgomery, Philadelphia, Lehigh, Northampton and Cumberland. We also see winter storm warnings in New Castle County, DE, and Burlington, Camden, Gloucester, Mercer, Salem and Hunterdon counties in NJ. Ocean, Burlington, Cape May and Atlantic counties in NJ are on a coastal flood watch.
The City of Philadelphia declared a snow emergency beginning at 6 p.m. Sunday, meaning all parked vehicles must be moved off snow emergency routes for plowing.
In addition, the School District of Philadelphia will close all school buildings Monday, though classes will still take place because they're already virtual.
Governor Phil Murphy also declared a State of Emergency for New Jersey set to begin at 7 p.m.
All NJ Transit buses, rail (except for the Atlantic City Rail Line), light rail and Access Link service will also be temporarily suspended systemwide for the entire service day on Monday.
How long will the snow last?
Snow will be falling Sunday into Tuesday morning.
Light-to-steady snow began to spread across the area late Sunday morning, and continues to fill out through Sunday afternoon. The snow will continue to fall in light-to-moderate waves throughout Sunday afternoon and night. During this time period, areas like Philadelphia may see 2-4 inches of snow collect by early Monday morning.
Sunday night into Monday morning, the mixing line with rain, sleet and freezing rain will start to track inland. It will move from the Jersey Shore Sunday evening to just against the I-95 corridor Monday morning. This means a period of sleet and freezing rain is possible in Philadelphia.
At this same time, the moisture and energy from the storm that originally impacted the region will start to transfer to a secondary coastal storm. This low pressure system will develop into a nor'easter. As it's transferring Monday morning, the precipitation may break up or become weak. However, this will be short-lived. The nor'easter will begin to intensity and bring heavier precipitation into the area by midday Monday and through the afternoon. Philadelphia and the I-95 corridor will return to snow, with heavier snow bands possible.
During Monday afternoon and early evening, with heavier bands of snow along the Pennsylvania suburbs and Lehigh Valley to Berks County, snow will quickly stack up as visibility drops. Travel will be poor and isn't recommended. Plows will be necessary Monday afternoon and night, before driving conditions may improve into Tuesday.
Monday night into Tuesday morning, the coastal storm will track farther away from us and the snow will become light and scattered. Snow showers may last through Tuesday morning, because ending and drying out.
What should you expect from the winter storm?
You should expect snow turning to rain and then briefly returning to snow in the Jersey Shore and in Delaware.
Areas like Philadelphia, the I-95 corridor, and South Jersey to northern Delaware should expect light to moderate snow turning briefly to sleet and freezing rain and returning to a steady to heavy snow before weakening and exiting the region.
Inland areas, especially northern neighborhoods, are expected to get the most heavy snow banding Monday.
In addition, areas farther north like the Pennsylvania suburbs and Lehigh Valley to Berks County will likely remain snow. Light snow Sunday will break up some on Monday morning before becoming quite heavy and steady Monday afternoon and evening.
How much snow can I expect, and how serious is the coastal flooding threat?
Portions of the Lehigh Valley could get 16-20-plus inches, the Pennsylvania suburbs and Berks County may get 10-16 inches, Philadelphia and neighborhoods along the I-95 corridor are forecast to see 6-10 inches, central parts of Delaware and South Jersey are looking at 3-6 inches and the Jersey Shore may get 1-3 inches.
A graphic illustrates expected snow totals throughout the greater Philadelphia region from Sunday afternoon to Tuesday morning. (NBC10)
The Jersey Shore and Delaware beaches will be the neighborhoods most impacted by changing conditions with rain lowering their snow potential, but bringing them higher winds. Gusts may hit 45-55-plus mph along the shore. Gusts inland are expected around 30-40 mph.
By mid-Monday morning, the shore and Delaware beaches will have a moderate risk of coastal flooding, though areas already prone to flooding may have a major risk. There will be another moderate coastal flooding risk late Monday night, and Tuesday morning will bring a minor risk.
Stay ahead of the storm
It is important to stick with the NBC10 Weather Team's latest forecast as the track could continue to shift. A shift in track could mean a change in what Philadelphia-area neighborhoods get the heaviest and most intense snowfall before the storm moves out Tuesday morning.
Download the NBC10 app right now and continue to tune into NBC10 News on air, on Roku and on Apple TV as the First Alert Weather Team continues to update the storm forecast throughout the weekend.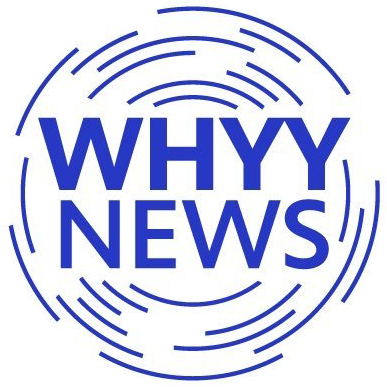 Get daily updates from WHYY News!
WHYY is your source for fact-based, in-depth journalism and information. As a nonprofit organization, we rely on financial support from readers like you. Please give today.