Code Blue during COVID-19: Shelters gear up for pandemic cold snap
The National Weather Service predicts that freezing temperatures will give way to snow in the Philadelphia region this weekend, so area homeless shelters and outreach workers have geared up to try to get people safely indoors.
With community contagion of the coronavirus still rampant, however, local officials said that requires a balancing act.
"[There's] a very sticky dilemma. Is it safer for people to be out on the street in these really really cold temperatures, or if push came to shove, being exposed to other people?" said Liz Hersh, Director of Homeless Services for the City of Philadelphia. "Fortunately we haven't had to make those choices so far."
The National Weather Service predicted temperatures 10-15 degrees below normal on Friday with significant wind chill, and a snow storm moving in over the weekend.
When the weather drops below 20 degrees Fahrenheit, including wind chill, or 32 degrees with precipitation, it can be dangerous to stay outside for long periods of time. In that case, local governments may declare a "Code Blue" and take extra steps to ensure people who would otherwise be outside have a place to stay warm indoors.
Officials in Philadelphia, Montgomery, and Bucks Counties all confirmed they had or would declare a Code Blue for the weekend.
Under normal circumstances, cold weather emergency responses can involve cramming cots or beds into unused space, such as a church hall. But with COVID-19 still raging, that approach has to be tweaked.
Outreach teams will still blanket the city and try to encourage people to come indoors. But now, vans that might normally carry six people can only take one or two, said Hersh. When people arrive at a shelter, they must also pass a COVID-19 screening. Those who do not are instead taken to receive medical care.
Inside the shelters, everyone must wear masks, and once-communal activities are now solitary.
"One of the things that's always lovely about shelters is people sit down for meals together," said Hersh. "We're not doing that [now]."
The city used CARES Act funding it received to help make more space available for beds, so shelter residents could space out. Most of that space is provided by partner organizations. The federal funding goes to pay for staff, but not rent for the space itself, said Hersh. Even so, there are slightly fewer "winter initiative" beds this year, 349 down from 391, a spokesperson for the office said.
Some groups have also tried to update how they keep people safe out of doors. Prevention Point Philadelphia has raised more than $120,000 to put towards warm clothing and heated tents.
Access Services, in Montgomery County, has outfitted some people who sleep outside in ice-fishing tents with space heaters. Three sites currently exist, and are being used as temporary living space while residents are in line for more permanent housing.
Four volunteer-run winter and Code Blue shelters also sprung up in Montgomery County to help fill the pandemic need in that area, said Mark Boorse, director of program development for Access Services.
After initial fears that mass evictions would swamp the system, a combination of community support and eviction moratoriums have helped keep many people housed through the pandemic winter.
"It's been a pretty good story of community collaboration and mobilization," said Boorse.
Those community shelters include a church in Lansdale and a hotel space in Pottstown, said Boorse. The total number of emergency Code Blue beds in the county is up to 60, according to Montgomery County spokesperson Kelly Cofrancisco.
Delaware County's "Cold Weather Plan" lists four sites where overflow beds could be available during extreme weather, but also states the county may turn to renting motel rooms in order to provide enough COVID-safe space.

WHYY is one of over 20 news organizations producing Broke in Philly, a collaborative reporting project on solutions to poverty and the city's push towards economic justice. Follow us at @BrokeInPhilly.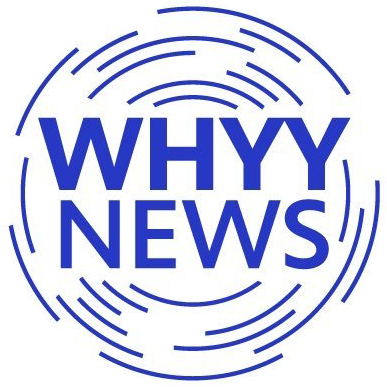 Get daily updates from WHYY News!