Errant tsunami warning reaches some at the Shore and beyond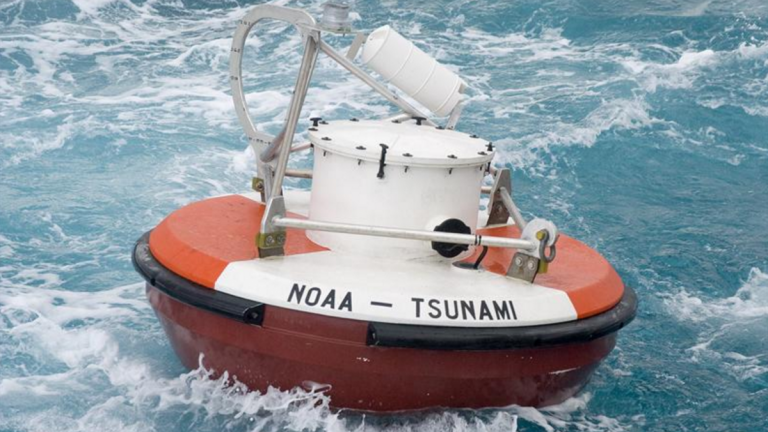 An errant tsunami warning alert Monday raised eyebrows at the Jersey Shore and beyond.
The warning was sent to subscribers of the Asbury Park and Harvey Cedars police departments' Nixle systems, a service used by emergency service agencies to push alerts to nearby residents. It was retracted minutes later.
Asbury Park NJ tsunami warning??? Are you kidding me? Obviously a test but where does it say that in the text? @inAsburyParkNJ @AsburyParkPress pic.twitter.com/Wy2l23nJkt

— willis (@willis__jay) April 29, 2019
The National Weather Service was testing the alert system, Harvey Cedars Police Chief Robert Burnaford posted on the department's Facebook page.
"We apologize for the scare and are working on a solution to prevent this from happening again," he said.
The test alert originated from one of the National Weather Service's U.S. Tsunami Warning Centers, but that was not evident until clicking the warning link and scrolling past a few lines of text.
"This message is for test purposes only. This is a test to determine transmission times involved in the dissemination of tsunami information," said the alert, which was automatically generated.
The tsunami alert also reached some in South Carolina and Texas.
The last time a false alert reached smartphones in New Jersey was in February 2018.
That alert was sent to smartphones from New Orleans across to Florida and up into the New England region.
New Jersey has experienced weather-generated tsunamis, or meteotsunamis, on at least three occasions since 2013.
The latest occurred in May 2018 when a line of severe thunderstorms barreled across the region and exited over the Atlantic Ocean.
The National Weather Service said that this type of tsunami is generated by "abrupt changes of atmospheric pressure in the causative storm system, which is a line of thunderstorms that moved over the ocean in this case."
The service said the tsunami was registered by air pressure sensors and tidal gauge readings in and near the coastal waters.