Eat, drink and be wary? How to stay safe this pandemic Thanksgiving
Here's what you need to know about gathering in the Delaware Valley, plus tips on how to keep everyone safe.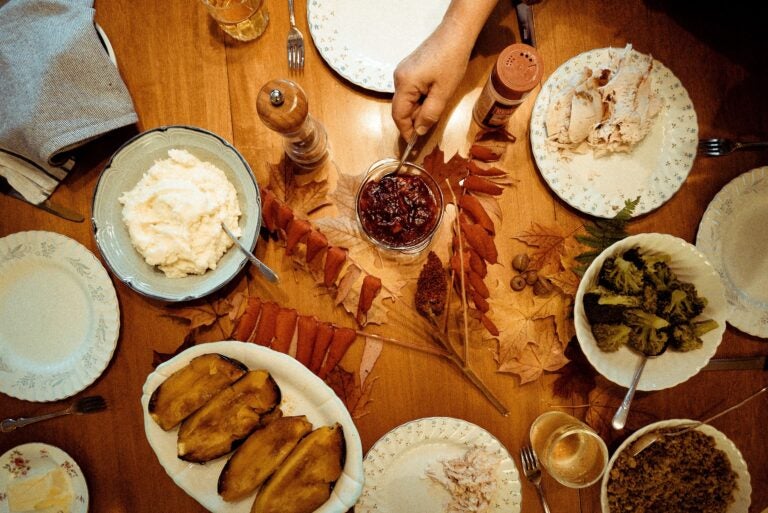 Ask us about COVID-19: What questions do you have about the current surge?
As coronavirus cases skyrocket across the country — including in the Delaware Valley — many are weighing an increasingly difficult decision: Do we spend Thanksgiving with our loved ones?
While we're encountering a stage in the pandemic with the highest case counts so far, many governors and state officials are announcing gathering limits, recommended travel restrictions and quarantine requirements, especially for people traveling out of state.
Public health experts are pleading with people not to gather in celebration of Thanksgiving with friends or family outside of their immediate household.
With the rate of community transmission so high, says University of Pennsylvania social epidemiologist Carolyn Cannuscio, everyone becomes at risk of contracting COVID-19.
"We all need to think of ourselves as engaged in this challenge to prevent as many new cases as we can prevent while awaiting those vaccines, and it won't be forever," Cannuscio said.
Here is some guidance on what to know about gathering in Pennsylvania, New Jersey and Delaware, plus tips — whether you're spending Thanksgiving without the family this year, or navigating a socially distanced dinner — on ways to keep everyone safe this holiday:
Philly and Pennsylvania
At the end of October, Philadelphia Health Commissioner Thomas Farley urged residents to cancel holiday gatherings. 
"We're not going to get past this epidemic by Thanksgiving, or by Hanukkah, or by Christmas," Farley said in late October. "Family gatherings right now are simply very dangerous … these are not normal times."
Gathering with anyone who's not in your immediate household, Farley said, could potentially spread the virus.
This was followed by the city's Nov. 16 announcement of a six-week semi-lockdown starting Nov. 20, banning indoor dining and indoor gatherings. For outdoor gatherings, the recommendation is no more than 10 people per 1,000 feet, and food is prohibited so people can adhere to mask-wearing protocols.
Much of the current increase in COVID-19 is caused by various types of gatherings, including small gatherings like dinner parties and birthday parties, Health Secretary Dr. Rachel Levine said on Oct. 29. "Because gatherings are a significant culprit in the spread of COVID-19, the holidays will be very different this year."
Under new Pennsylvania restrictions announced Nov. 17 by the Wolf administration, masks are required indoors wherever people from different households are gathered — regardless of social distancing.
Travelers entering or returning to Pennsylvania, aside from regular commuters, must obtain negative COVID-19 tests within 72 hours prior to arrival or otherwise quarantine 14 days after arrival.
Levine said the state will continue to ask people to contact friends and family virtually long as cases continue to rise.
"That's a tremendous sacrifice we are asking people to make, but it's absolutely necessary during this challenging time," Levine said.
"I understand people get immune to numbers, but each of those numbers is a person. Each of those new cases is someone who now has COVID-19. Each of those hospitalizations is someone sitting in a hospital bed that might be on a ventilator, and tragically we are starting to see some more deaths."
New Jersey
For his part, Gov. Phil Murphy is asking residents to scale down Thanksgiving dinner plans.
"We know indoor gatherings in homes are particularly dangerous places for COVID-19 to spread," Murphy tweeted. "We're urging everyone to keep their plans as small as possible. The [smaller] the gathering, the less likely it is that someone is infected."
On Nov. 16, the New Jersey governor announced new COVID-19 restrictions to help slow this next viral wave.
Indoor gatherings are currently limited to 10 people, per state guidelines. Under the tightened protocols, outdoor gatherings are maxed at 150 people starting Nov. 23.
"There's no question: Behind private doors, it's harder, which is why we're pleading with folks," Murphy said. "I, or any of us, can't be in your living room for Thanksgiving. You probably wouldn't want us to begin with."
Delaware
Delaware health officials are warning people not to gather for Thanksgiving.
Dr. Karyl Rattay, director of the Delaware Division of Public Health, said no one should gather for Thanksgiving with anyone who is not in their household, even other family members. She said eating with people who are not in your household, especially if you are sitting close by, is one of the ways the virus is easily passed from person to person.
"We've got to keep it small this year," Rattay said. "We really, truly hope that this is the last year that we need to say this, but it's important that we do everything we can to turn this around."
Starting Nov. 23, indoor gatherings will be limited to 10 people, per new restrictions set by Gov. John Carney.
What the CDC says
The Centers for Disease Control and Prevention released its own Thanksgiving guidelines to supplement those issued by state and local leaders.
The health agency's guidance largely echoes that of Delaware Valley health officials, highlighting the varying levels of risk that accompany in-person gatherings.
"Unfortunately, the COVID-19 epidemic is worsening," the CDC wrote in its guidance, "and small household gatherings are an important contributor to the rise in COVID-19 cases."
Who is considered high-risk?
People with, or exposed to, COVID-19 in the last 14 days are urged not to attend in-person gatherings. Those waiting on coronavirus test results and/or exhibiting COVID-19 symptoms should also avoid such gatherings.
The CDC recommends that people at increased risk for severe illness — including people who are immunocompromised, have chronic health conditions, or are over 64 years old — avoid in-person gatherings with people outside their household.
What risk factors should I consider?
The CDC cited several factors that contribute to the risk of spreading the virus during such gatherings.
High or rising community levels of COVID-19 — both in the gathering location and the areas where attendees are coming from — increase the risk of infection.
Georgia Tech has created an interactive national map that visualizes the risk at which an attendee of a gathering (depending on size and location) may be positive for COVID-19.
Here's where to find information on the number of coronavirus cases in Philadelphia, Pennsylvania, New Jersey and Delaware.
How people plan to travel and where folks plan to gather also play important roles. Public modes of transportation — whether via plane, subway or otherwise — offer additional places where travelers can be exposed to the virus. Indoor gatherings, particularly in small enclosed spaces with poor ventilation, pose a greater risk than outdoor gatherings.
Traveling by car to a destination may seem like the safest bet on paper, says Penn's Cannuscio, but it's not that simple.
"We have to think about our families, and then we have to think about what if every single family makes the same decision we're making?" said Cannuscio, who works with a team of contact-tracers at Penn in collaboration with the city's public health department. "We're all gonna get on the road for Thanksgiving the way everyone usually does in the U.S.? There's traffic, people are stopping at rest stops, there are probably more accidents on the road, putting more pressure on first responders and on the hospitals."
The longer the gathering and the higher the number of attendees, the greater the risk. How well attendees from different households can stay at least 6 feet apart while masked should factor heavily into any Thanksgiving planning.
How attendees behave prior to and during Thanksgiving gatherings makes a difference, CDC guidelines explain. Folks who did not consistently adhere to social distancing, mask-wearing and other safety precautions pre-Thanksgiving pose more risk than those who did. Similarly, adhering to those same precautions while gathering for the holiday mitigates the risk of spreading the virus.
How can I mitigate risk?
The best way to lower the risk of spreading the coronavirus is to avoid in-person gatherings with people outside your immediate household or celebrate the holiday virtually. On Thanksgiving Day, Zoom is lifting its 40-minute meeting limit for free.
Those who choose to gather for Thanksgiving in person can decrease their risk of spreading the virus by adopting COVID-19 safety precautions like mask-wearing and social distancing.
El País, a Spanish newspaper, recently illustrated three common settings, including a social gathering in a living room, to understand how contagion works.
If six people gather inside a home and one person is COVID-positive, El País explains, the likelihood of contagion is high if no measures are taken to combat infection.
Health officials increasingly point to this type of gathering, where people let their guard down among friends and family, as one reason behind the surge in COVID-19 cases.
"Irrespective of whether safe distances are maintained, if the six people spend four hours together talking loudly, without wearing a face mask in a room with no ventilation, five will become infected, according to the scientific model explained in the methodology," Javier Salas writes.
[2/7] The first setting is a gathering of six people inside a living room, where one of the individuals is infected. Regardless of the distance between them, if they are not wearing face masks and the space is not ventilated, everyone will be infected within four hours pic.twitter.com/exjDIRuWfh

— El País English Edition (@elpaisinenglish) October 28, 2020
If face masks are worn, four people are at risk of infection, Salas writes, adding that masks alone will not prevent infection if the exposure is prolonged.
The risk of infection drops when the group uses face masks, shortens the length of the gathering by half and ventilates the space, per Salas.
Thinking of quarantining and getting tested beforehand? More to consider
For people who are choosing to see people outside their social bubble or not from their immediate household, it is recommended to quarantine for 14 days and get tested for COVID-19 prior to the gathering.
Penn's Cannuscio said it may seem like a great way to prevent the spread of COVID-19, but it's certainly not foolproof.
For one, people may end up breaking their quarantine, or interpreting the word quite loosely by interrupting the isolation period in order to travel or run errands.
She said in her contact-tracing work, it's not uncommon for her team to have spoken to someone who tested negative for COVID-19 one day, and a few days later becomes symptomatic. Part of the reason behind that is because the test for SARS-CoV-2 is only a snapshot of your health on that single day you were tested.
"You can't really use tests reliably as a way to get a free pass for whatever you want to do," Cannuscio said. "I see it as a challenge to our system to use testing in that way because we've had such testing shortages throughout the course of the pandemic. We've had delays in getting results from testing, which makes contact tracing incredibly challenging."
Navigating your Thanksgiving meal
When it comes to the meal itself, CDC officials encourage a number of measures to reduce the risk of infection:
Avoid potluck-style gatherings — encourage guests to bring food, drinks and utensils for themselves and members of their household.
Designate one masked person to serve all the food to limit the amount of contact from different people.
Make sure guests wash their hands thoroughly before and after preparing, serving and eating.
Wash dishes in the dishwasher or with hot soapy water immediately after eating.
Avoid alcohol — folks in an altered state may find it more difficult to practice proper safety measures.
Based on reports from local contact-tracing efforts, Cannuscio said she has some concerns about the spread of COVID-19 while sharing meals even outside.
She said if people do choose to eat outside, it's important to make sure people are even more than six feet apart. Cannuscio also suggests having separate tables set up for individual households.
"Sure, you'll have to talk at a greater distance, but I don't think that the six-foot rule should be interpreted so literally in this moment when the risk of transmission is so high," she said. "I think people should put as much space between them and members of other households as they possibly can."
Cannuscio added she recognizes the holidays may feel like a difficult time to be alone, particularly for people who live by themselves. For households of one, some safer alternative alternatives include making individually packaged desserts and sitting outside, socially distanced, after dinner. Or eat your meal with loved ones over Zoom and then head out on a masked walk with a friend afterward.
Cannuscio said many epidemiologists are worried about an even larger and deadlier coronavirus surge from Thanksgiving. She said it's up to all of us, individually, to be mindful of the continued need to take the pandemic seriously, even eight months since we first started feeling the effects.
"Now is not the time to say, 'Oh just this once,'" Cannuscio explained, "because this moment is a really unsafe moment in the pandemic."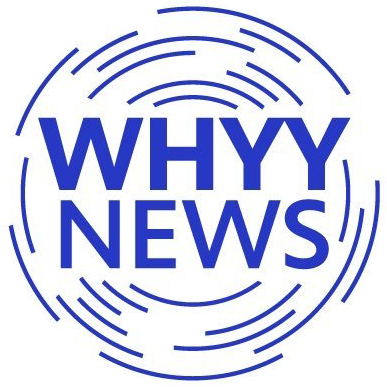 Get daily updates from WHYY News!
WHYY is your source for fact-based, in-depth journalism and information. As a nonprofit organization, we rely on financial support from readers like you. Please give today.