'We want to know, what are you doing?': Eastwick residents question officials on proposed levee
Residents of a flood-prone Philly neighborhood learned more about a proposed 15-foot levee near their homes during a meeting Wednesday.
Have a question about Philly's neighborhoods or the systems that shape them? PlanPhilly reporters want to hear from you! Ask us a question or send us a story idea you think we should cover.
Residents of Philadelphia's most flood-prone neighborhood learned more about a proposal to build a 15-foot high levee near their homes during a public meeting in Eastwick Wednesday.
Some left feeling that not all their questions had been answered.
"I would be in favor of the levee … if in fact it's going to make a difference and not just to put us off and appease us," said Denise Statham, a retired pastor and hospital chaplain whose Eastwick home has flooded multiple times. "I want to see some information on how it's really going to help us in this situation."
Late this summer, the U.S. Army Corps of Engineers released a long-awaited study of potential solutions to Eastwick's chronic flooding. It recommended a 1400-foot-long levee, looking like an earthen berm, be built along Cobbs Creek behind a row of flood-prone homes.
The agency's analysis found that such a levee could prevent on average over $4 million in flood damage to homes and infrastructure per year, from 2030 to 2080.
It would not be the first levee in the area. There are 200 existing levee systems in Pennsylvania, many of them decades old.
The levee proposed for Eastwick is designed to handle a 100-year storm without overtopping. That means it would protect against all the floods Eastwick has experienced in recent decades — the biggest being Hurricane Floyd in 1999 and the latest being Tropical Storm Isaias in 2020 — according to the Army Corps' analysis.
"The levee, as currently designed, would protect against all of these," Jacob Helminiak, a hydraulic engineer with the Army Corps, told WHYY News.
Officials with the Army Corps, speaking Wednesday to a packed room at the Eastwick recreation center where a quiet sound system made speakers at times hard to hear, addressed concerns that the levee could create more flooding up and downstream.
The agency's modeling has shown that the levee would reduce water levels during a 100-year storm along the Cobbs Creek near Saturn Place by 6 to 7 feet, while increasing water levels downstream where the Darby Creek crosses 84th Street by over a foot. Helminiak said the levee would not cause any structures to flood that would not flood anyway during a 100-year storm.
"It's mostly a benefit," Helminiak said.
Still, the Army Corps hopes that other measures, like dredging the streams or creating new wetlands, could eliminate the so-called "induced flooding."
The Army Corps needs the city of Philadelphia's buy-in in order to build the levee. City officials say they will wait for approval from the community before signing on, but it's not yet clear how officials will measure support among residents or what level of consensus they will seek.
The levee would not stop all types of flooding that Eastwick is vulnerable to. Officials acknowledge this, and say other solutions will be needed alongside the levee to fully address the problem.
Korin Tangtrakul, who manages place-based initiatives with the city's Office of Sustainability, told WHYY last month she sees the levee as "one piece of a bigger puzzle that we're working on."
During Wednesday's meeting, residents asked about other solutions — such as buyouts, an early warning system, regular storm drain clearing, and a nature-based solution that could guide floodwaters to the nearby John Heinz National Wildlife Refuge.
"Every meeting I go to, I ask, … 'Why aren't they upgrading sewer systems or dredging the creeks?' And no one yet has answered that question," Statham said. "All we wanted was a schedule of when [they're] going to clean the drains. That shouldn't be so hard."
Several residents expressed frustration at how long it has taken for the city and federal government to focus on alleviating the flooding in Eastwick, and for the Army Corps in particular to produce the preliminary levee recommendation.
The levee concept is currently in a public comment period, extended through Nov. 15. Army Corps officials say a final feasibility report is "anticipated" by summer 2024. If all goes smoothly, construction could begin in four to five years.
In the meantime, the neighborhood needs a short-term solution to the flooding, said Wilson Alexander. Alexander's Eastwick home has flooded several times, leaving his household to deal with a totalled car, mold, and other damage.
"People in Eastwick … live in a crisis every day," he said. "When it rains, the first thing they're thinking is flooding."
Alexander, who works in the office of state Senator Anthony Williams, would like to see the city set up temporary flood barriers while a longer-term solution is built.
The city is currently evaluating whether a row of temporary HESCO flood barriers, stacked two high in the place where the Army Corps is recommending the levee, could help reduce the flooding.
"My problem was that I didn't hear that they were going to be putting them up anytime soon," Alexander said. "We want to know, what are you doing? … So people know that there's a long-term solution, but there's also some short-term solutions as well."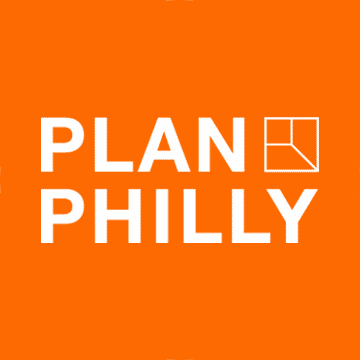 WHYY is your source for fact-based, in-depth journalism and information. As a nonprofit organization, we rely on financial support from readers like you. Please give today.