Eastern State Penitentiary sets death row to music
Inside ESP's Cell Block 15, artist Mark Menjivar installed a composition written by Texas death row inmate David Lee Powell, who was executed in 2010.
Listen
1:48
Eastern State Penitentiary has fully reopened for tours throughout the historic prison museum, after two pandemic years of closures and partial reopenings. For the first time ever Cell Block 15, aka death row, is open to visitors.
Like many places in the gloomy stone prison that suffered significant deterioration when it was abandoned in the 1970s, death row had been cordoned off for safety. Visitors were only able to look from a distance. Now they are able to walk into the cells to get a feel of solitary confinement.
The opening of death row was instigated by an artist sound installation. A speaker system has been put into the space to play back a recording of a composition by David Lee Powell, a death row inmate in Texas who was executed in 2010 for the killing of police officer Ralph Ablanedo in 1978. At the time of his execution by lethal injection he was the longest-serving death row inmate in the country, 32 years.
Powell had no previous musical training, and did not have access to any musical instruments while imprisoned. His only way of listening to music was through a radio he was allowed to keep in his cell.
"He was a mathematical genius," said artist Mark Menjivar. "I think that was one of the primary lenses he viewed the world through."
While in prison Powell took an interest in the mathematics of chance. He had read a magazine article about music written through a process of randomness that had been used by composers like John Cage. He then set his mind to re-writing "Der Spiegel" (The Mirror), a piece for violin duet attributed to Mozart.
Powell invented a process to randomize the rhythms of the notes.
"To compose this score, he took a dime and flipped it thousands and thousands of times," Menjivar said.
Powell had no way to hear the music he composed. It only existed as a theory in his head, until years later when his lawyer, working on one of Powell's appeals, was able to have a pianist play the piece for Powell over the phone.
Menjivar created a digital MIDI recording of Powell's version of Der Spiegel and it now plays through ESP's death row, which has over time dilapidated into a formidably eerie state.
The music is a strange bedfellow for death row. It's jaunty. Der Spiegel was written as a novelty song of retrograde inversion: a single sheet of music was designed to be read simultaneously by two musicians seated across from one another, one reading from the top down, the other reading from the bottom up.
"One of the things that I'm always struck by is how upbeat it is," said Menjivar. "It's in allegro. It's 120 beats per minute. It's very light and cheery. I reflect on the dissonance of that, that this is a score that was written by somebody who was on death row."
The installation is part of a larger project of Menjivar's as an artist in residence with the Texas After Violence Project, an organization that documents and makes public the experiences of people harmed by the criminal justice system, including those killed by court-ordered capital punishment.
After his execution, all the contents of Powell's cell were given to the Texas After Violence Project, and subsequently turned over to Menjivar. He keeps all of Powell's possessions in his art studio, from which he creates art projects.
"I have 17 boxes of items," he said. "Those boxes contain everything from contact solutions, to chess boards, to his shower shoes, to food items. There are hundreds of envelopes filled with newspaper clippings on everything from yogurt and computer-based music."
It was in those 17 boxes that Menjivar discovered Powell's sheet music for Der Spiegel. Visitors to death row may take away a brochure about the project, which includes the entire musical score as written in Powell's hand.
Menjivar hopes visitors to his sound installation inside ESP's death row will be drawn into thinking about capital punishment.
"I've been living with these items from somebody who was executed for almost six years, thinking about David's life, also thinking about the life of the police officer that he took," he said. "There is a weight to it, something that I don't take lightly."
Cell Block 15, built in 1959, was the last and most modern addition to Eastern State, 130 years after the original prison was completed. Even while under construction there were concerns that the prison had become obsolete. Death row lasted 12 years, until 1971 when the prison closed. During that time no inmate was executed on site.
Eastern State Penitentiary will keep the sound installation inside Cell Block 15 for at least a year. As with many of ESP's artist installations, it may stay longer than originally intended.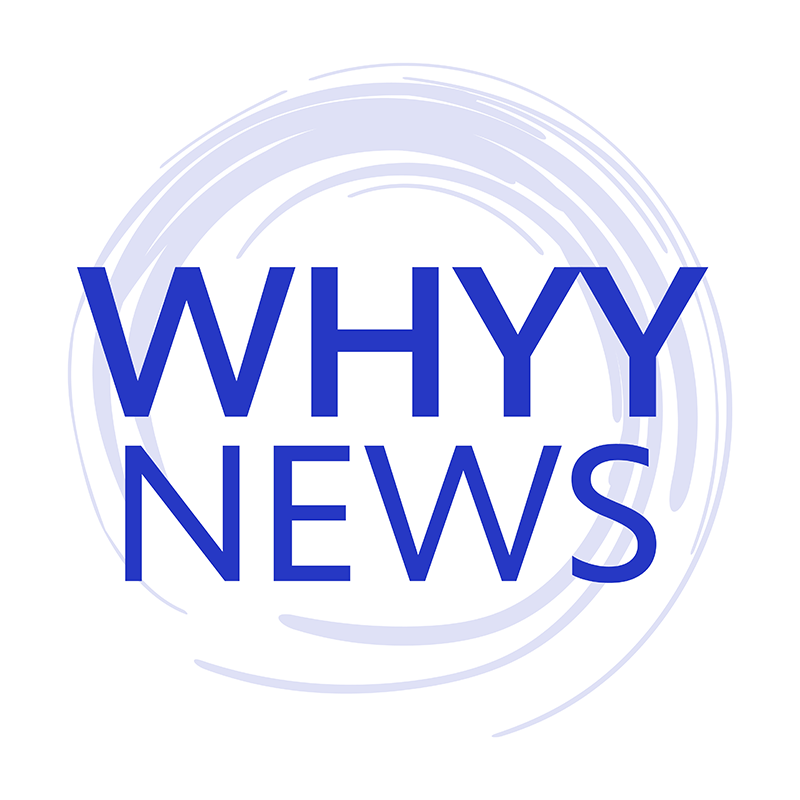 Get daily updates from WHYY News!
WHYY is your source for fact-based, in-depth journalism and information. As a nonprofit organization, we rely on financial support from readers like you. Please give today.