UPenn has the same sculpture that just won a major prize at Venice Biennale
Last year the University of Pennsylvania installed a large, bronze sculpture on its campus, "Brick House," by the Chicago-based artist Simone Leigh. Last week a replica was installed halfway around the world at the Italian arts exhibition Venice Biennale, where it won one of the most prestigious prizes in the international art world: the Golden Lion Award.
"Brick House" depicts the giant head of a Black woman atop a large, rounded mound, reminiscent of a hoop skirt or the traditional mud-based dwellings in Cameroon. The sculpture was originally commissioned for New York City's High Line rail park. A copy was donated to UPenn by alumnus Glenn Fuhrman in 2020.
UPenn art history professor Gwendolyn Dubois Shaw's office window has a direct view of "Brick House," and says she constantly sees people stopping to take pictures of it several times a day.
"For years, a picture with [John J. Boyle's] Benjamin Franklin was something that everybody wanted to get, or a picture with the [Claes Oldenburg] button in front of Van Pelt library," she said. "But I think more recently Brick House has usurped that position as one of the favorite spots."
Another copy was sent to the main exhibition of the Venice Biennale, at the Arsenale. Leigh also created work for the United States pavilion. She is the first Black woman artist to represent the U.S. at the Biennale.
The Biennale also awarded a Golden Lion to another Black woman, the British artist Sonia Boyce, for the body of work she created for the British pavilion. Like Leigh, Boyce is the first Black woman to represent her home country at the Biennale.
Shaw says the fact that the Biennale's top prizes have gone to Black women represents a fundamental shift of diversity and inclusion in one of the most prominent art forums in the world.
"The Venice Biennale has not always had a very equal representation of different countries," she said. "When it was founded at the turn of the 19th to the 20th century, there were only a handful of countries exhibiting there. Over the years, that number has grown, but it's only in the last couple of decades that African descended artists have been participating."
"Brick House" was given a prominent position at the entrance of one the main exhibitions at the Biennale in the Arsenale, a former dockyard. The 16-foot tall sculpture nearly reaches the concrete ceiling, dramatically lit and flanked by the Arsenale's original brick columns. It dominates the interior space.
That setting is very different from the outdoor location on UPenn campus where the University placed its copy of Brick House, set among grass and surrounded by trees.
"I think it's become a really iconic work of art on the campus at Penn," said Shaw. "I'm so glad that it's there."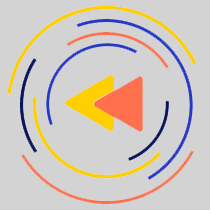 Saturdays just got more interesting.