Do wishes come true? 2014 review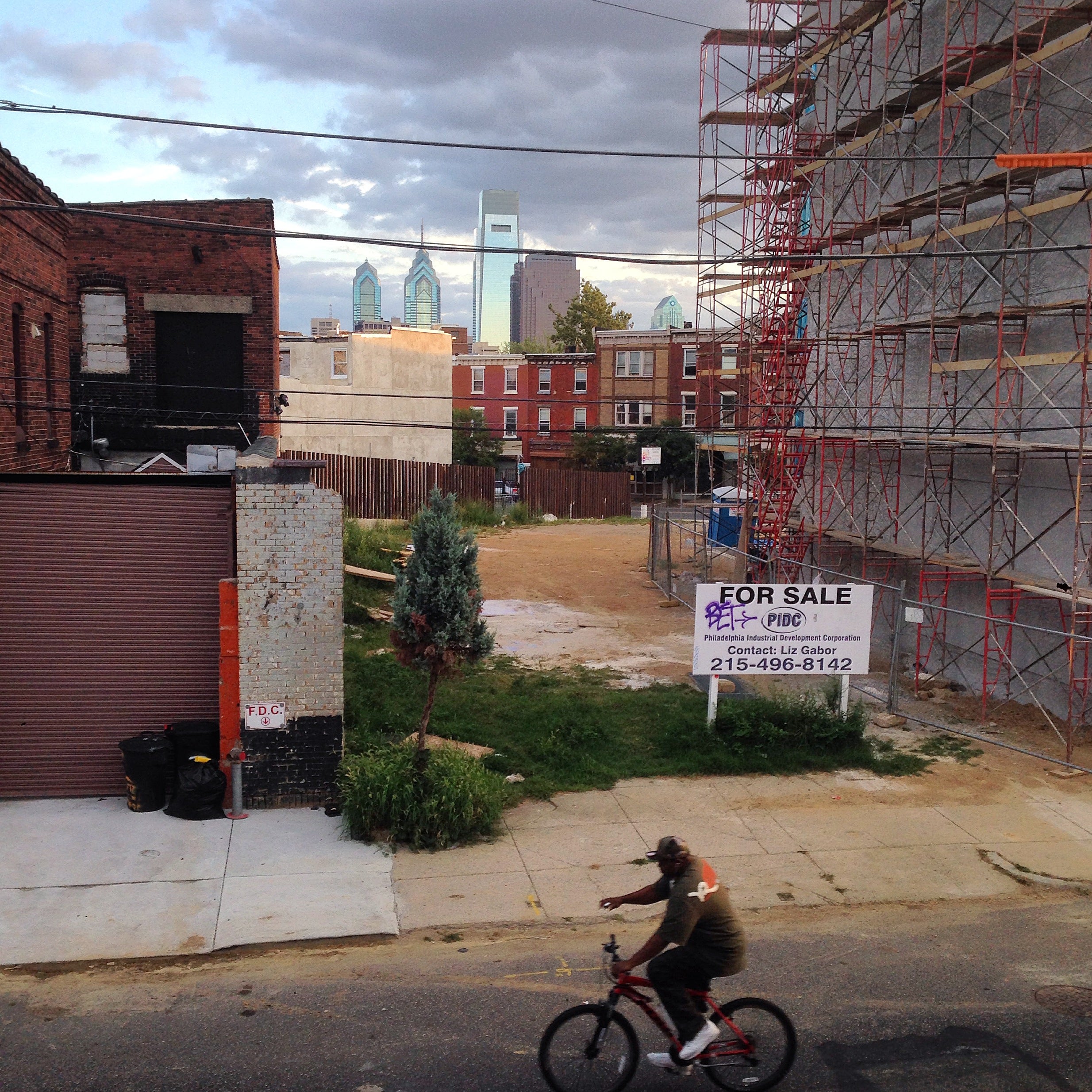 December's days dwindle, and I'm looking back at my 2014 wish list to see which of my hopes edged toward reality and what we'll still be waiting on in the coming year.
HIGH HOPES
Bank on it:
This year the Philadelphia Land Bank edged closer toward full operations: the Land Bank Strategic Plan was developed and was adopted by City Council and a permanent board was appointed. Both are solid achievements on a swift schedule. The plan is, by and large, smart and data-driven. The plan itself could have been stronger with the inclusion of benchmarks for the land bank's work that would enable the public to measure its progress, successes, and shortcomings as it begins operations. Still, I applaud Interface Studio for creating a clear plan that reflects input from advocates and community groups. It's a good foundation for the land bank to begin the important work of putting vacant property into responsible hands for new uses.
Make public plazas:
We're in a testing phase to see if public spaces like Dilworth Park and LOVE Park can remain truly public as they're redesigned. This fall Dilworth Park emerged from years of renovation as a more functional plaza and provides an attractive western approach to City Hall. Heavy programming of Dilworth by Center City District, which has a long-term agreement to manage the space, has done a good job of drawing people and inviting them to linger. It remains to be see is if there will be any conflicts between programming in the privately managed public space and free speech on City Hall's western apron. (To hold a demonstration in Dilworth protesters must obtain a permit from the City Managing Director's office, barring other planned events.) Recent demonstrations after decisions in the Michael Brown and Eric Garner cases have apparently used Dilworth with little incident. As for LOVE Park – we will learn more next year about its future designs. But so far the city seems very aware that it should remain a civic space that can support public gatherings. More to follow in the coming year.
GETTING THERE
Bike share for the people:
If we're to call Philly Bike Share a success next year it will be because it will be a transformative transportation choice actually serves a broad spectrum of Philadelphians. The Better Bike Share Partnership is hard at work to build an equitable bike share system, designed to meet the needs of low-income Philadelphians by helping to resolve hard barriers to use like station location and payment systems, as well as soft ones like negative perceptions about biking. We'll be following how bike share takes off and who actually uses it.
Safer construction sites:
The Department of Licenses & Inspections remains under scrutiny plans swirl to reorganize the agency and improve its operations. This month City Council is pushing to consolidate L&I with other agencies in a cabinet level Department of Planning and Development. A task force report released in the aftermath of the fatal demolition-related collapse at 22nd and Market in 2013 recommends dividing L&I's responsibilities into two departments. Despite these conflicting plans, there are signs of progress that will help make construction sites safer – from stricter requirements for professionals doing construction work to clear project information signage. Sadly my hope that the city will require contractors to install temporary protections like sidewalk bridging during demolition and construction remains a discretionary part of site safety plans.
Reformers, hold fast:
Some of the Nutter administration's planning and governmental reforms will outlive his final term in office. Others may not. As I'd hoped, voters came out in favor of making the Office of Sustainability permanent. It was also great to see that after years of pilot programs, legislation passed adding pedestrian amenities like parklets and plazas to the city's streets code. The Water Department's Green City, Clean Waters marches on with green infrastructure work. But it remains very much in doubt if City Council will support the implementation of plans developed with broad public participation – from the installation of bike lanes to zoning remapping that advances district plans.
JURY's OUT
Easy NPT
I wished for a smooth transition to SEPTA's New Payment Technology. While we now know the smart card system will be called SEPTA Key and new equipment is cropping up around town, the project is running more than a year behind schedule. Fingers still crossed for a painless transition.
Public Information Unlimited
Ever more public information is creeping into digital sunshine. Perhaps the biggest setback to open data and public information in Philly was the resignation of Chief Data Officer Mark Headd this year. Headd quit over the Revenue Department's reluctance to release property tax data and more general frustration with city government's persistent 20th century answers to 21st century possibilities. Still, there are glints of hope: Agendas and transcripts from the heretofore shadowy Vacant Property Review Committee are being published on City Council's website, Zoning Board of Adjustment appeals are now browsable (for future hearings, unfortunately not looking backward), and a new section on the Mayor's website make it easier to find out more information about boards and commissions with Mayoral appointees. As the city undertakes a new web redesign, I hope to see even deeper transparency and openness. We'll be watching.