Delaware's rivers and streams are the most polluted in the U.S., a new report says
Environmental Integrity Project evaluated waterways classified as impaired, unfit for swimming, recreation, aquatic life, fish consumption, and drinking.
Delaware has a higher percentage of rivers and streams affected by pollution than any other state in the country, according to an Environmental Integrity Project report that evaluates the success of the Clean Water Act — 50 years after it was signed into law.
Released Thursday, the report evaluates waterways across the United States that are classified as impaired. That means they're too polluted to meet standards for uses such as swimming and recreation, aquatic life, fish consumption, and drinking.
The report credits some of the successes of the Clean Water Act —- it provided funding for thousands of upgrades to wastewater treatment plants and played a role in reducing raw human waste and industrial discharges from pouring into rivers and streams. However, the report's authors argue there are weaknesses in the law that have left several waterways tainted.
The Environmental Integrity Project is calling for federal and state agencies to hold farms accountable for agricultural runoff and impose harsher enforcement of regulations, upgrade technology for treatment plants, and improve standards for those plants.
"Fifty years ago, we had the imagination and political will to face big problems and try to do something about them. We're hoping at this half-century mark that we can find the courage to recommit to the Clean Water Act and make the hard decisions we need to make if we're ever going to get fishable and swimmable water for everyone," said Eric Schaeffer, executive director of the Environmental Integrity Project and former director of civil enforcement at the Environmental Protection Agency. His comment came during a Thursday press conference on the report.
Streams and rivers across the United States still are encumbered with toxic algae and pollution, some of which stems from oil refineries, chemical plants, and slaughterhouses, the report's authors say. They argue that waterways are vulnerable to these types of contamination because for decades the EPA has not updated technology-based standards for pollution control systems.
Half the assessed river and stream miles in the United States are classified as impaired, as are 55% of lake acres that have been studied, according to the report. But those numbers don't reveal the full scope of the problem, the report says, because 73% of river and stream miles across the U.S. — and almost half of lakes — have not been assessed in recent years.
The report uses the most recent data and information on waterways that all states are required to submit to EPA.
The impact in Delaware is among the worst, according to the Environmental Integrity Project. The group's report finds that 97% of Delaware's 1,104 miles of assessed waterways are listed as impaired for one or more uses. In addition, 100% of the state's 775 square miles of assessed estuaries are impaired. Delaware's rivers and streams are contaminated with pollutants such as  fecal bacteria, nitrogen and phosphorus, pesticides, PCBs, and dioxins.
"The fact that Delaware has the highest percentage of impaired rivers and streams in all of the U.S. shows there is a clear failure here to protect public health," Maria Payan, an activist with the Socially Responsible Agriculture Project, said at the press conference.  "The land and the water can only take so much. It's beyond belief that so many here in our beautiful state cannot pour a glass of clean water, cook or bathe their children in clean water. Birth defects, miscarriages, high cancer rates — when is enough enough?"
Part of the problem, the Environmental Integrity Project says, is the state's large number of slaughterhouses and factory farms, which have sprayed wastewater with high levels of fecal bacteria onto corn fields — ultimately contaminating drinking water. Last year, a judge ordered chicken products company Mountaire Farms to pay out $65 million to nearby residents who said its farming practices contaminated their drinking water.
Delaware's water and sewage infrastructure also failed to keep up with a boom in residential and commercial real estate growth in the late 1990s and early 2000s, the environmental advocates say.
Among neighboring states, the report noted that in New Jersey, 97% of estuaries and 95% of rivers and streams are impaired. In Pennsylvania, just 30% of rivers and streams are impaired.
The Environmental Integrity Project is calling on Congress and the EPA to strengthen the Clean Water Act through steps that include closing the loophole for agricultural runoff and other "non-point" sources of pollution. The law has mechanisms to deal with point sources, such as pipes that discharge pollutants, but runoff and nonpoint sources were left to mainly voluntary measures.
"Factory-style animal production is an industry with a massive waste stream for decades. This should be regulated like any other large industry," Payan said. "Our land and our water can only take so much. It is time to finally close that loophole."
The group also is calling for several other key measures to address impaired waters:
More frequent updates of technology-based limits for industry water pollution control systems. The report's authors say though there is a legal mandate for reviews of those systems at least every five years, industries such as cement manufacturing have not had their standards updated since the 1970s.
More consistent, universal guidelines for waterway impairment designations for all 50 states, and for gauging unhealthy levels of key pollutants like nitrogen.
Improved enforcement of certain elements of the Clean Water Act, including "total maximum daily loads," which are meant to reduce the amount of pollution until impaired waterways are restored to health.
Use of dollars from the federal infrastructure bill to fund water pollution control efforts, especially in lower-income communities of color that are disproportionately affected by pollution.
"Although achieving the Clean Water Act's goal of 100% `fishable and swimmable' waterways will be challenging, EPA should keep driving toward this target by setting interim goals by decade and by creating specific, enforceable plans to achieve pollution reductions," the report says.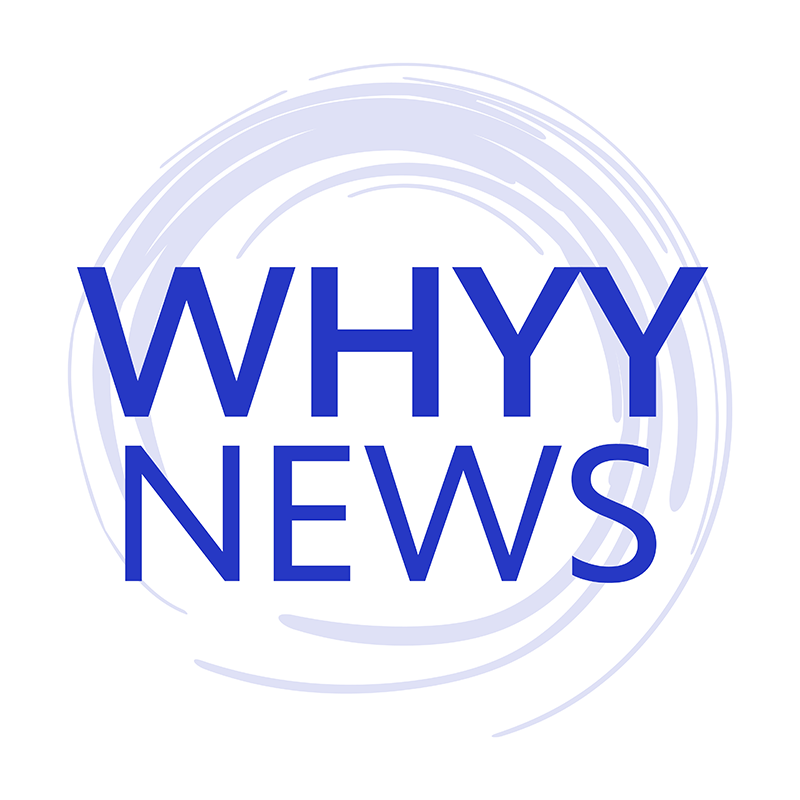 Get daily updates from WHYY News!
WHYY is your source for fact-based, in-depth journalism and information. As a nonprofit organization, we rely on financial support from readers like you. Please give today.