Counter-snipers, checkpoints, armored limo to create 'giant bubble' around Biden in Delaware
When Joe Biden visits his Greenville or Rehoboth Beach homes during his presidency, he'll travel in what one writer has called the "rolling, armored White House."
Listen
3:05
Counter-sniper units are on roofs in downtown Wilmington and Secret Service agents carry duffel bags with high-powered weapons around The Queen theater in downtown Wilmington.
Security checkpoints with concrete barriers and a wall of vehicles are in place at two spots in Greenville, through which only authorized visitors can pass after being swept with magnetometers.
A motorcade of two dozen vehicles with heavily-armed agents and medical facilities travels around New Castle County or on the roads to Rehoboth Beach with a singular mission — protecting Joe Biden.
That's some of what Delawareans are already experiencing, or can expect to witness, during Biden's looming presidency. And after he takes the oath of office on Jan. 20, Biden will be riding in an armored limousine known as "The Beast."
If residents thought Biden's security "bubble'' was a sight to see from 2009 through 2016 during his two terms as vice president, the bubble has already expanded since Election Day and will intensify even more once he occupies the White House.
Local police agencies — state, New Castle County, and Wilmington — will continue to assist the Secret Service in shielding Biden from almost any imaginable attack, and will contribute to the expense of protecting Biden and his entourage as needed.
The federal government does not reimburse local jurisdictions to support the presidential or vice presidential detail, though an exception was made to alleviate the burden on New York and Florida from visits by President Trump and his family there.
Providing the president with what former high-ranking U.S. Secret Service director Mike White calls a "360-degree level of protection'' is already evident at The Queen. Biden has held meetings at the the coronavirus-shuttered music venue almost daily since the election. He has often been accompanied by Vice President-elect Kamala Harris and has hosted House Speaker Nancy Pelosi, Senate Minority Leader Chuck Schumer and several Cabinet picks and high-ranking members of his incoming White House team.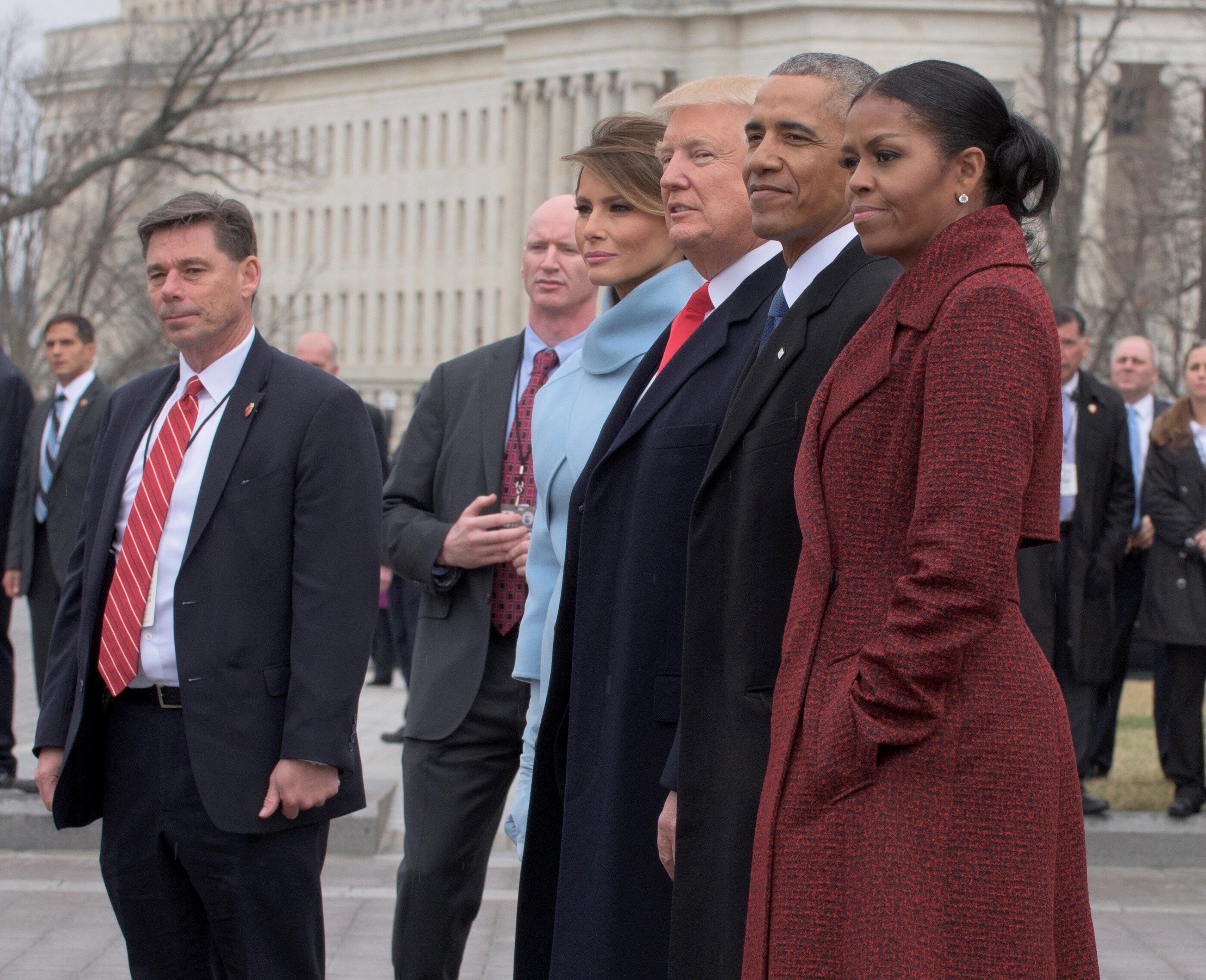 David Young, who heads the Delaware Historical Society, whose museum is next door next to the Queen, told WHYY that since Election Day, Secret Service agents have routinely used the museum's service elevators to access the roof as part of the counter-sniper force.
Accustomed to being the repository of Delaware history, Young's agency is now part of it, even with facilities mostly shuttered because of the coronavirus.
'It's pretty badass to have the Secret Service counter-sniper team'' atop the museum along with "a squadron" of Secret Service SUVs and other vehicles around their building on an almost-daily basis, Young quipped.
"We're in the line of fire,'' he said, adding that requests for information about Delaware lore  have skyrocketed since Biden won the election.
"This is great for Delaware's most famous native son. It puts us in a new realm and a spotlight on Wilmington. It has put everyone on high alert that it's our moment in the sun."
'Creating a giant bubble around the president'
The Secret Service won't reveal how it plans to protect Biden when he's in Delaware now and after he becomes president.
"Due to operational security reasons the Secret Services does not discuss, specifically or in general terms, the means, methods and resources that we use to carry out our protective mission,'' spokeswoman Justine Whelan told WHYY.
But White, former head of the federal agency's Presidential Protective Division and now a security executive in Chicago, was able to shed some light on safeguarding America's next commander-in-chief when he spends time in Delaware.
White should know. He's been on hundreds of trips with the last four presidents to their respective homes — New York City and Mar-a-Lago, Florida (Donald Trump); Hawaii and Chicago (Barack Obama); Crawford, Texas (George W. Bush), and Little Rock, Arkansas (Bill Clinton) — during a more than quarter-century tenure that ended in June 2017.
White said the service works with local law enforcement and others in a "counterpart system." The agencies "evaluate the level of security needed based on each venue'' the president plans to visit and then assign "risk matrices" to determine and assign the level of protection needed for each venture, White said.
Steps include situating counter-sniper teams in strategic, visible places like on the roofs of Wilmington's history museum and The Queen theater, conducting venue sweeps for explosives, and subjecting people entering secure areas to identification checks and a pass with a metal detector.
Plus, White added, "there are a lot of things that happen behind the scenes that people don't see."
Prior to the arrival of Air Force One at the New Castle County Airport, about 10 miles from Biden's home, a support aircraft will deliver equipment, including presidential limousines and sometimes the Marine One helicopter often seen on the White House lawn. Motorcades can also include a helicopter escort.
White also speculated that because of Wilmington's proximity to Washington, Marine One or even the motorcade could transport the president to and from the White House to his homes in Greenville and Henlopen Acres outside of Rehoboth Beach.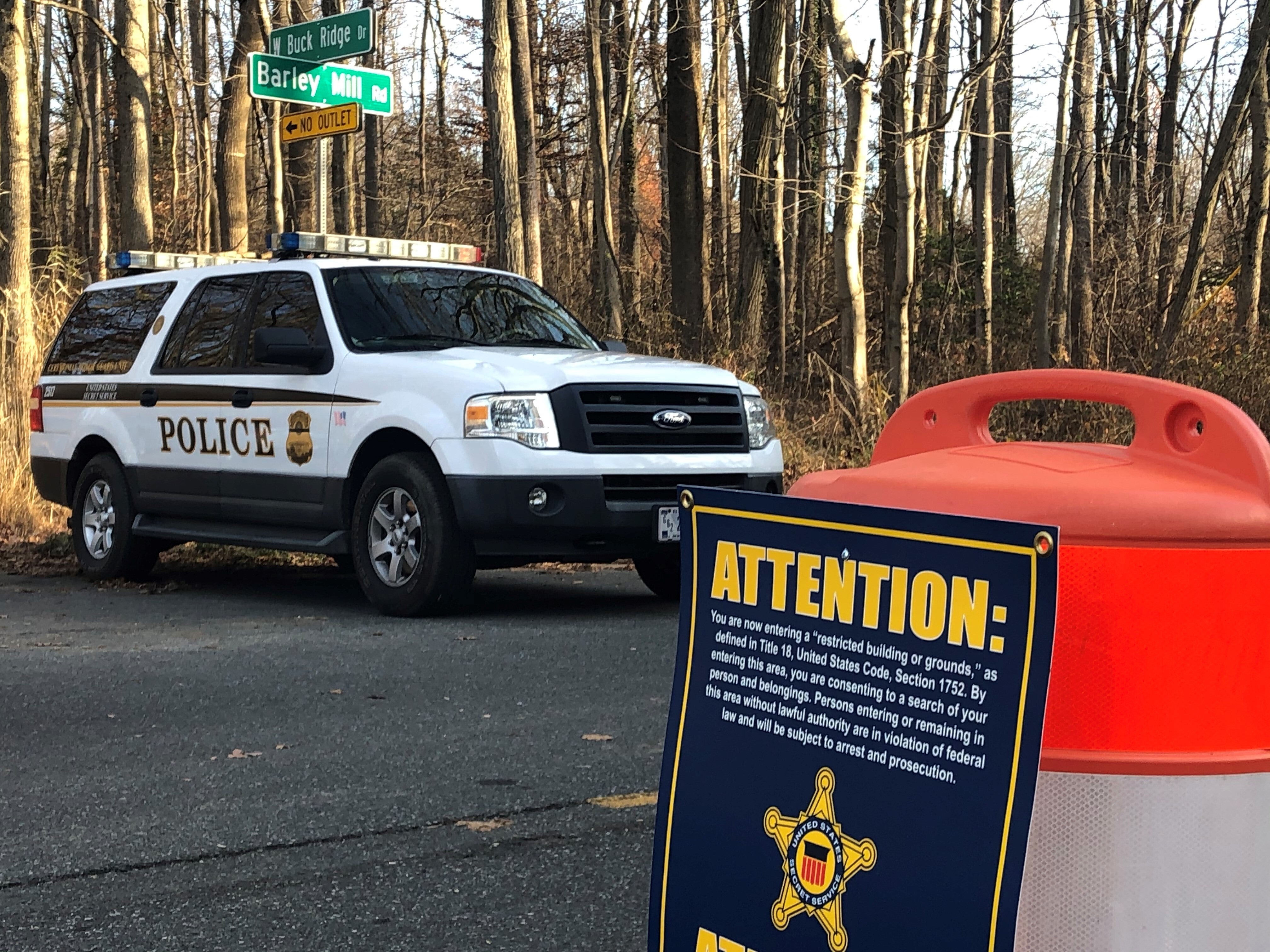 White said the presidential motorcade, which one writer has called the "rolling, armored White House," is often so big because his staff is the biggest in the U.S. government and other key administration officials often accompany him. Yet for strictly personal outings, "efforts are made to only bring the minimum of resources with you," White said.
Though the safety of the president trumps all other concerns, the Secret Service does take pains "to reduce the impact on the community as much as possible,'' White said. However, "sometimes roads have to be closed. Sometimes perimeters have to be set along those lines."
The overriding mission, he stressed, is "creating a giant bubble around the president or vice president that ideally can't be penetrated by anyone that shouldn't be in the bubble."
Wilmington police have been front and center since the inauguration. (Cris Barrish/WHYY)

Biden's motorcade to and from The Queen includes this vehicle equipped with medical facilities. (Cris Barrish/WHYY)

New Castle County Executive Matt Meyer said he's happy the county police force will be able to help Biden as president. (Cris Barrish/WHYY)

Biden arrives at The Queen last month. (AP Photo)
Expanded security detail visible at The Queen
Delawareans are already seeing this for themselves.
When Biden treks to the Queen, a line of black vehicles and police cruisers, plus a white bus for the media, take up two of the three lanes along a block of King Street behind the theatre. A side street is blocked off, covered by uniformed and plainclothes agents and officers.
"It's pretty exciting,'' Debbie Grossman, an administrative specialist in the state court system, said last week on the day Biden was there with members of his economic team, including former Federal Reserve chair Janet Yellen, his nominee for treasury secretary.
"I'm okay with the extra security,'' Grossman said outside The Queen, pointing out that Biden's visits to the theater are likely to cease once he takes office. "I know it won't last forever."
Brian Blackwell had parked across the street one day last week, hoping in vain to get Biden to sign some bobblehead dolls of him and perhaps pose for a picture. He said it was somewhat frightening to see men with military rifles staring down from the roof to the sidewalk, where a man waving a Trump flag barked about Biden being corrupt.
"But it's for his safety,'' said Blackwell, a dishwasher at a nursing home. "So the best thing I can do is just sit here and watch the motorcade come by."
Driver Tricia Jackson was a little perturbed, however, while stuck for a few minutes in the only lane that was open. "It's a headache,'' she said.
'You aren't getting through' checkpoints near Biden home
Evelyn Brady lives near Biden in a neighborhood off Barley Mill Road, a winding two-lane road lined by expensive homes and manicured lawns.
Her block ends at the private Tatnall School, and now, a security checkpoint protected by concrete barriers, Secret Service agents and their vehicles. She said a "soft'' checkpoint was in place on Election Day, and she had to show her ID to pass, but later in November the "hard" blockade was erected.
Another checkpoint is about one-third of a mile away.
Between the two barricades, down a long driveway guarded by more agents, is Biden's pondside home.
"You aren't getting through without stopping and having someone authorize you to get through,'' Brady told WHYY on Thursday while walking her two dogs — a labradoodle named Whiskey and a Schnauzer mix named Lucy.
"It's just a little bit of a hassle,'' said Brady, chuckling that if a tree falls after a storm, traffic also gets rerouted. It costs her a few minutes at most, she said.
A Biden-Harris supporter, Brady said that being forced to take a different route is a small price to pay for having the president of the United States live down the block.
"I hope that most of the neighbors appreciate that while it's an inconvenience, I think it will be good for Delaware in the end."
WHYY's recording of a reporter's initial interview with Brady on Thursday revealed perhaps another way authorities attempt to safeguard the president. Her words could not clearly be deciphered because of interference in the signal. Former agent White's web page notes that the Secret Service ensures that "presidential environments are protected against covert listening devices." WHYY later interviewed Brady by phone.
Drivers who think they can pass through Barley Mill Road at night will find their path thwarted. (Cris Barrish/WHYY)

A U.S. Secret Service agent stood guard at a concrete barrier on the road leading to the secure area on Wilmington's riverfront in the days before Biden's Nov. 7 acceptance speech. (Cris Barrish/WHYY)

Two Secret Service agents return weapons and other equipment to their vehicle parked on Market Street, in front of WHYY's office in downtown Wilmington, after an afternoon protecting Biden. (Cris Barrish/WHYY)

A Wilmington police officer stands guard outside The Queen. (Cris Barrish/WHYY)
Cost to taxpayers 'practically zero' compared to cache
New Castle County Executive Matt Meyer acknowledged that there is a cost to local taxpayers for presidential protection, an expense he considers worthwhile.
Meyer's spokesman Brian Cunningham said more than $120,000 has been spent on county police protection in the month since the election, though Meyer suggested some might be able to be recouped from Biden's campaign or the presidential transition team.
Cunningham said county records showed that about $181,000 was spent to Biden's protection during the eight years of Biden's vice presidency, which ended as Meyer took office.
Meyer, who was re-elected in November to a second four-year term, said he realizes many taxpayers and affected motorists will object, but he has no problem allocating county resources to protect fellow Democrat Biden.
"Whatever cost it is, is de minimis, it's minor, it's practically zero compared to the benefit to the county, the state, I think our country, of having Joe Biden as our leader," Meyer told WHYY News.
He said the presence of a president who lives there has given "cachet" to places like former President Carter's hometown of Plains, Georgia, and Clinton's Little Rock, Arkansas.
"And that's a brand that's not just for this week, this month, or even the four years but really forever,'' Meyer said.
Meyer said he was recently astonished to see the phalanx of Secret Service agents and police outside The Queen after leaving an interview with WHYY at its Market Street office, located less than 100 yards from the theater.
Meyer said he paused and thought, "'Oh my, this is the new president of the United States and right here,' his office is basically The Queen,'' he said. "It's kind of extraordinary, and I think really exciting, that major world policy, world leadership is happening here in Wilmington, Delaware."
His message to impacted drivers?
"There will be inconvenience,'' Meyer said. "There will be times you are running to meetings or doctor's appointments and need to go to the store and grab something real quick and it's going to take half an hour instead of five minutes."
But Meyer stressed: "We will do everything we can to keep it minor."
State and Wilmington police said in statements that they are honored to assist the Secret Service.
John Rago, spokesman for Wilmington Mayor Mike Purzycki, said Wilmington is in discussions with the Democratic Party regarding costs incurred during the virtual Democratic National Convention events at the Chase Center on the Christina riverfront.
Rago said Purzycki "has said all along that the costs are part of our duty as a city to protect the President-elect who happens to be one of our own. We are proud to be part of this effort."
Greenville resident Brady agrees that it's a small price for taxpayers, though she joked that "it might not sit well with my husband … But I say 'keep him safe.'"
Former agent White, who has ridden thousands of times in "The Beast" with four presidents, said the "wow factor" is another intangible — just knowing that the presidential aircraft is in town, or seeing the motorcade escorting "The Beast" on Delaware roads.
"I still get butterflies in my stomach,'' White said, "when I see Air Force One."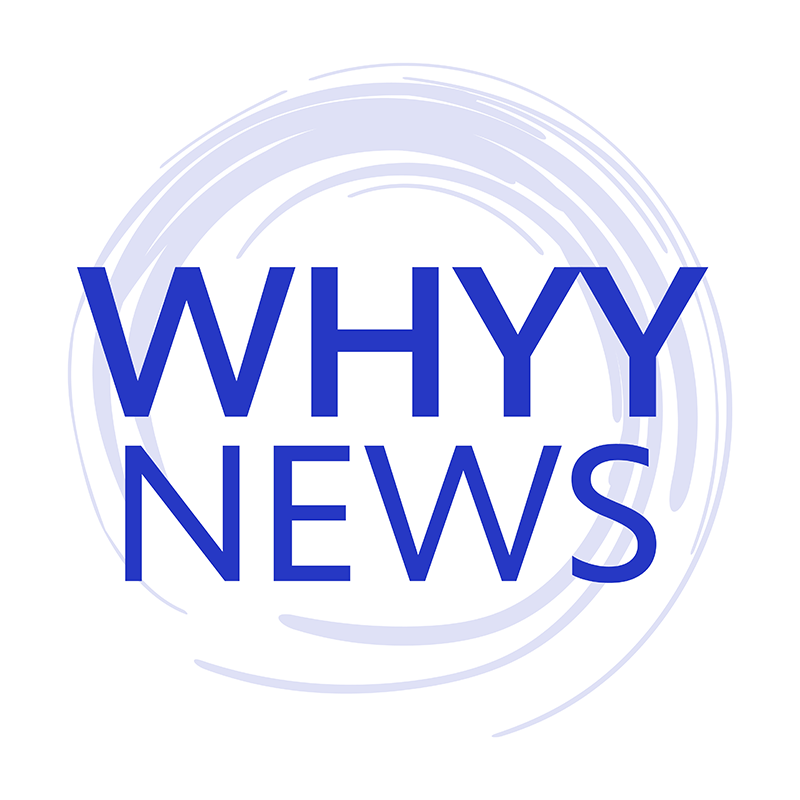 Get daily updates from WHYY News!
WHYY is your source for fact-based, in-depth journalism and information. As a nonprofit organization, we rely on financial support from readers like you. Please give today.