Coronavirus update: State lawmakers launch virtual session
Are you on the front lines of the coronavirus? Help us report on the pandemic.
As of Wednesday, Delaware has reported 9,066 cases of the coronavirus, up just 30 cases since yesterday. That's the smallest reported increase in cases since April 2. There have been 344 related deaths, an increase of 9 over Tuesday. The number of coronavirus patients being treated in Delaware hospitals is below at 196, down five since yesterday. The hospitalized cases are below 200 for the first time in weeks.
State lawmakers launch virtual session
The state House held its first virtual session in state history Tuesday, and their Senate colleagues will follow suits today.
Lawmakers joined the session via video conference, and debated a resolution that would permit the General Assembly to continue its work through virtual meetings. That measure passed the House in a 39-2 vote. Two Republicans, Rep. Rich Collins and Rep. Shannon Morris, voted against the measure.
Collins claimed the resolution violated the Delaware Constitution. "Paragraph 5 of Article II says the General Assembly in times of emergency 'may sit and meet elsewhere,' but nowhere is it stated or implied that it refers to anything other than meeting as a body in one location," Collins said. "While it might be somewhat inconvenient, we could meet in person at auditoriums and gymnasiums in any school in this state, or at Dover Downs," Rep. Collins said.  "There are numerous facilities that would allow the social distancing that would make our members feel safe."
Earlier this month, Collins also introduced legislation that would require approval from the General Assembly to extend a state of emergency mandate from the governor. That legislation, like most other bills not related to the budget will likely not see action in the virtual session, according to state House Speaker Pet Schwartzkopf.
The state Senate is expected to vote on the resolution allowing virtual sessions this afternoon.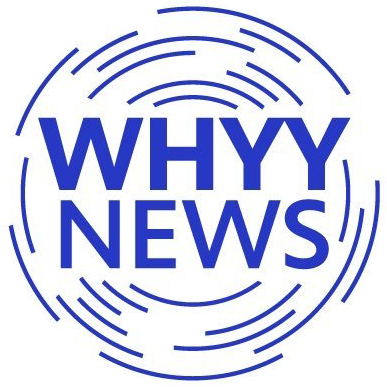 Get daily updates from WHYY News!
Del. Shakespeare festival canceled
Delaware theater groups are allowed to start holding performances as of June 1, but the Delaware Shakespeare company announced today it has canceled the annual Delaware Shakespeare Summer Festival. The festival, traditionally held outside at Rockwood Park, has been postponed until 2021.
"The Delaware Shakespeare Summer Festival means so much to so many people, and we're sorry to deliver this disappointing news," said David Stradley, producing artistic director. "Our audience's affection for Del Shakes and the Rockwood Park experience is tangible. We look forward to gathering as a community again next summer, or sooner, if public health conditions allow."
Even though Delaware will likely be in Phase 2 of reopening by the July 17 start of the festival, actors would not be able to safely meet together in close contact for rehearsals.
"Before we can welcome an audience, we first have to welcome artists," said Julie Russ, board president. "The health of our artists was the leading guidepost for this decision."
Delaware's Phase 1 rules for performing arts groups limits shows to just 30% of audience capacity. Facilities like the Grand Opera House and Delaware Theatre Company in Wilmington have been hesitant to hold shows with such a small audience, despite permission from the state.