Proposed zoning overlay for Cobbs Creek Golf Course changed again
The bill, which would exempt the golf course from rules meant to prevent erosion, was amended again to further address environmental concerns.
A controversial bill that would exempt the renovation of a public golf course in Philadelphia from rules meant to prevent erosion has been amended again.
Councilmember Curtis Jones, Jr., the bill's sponsor, introduced changes Thursday that further limit the exemption and add monitoring and reporting requirements, a week after he added a time limit to the bill. He said the latest amendment came from conversations with nearby community groups.
"By entering into these dialogues, we have learned a thing or two about environmental justice, and what it truly means," he said. "Sometimes in a contentious environment or legislation, you can learn if you listen to each other."
The more than $65 million renovation of the defunct, city-owned Cobbs Creek Golf Course by a private foundation will include a new education center, restaurant, driving range, short course, and 18-hole championship course able to host PGA Tour events. The Cobbs Creek Foundation also hopes to fix chronic flooding at the site by restoring the stream banks and beds of over three miles of creeks on the property and creating dozens of acres of wetlands.
The zoning overlay proposed for the golf course in November would have fully exempted the property from site-clearing restrictions on steep slopes. These so-called "steep slope ordinances" are typically meant to prevent erosion and fast-moving runoff, or preserve aesthetics.
The original overlay also would have allowed for taller netting, fences, and buildings to be built on the property, with no requirement that fencing be set back from the property line. An amendment in December lowered the maximum building height in the proposed overlay from 80 to 50 feet, and another amendment last week limited the duration of the steep slope exemption to a year and a half.
The Planning Commission voted to approve an earlier version of the bill last week, despite continued concerns from residents. The Planning Commission's vote serves as a recommendation to City Council.
Residents living downstream of the course, in the already flood-prone Eastwick neighborhood, feared the steep slope exemptions could make flooding in their neighborhood worse. A contractor for the golf course developer and a representative of the Pennsylvania Department of Environmental Protection told the Planning Commission last week that's not likely.
Some city residents lost trust in the Cobbs Creek Foundation last spring after discovering hundreds of trees were clear cut from the golf course property.
Thursday's amendment prevents permanent structures from being built on the golf course's steep slopes, according to a copy Jones' office shared with PlanPhilly. It requires continuous environmental monitoring of the overlay area — including air and water quality, hydrology, litter, and biodiversity — in collaboration with "local environmental organizations." It requires the developer to work with these organizations to ensure a diversity of native trees are planted on the site.
The amendment also requires bi-annual "environmental justice education meetings" with adjacent communities, as well as an annual report by an engineer on the impacts of the zoning overlay on environmental health, water, air, land, and biodiversity.
Under the amended overlay, the Cobbs Creek Foundation would need to obtain approval from adjacent neighbors in order to build fences right up against the property line. Without that approval, fences would need to be set back at least 20 feet from the property line, with a buffer of native trees and shrubs.
The amended legislation could go to a final vote next week.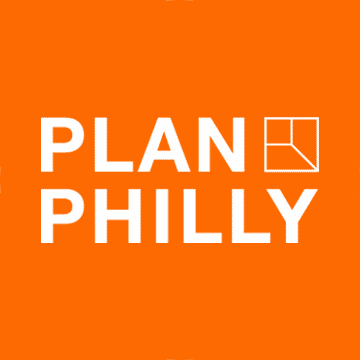 WHYY is your source for fact-based, in-depth journalism and information. As a nonprofit organization, we rely on financial support from readers like you. Please give today.