Barrier-breaking Cobbs Creek Golf Course to reopen with $65M restoration
The shuttered course is more than a century old, with a rich history as an esteemed public course that welcomed players of color decades before other courses and the PGA.
Residents of West Philadelphia will once again have access to a public golf course, thanks to a plan to restore the defunct Cobbs Creek Golf Course to its former glory.
The course is more than a century old, with a rich history as an esteemed public course that welcomed players of color decades before other courses and the PGA. But the course closed in 2020 over safety concerns, after erosion and flooding damaged its greens and fairways, and a 2016 fire destroyed the course's historic clubhouse.
"Cobbs Creek was the place where Black and brown golfers could golf when they were not allowed to golf anywhere else," said State Sen. Vincent Hughes. "Its historical significance, because it fought against discrimination, it fought against racism and it opened its doors and its greens and its tees to Black and brown golfers requires us to make sure that we treasure it."
The city finalized a lease agreement late last month with the nonprofit Cobbs Creek Foundation, which will invest at least $65 million to restore the course, build new amenities — like an education center and restaurant — and establish community programming. The initial lease term is 30 years, but the foundation can seek extensions for a total of 70 years. Construction is scheduled to start this spring.
"The community is excited. I'm excited," said City Councilmember Curtis Jones Jr., who represents neighborhoods surrounding the course. "I am committing to taking golf lessons because of it."
A glorious, inclusive past
Cobbs Creek was considered the best public golf course in America when it was built in 1916, said Chris Maguire, chairman of the Cobbs Creek Foundation.
The course was also unique for its inclusivity. It welcomed people of all races, ethnicities, and genders at a time when most golf clubs only allowed white men.
The course was home to Charlie Sifford, the first African American to win a PGA Tour event.
Sen. Hughes met Sifford, who died in 2015, through a scholarship fund he helped set up in honor of his father, who was also a golfer and president of a golf course in New Jersey.
"Mr. Sifford, on his face, he was gruff and kind of ornery. But once you dug a little bit deeper, he was just a big teddy bear — with that cigar that he constantly smoked. He just was a wonderful guy," Hughes said. "And he talked about, quite often, about the hell that he had to go through to golf professionally."
World heavyweight champion boxer Joe Louis, who became the first Black golfer to play in a PGA Tour event, also reportedly played at Cobbs Creek. 
The course hosted the 1928 United States Public Links championship, two "Daily News Opens" on the PGA tour, as well as the United Golfers Association (UGA) Championship, which operated tournaments for Black golfers similar to those of the PGA during segregation, said Parks Department spokesperson Maita Soukup in a news release.  The course was inducted into the National Black Golf Hall of Fame last year.
"All the Black golfers in this region — in Philadelphia, in Jersey, in Delaware, Maryland, New York — they would all come down to Cobbs Creek," Hughes said. "This was the place that welcomed them and made it easy for them. They didn't have to look over their shoulders, and we need to recognize this place of great historic value."
The historic golf course sits close to another one of Philadelphia's recreational landmarks — Laura Sims Skate House in Cobbs Creek Park, the first U.S. ice skating rink designed by an African American architect for a predominantly Black community.
A 'stranded asset'
A lack of city funding for maintenance, paired with chronic flooding and erosion, made the course virtually unplayable, said Philadelphia Department of Parks and Recreation Commissioner Kathryn Ott Lovell.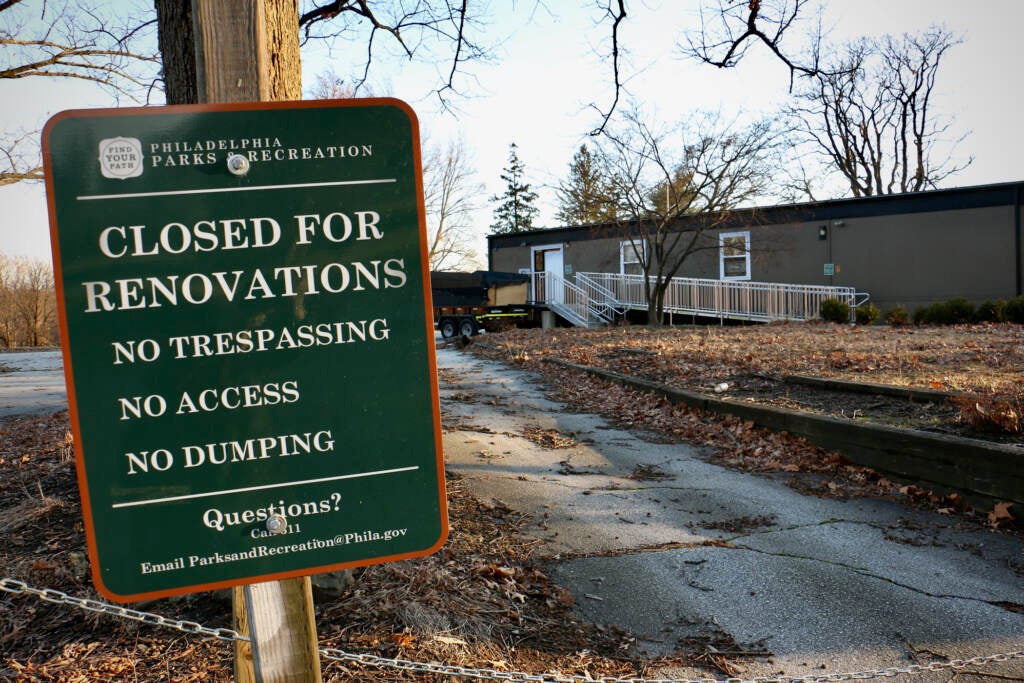 "We've seen the golf course as really, essentially a stranded asset," she said. "It's been an asset that we haven't been able to put the capital investment into that it is desperately needed for decades."
The concessionaire which ran the course for about a decade was unable to raise the revenue necessary to keep the course up, Ott Lovell said, a problem compounded by the fact that much of the course is "underwater" much of the time.
"Plumbing issues, hydrology issues, environmental issues like invasive weeds and plants, capital issues — the building," she said, referring to the historic clubhouse that burned.
Hughes last golfed at Cobbs Creek about 10 years ago.
"The course was in serious decline," he said.
The course even became a nuisance to surrounding communities, Jones said.
"As the golf course deteriorated, people began to complain more about fairways that allowed golf balls to go into people's back windows, car windows, and damaged property," Jones said. "The landscape deteriorated due to erosion. … It was plagued with people who slept in the park."
When the course closed in 2020, Jones said, nearby residents felt mixed emotions — for some, nostalgia, for others, relief.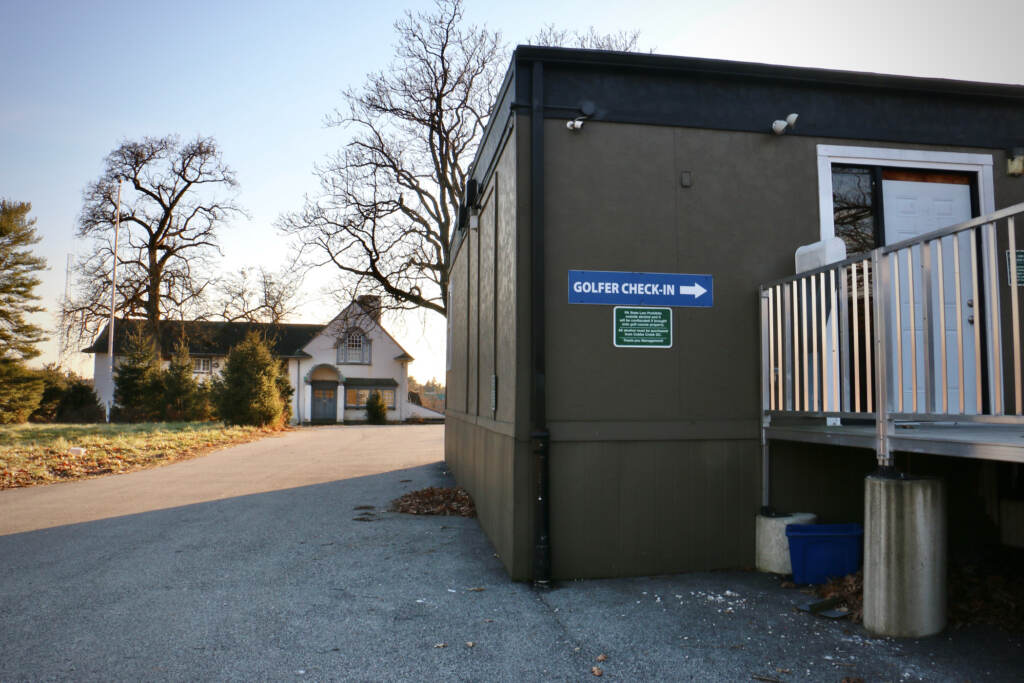 A vision for the future
When the idea of restoring the golf course to its former glory was first raised, surrounding communities were skeptical, Jones said. But a series of City Council hearings hashed out the terms of the lease, ensuring benefits for surrounding communities.
The Cobbs Creek Foundation plans to collaborate with local schools to provide youth programs that expose students to the sport of golf.
"The next Bagger Vance and Tiger Woods should come out of Cobbs Creek," Jones said.
Community programming will also include exposing young people to career opportunities tied to the golf industry, such as horticulture or caddying. When operational, the revamped course is also expected to create 150 jobs — most supporting the golf course and some at the new education center.
"There's the economic opportunities that exist from the production of golf gear, clothes equipment, things like that across the board," Hughes said. "The training, the networking that comes from that is extremely significant."
The final plan also includes a range of capital improvements to the course and buildings, as well as restoration of natural features.
A new Cobbs Creek education and community engagement center, driving range, short course, and restaurant are scheduled to be finished in 2023.
City officials say Philadelphia is currently the largest U.S. city without a stop on the PGA Tour. The lease agreement aims to change that. A new 9-hole course, short course, and 18-hole championship course capable of hosting PGA Tour events are expected to open to the public in 2024.
The project will also rehabilitate erosion along Cobbs Creek and its tributaries, which city officials say will help mitigate flooding in the area, and create up to 37 acres of wetlands. Officials say roadway and pedestrian enhancements will provide safe access to the site for surrounding communities.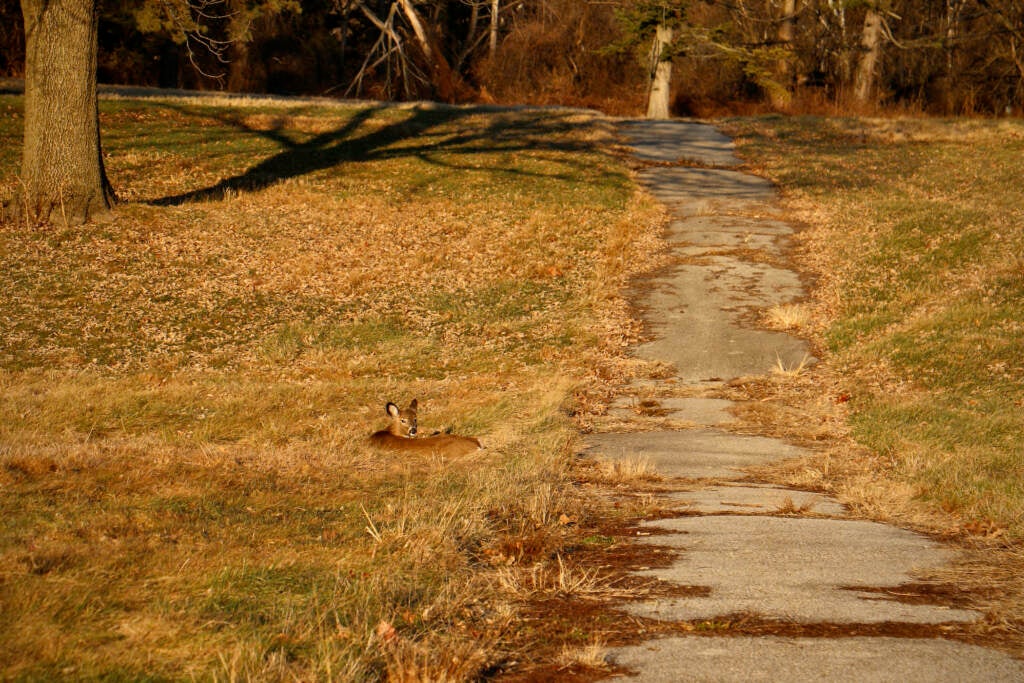 The course will be financially self-sustaining, said Maguire, who envisions the driving range generating enough revenue to pay for operations and community programming.
The course will remain affordable, said Ott Lovell, although she expects fees to rise slightly. City officials will be involved in setting the fees, she said, and are recommending a tiered fee structure that's cheapest for residents of surrounding neighborhoods, more expensive for people coming from the region, and priciest for people visiting from other parts of the country.
Hughes hopes the historically significant course will once again draw tourists from the region, as well as the world.
"[It will] have a dramatic impact on the city of Philadelphia and the region," he said.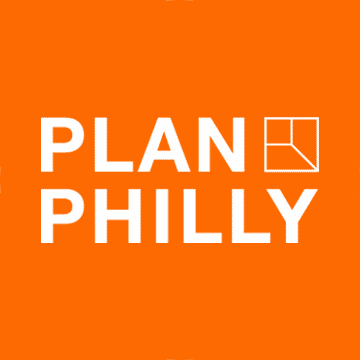 WHYY is your source for fact-based, in-depth journalism and information. As a nonprofit organization, we rely on financial support from readers like you. Please give today.