Chesco commits to rehousing 150 households and building 350 affordable units
The country is currently short roughly 1.5 million housing units. A new Chester County initiative aims to help address the affordable housing crisis.
Got a question about life in Philly's suburbs? Our suburban reporters want to hear from you! Ask us a question or send an idea for a story you think we should cover.
Chester County has committed to rehoming 150 households and adding 350 affordable housing units through the U.S. Department of Housing and Urban Development and the U.S. Interagency Council on Homelessness' House America Initiative.
Chesco's Board of Commissioners issued a proclamation announcing the county's involvement in the program at Wednesday's public meeting.
"The board pledges to work with HUD and USICH to make effective use of American Rescue Plan, CARES Act, and other federal, state, and local resources to address homelessness and ensure that all residents at all income levels have a safe and affordable place to live," Commissioner Marian Moskowitz said.
According to the county, homelessness impacts more than 400 residents on a given night. The lack of affordable housing remains a huge barrier.
The Chester County Partnership to End Homelessness has already established a collaborative with local partners to develop 100 affordable housing units annually over the next 10 years.
With the help of HUD and USICH, Chesco can do more to combat the housing crisis. The initiative seeks to take advantage of an opportunity: an excess in federal and state relief funds that could be used to address affordable housing.
"Our House America Initiative is really about bringing those resources, those opportunities that are available to us today and taking advantage of them. So while signing on today is great, today is also a call to action. It's a call to action to make sure that those resources are used to serve the homeless population here in Chester County specifically," HUD Regional Administrator Matthew Heckles said.
He added that HUD has been at the table in Chesco for quite some time. Because of the pandemic, the agency created a country-wide emergency voucher program. Heckles said that 33 vouchers were allocated to Chester County.
On top of that, HUD has already assisted the county in securing millions of dollars in funding and grants.
Through House America, Chesco will have access to numerous agencies and organizations across the country to come up with a set of best practices. HUD will also have routine calls with the county.
"We will have not only HUD's resources deployed, but that peer-to-peer sharing is really important. What we've heard from organizations and jurisdictions that have signed on previously is that that's where there's a lot of value. What works in Harrisburg or Wilmington or in Portland, Oregon, can work here in Chester County," Heckles said.
Heckles emphasized that there isn't just an affordable housing crisis, but a lack of housing across the board. He said that the country is short roughly 1.5 million housing units.
A shortage of supply, coupled with high demand, leads to fewer houses and higher prices.
"On the homeownership side, you've seen prices increase over the last 12 months by 10 to 12% in this area — and other areas even more," Heckles said.
Heckles said he's hopeful that, through the program, he'll be back in Chesco to celebrate its success.
Commissioner Josh Maxwell concluded the announcement by highlighting the work of Dolores Colligan, the director of Chesco's Department of Community Development. He said that she spends her time advocating for more county funding whenever she gets the chance.
"I know we share our commitment in this county that while we are one of the highest per capita earning counties in Pennsylvania, we have a responsibility, therefore, to make sure that everyone has a place to sleep at night and we're certainly appreciative of our partners and our staff for sharing in that commitment in making sure that people in Chester County are safe wherever they are," Maxwell said.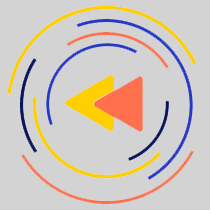 Saturdays just got more interesting.
WHYY is your source for fact-based, in-depth journalism and information. As a nonprofit organization, we rely on financial support from readers like you. Please give today.