Cheltenham students, alumni work to change policy on police in district schools
As images and videos of police violence at protests forced a nationwide racial reckoning following the killing of George Floyd, many young people sought ways to confront the justice system and change the status quo.
In Cheltenham Township, a racially diverse Montgomery County community of 37,000 people, the conversation began with a flurry of text messages between students in the Cheltenham School District and recent graduates. Eventually, the messages snowballed into action, and  Police-Free CSD — a group made up of current students, alumni, teachers, and area residents —  was born in summer 2020.
"I think that there should be an equal opportunity for all students to feel safe in their learning environment, and to be somewhere where they don't have to worry about their safety or walking down the hallways, but all they have to worry about is learning and seeing their friends," said Xose Venus Agbadan, a senior at Cheltenham High School and a founding member of Police-Free CSD.
Dissatisfied with the role increased policing has played in school discipline, the organization crafted a list of four demands: improving mental health resources in the schools; replacing punitive disciplinary strategies with restorative ones; recrafting the school district's memorandum of understanding with the local police department; and removing the physical presence of police from the schools.
"These demands are just really to ensure that all students have equal opportunity to get the education that they deserve to receive," Agbadan said.
The list of demands and the social media campaign caught the attention of Arin Edelstein, Class of 2016, who currently attends New York University.
"I remember police presence in schools and that made me feel uncomfortable, and I'm a white person, so I can only imagine how a person of color would feel with police present in our schools," Edelstein said. "And with the murder of George Floyd and with all of the protests, I wanted to take some actionable steps and do something and be in community with people who are doing things to make this stop — and Police-Free CSD was a perfect avenue for that."
After a year of working with the school board, the group has made substantial progress on some of its demands, particularly the memorandum of understanding — and it now hopes the district can be the benchmark for Montgomery County and Pennsylvania on such policies.
"It was an incredibly interesting process, because I love to see the student activism that Cheltenham students show and that recent Cheltenham graduates show. They're passionate, they're incredibly informed. They had read up on this in a way that they were as informed about the legalities of the memorandum of understanding as anyone," said School Board President Joel Fishbein.
What is an MOU?
A memorandum of understanding is a legal document that basically defines an agreement between two or more parties. In this case, MOUs act as contracts between schools and local police departments outlining the situations in which law enforcement must, should, and can be called.
Essentially, an MOU can be broken down into its mandatory reporting elements — situations in which schools must notify police, such as cases involving a weapon, arson, and sexual assault, among other things — and its recommended and discretionary elements, when schools can choose to report such matters as trespassing and disorderly conduct.
Pennsylvania's Safe Schools Act requires every school district to have a legal relationship with the local police department in the form of an MOU.
Every two years, the MOU must be updated, and Cheltenham's was due for a renewal this year. Police-Free CSD saw that as a chance to leave its mark.
Before taking direct action, the group needed to see the data on discipline in the school district. Members said what they found horrified them.
In the 2018-2019 school year, Black students in Cheltenham represented 100% of all Cheltenham High School arrests, according to Safe School data from the state Department of Education. To put that in perspective, 55% percent of Cheltenham High School students are Black.
Liza Meiris works in education and is also a mentor for the Cheltenham branch of the NAACP's Youth Leadership Committee. She has spent months combing through the state's Safe Schools data, as well as data from the U.S. Department of Education's Office for Civil Rights.
Meiris' analysis of the publicly available data showed that law enforcement referrals had been increasing over the past two decades — and that students in the middle schools and even the district's K-4 schools were being referred to the police.
Police-Free CSD presented the statistics to the school board.
"Police-Free CSD brought to us some really upsetting data … and that data is indicative of a problem that needs to be addressed. And one of the ways Police-Free CSD thought it could be addressed is by changing the MOU. And certainly we agree that at a minimum, the MOU should reflect our values," Fishbein said.
At 17 pages, the previous MOU, which was approved in May 2019, was generally stricter than what the state requires.
"We knew that it was a little less protective over our students than perhaps we wanted it to be, and we had our eyes on renegotiating it," Fishbein said.
To get to this point, members of Police-Free CSD attended many school board meetings, Agbadan said.
"We put a lot of time and energy into that demand, because we had a lot of other people that we needed to convince that we need to change this and this is how it needs to be," she said.
Among those people were teachers, administrators, and the police. And the group attracted the attention of the Education Law Center and the American Civil Liberties Union of Pennsylvania, which also have been working on police and school discipline.
The new MOU, set to be incorporated within the coming weeks after a few minor language changes, removes the discretionary and recommended categories entirely.
Eve Glazier, a 2019 Cheltenham High graduate now in college and studying social movements, said she joined Police-Free CSD as a way to actualize "abolitionist, progressive" values in her home community. She said she is proud of the work the group has been able to accomplish.
"We're going to take the win on this MOU, and we're going to celebrate because I really do think that it is significant and that's the big deal, but then we're gonna get back to work, because there's much more to be done," Glazier said.
Fishbein said the district is taking more steps to improve restorative practices in the schools.
"That's the key. That's the concept behind the way we should be thinking about discipline in the 21st century. So we have implemented mindfulness education from kindergarten through 12th grade," he said.
Issues go beyond Cheltenham
Advocates for removing police from schools say the issue of discipline disparities exists in many other districts.
"The bigger story is one about the school-to-prison pipeline. The reason why it's so important to be looking at this data and to be looking at how schools are interacting with the police is because we have seen disastrous consequences happening as a result of having police in schools disciplining children. This was not always the case. In the history of America, most of American history, police were not in schools," Meiris said.
She attributed the movement toward putting police in schools to the 1999 mass shooting at Columbine High School in Colorado. Fearing the threat of a mass shooter, she said, many school districts called for the hiring of school resource officers.
"And the thinking that the time was, if there's a police officer, it may act as a deterrent to a school shooter, or they may be able to stop the school shooter without waiting the minutes that it would take for police to get to the school. That makes a lot of sense. And it made a lot of sense at the time," Meiris said. "However, what we found in the decades since is that it's not a deterrent to school shooters to have police on campus, that police on campus don't even necessarily stop school shooters, even if they're there. And what we didn't realize was the very large unintended consequences of having police in schools."
Philadelphia, Denver, and Seattle are just some of the major cities that have taken steps to either reduce police presence or remove police entirely from schools.
Cheltenham wasn't the only school district for which Meiris sought discipline data. She has taken an extensive look at Montgomery County as a whole, and said the numbers show an increase in police referrals and wide racial disparities regardless of township or municipality.
The Norristown Area School District, for example, also had high numbers of police referrals and arrests. According to the 2016-2017 school year data Meiris gathered from the Office for Civil Rights, there were 43 arrests in Norristown schools — nearly double Cheltenham's 25 in the 2016-2017 school year.
Of the 11 school districts in eastern Montgomery County that Meiris looked at, six made no arrests during that year, and three made one arrest each — making Cheltenham and Norristown extreme outliers.
"We're seeing children have police called because they're sleeping in class or because they're parking or because they've broken something or because of vandalism, things that are not actually crimes — but they're calling the police and filling out police reports. And this is leading to the entrance into the criminal justice system, and then reflect recidivism rates are high. So once they're there, they tend to stay there. And again, we're seeing this happening for Black and brown students in large numbers," Meiris said.
For Agbadan, such high stakes are the reason why the topic of police in schools should be discussed everywhere.
"The mental health of Black and Brown students in schools, I think, is very important and often ignored, and policing and discipline, and just the lack of resources in general, really hinder their ability to be the best students they can be."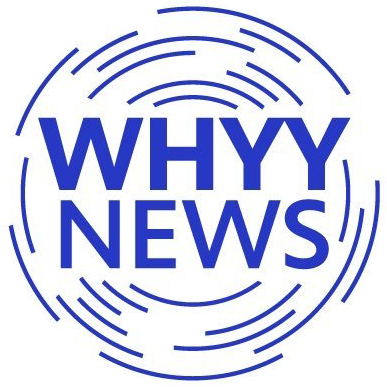 Get daily updates from WHYY News!